Amid the pandemic, it has become really important to maintain hygiene as well as keep our surroundings clean in order to keep the germs at bay. Even though we regularly wash our hands in order to be safe but it's easy to pick up the germs again while touching the various surfaces in our house.
Viruses can survive up to 16 hours on some surfaces making it extremely important to clean and disinfect those surfaces in order to get rid of the germs. It is especially important to disinfect the frequently touched surfaces such as doorknobs, light switches, doorbells, refrigerator handles and countertops.
One of the most popular and effective disinfectants is household bleach as it can kill dangerous germs. If you also want to be safe by killing all the germs in your home, then here is how you can make disinfectant spray for your home by using chlorine bleach.
Things Required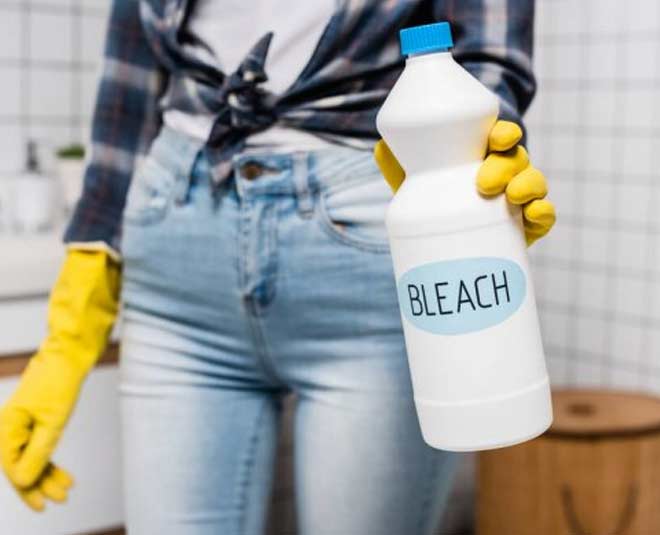 Rubber Gloves
Plastic Spray Bottle
Measuring Cup
Household Bleach
Water
How To Make?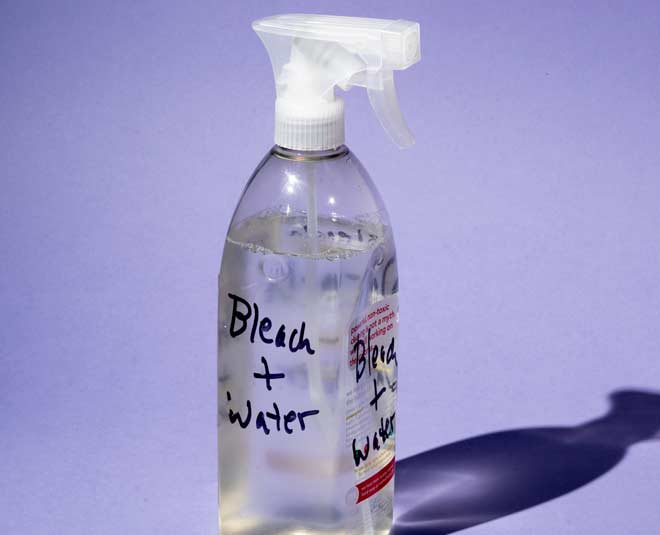 Before you start making the spray, find a well ventilated space for yourself as black can emit powerful fumes.
Along with this, tie your hair in a bun and wear rubber gloves.
Now, take 1/4th cup of bleach in a mixing bowl.
Pour 2 and 1/4th cups of water into it.
Now, pour the solution into a spray bottle and close the lid. Now, shake the bottle gently. Your disinfectant spray is now ready to be used.
Keep in mind to make a new batch every day and not store it for a long time. This is because chlorine bleach loses its disinfecting power when it is exposed to light and heat.
How To Use The Disinfectant Spray?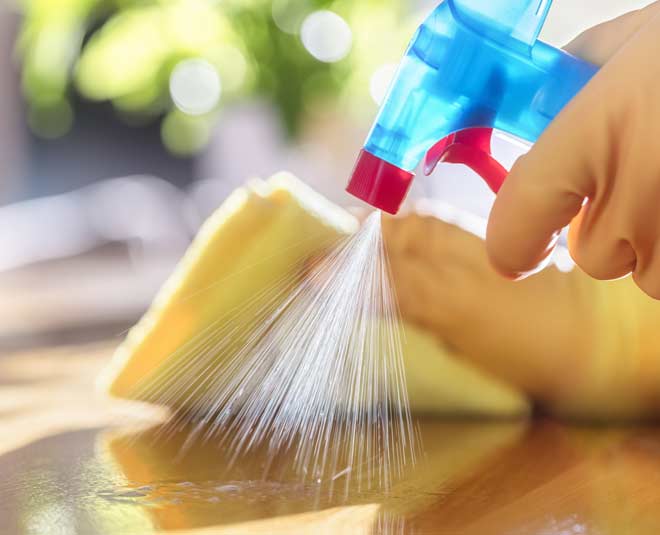 It is advised to daily disinfect the surfaces that are touched frequently in order to keep them germ-free. These surfaces include taps, sinks, faucets, light switches, countertops, doorknobs, phones, tablets, laptops, and many more.
Don't Miss: Grease Stain On Your Cloth Bothering You? Here Is How You Can Get Rid Of It!
You just need to spray the bleach solution onto the surface and leave it to air dry so that the chemical remains in contact with the surface long enough to kill the viruses and other pathogens.
If you want to clean your electronic gadgets using this disinfectant, then you can wet a microfiber cloth with the spray and use it on your gadgets instead of directly spraying the gadgets.
For the surfaces that are visibly dirty, you need to first use a dusting cloth or rag to clean them and remove the grime before you disinfect them with the spray.
Don't Miss: 5 Ways To Get Rid Of Wine Stains From Anything
A Word Of Caution
This disinfectant spray is not an alternative for sanitizer or soap, therefore, don't use it to clean your hands.
Don't mix this bleach solution with any other soap or chemical.
This solution should be kept out of the reach of children and pets as it is not safe for them.
For more such stories, stay tuned to HerZindagi!