Dussehra is one of the most distinguished festivals in India and is celebrated in different ways in different parts of the country. If you are not familiar with how it is celebrated in all the other regions of India, then we are here to tell you the same.
Durga Puja In West Bengal
This day is celebrated as Durga Puja in West bengal. This festival is the whole identity of the state as it is celebrated in a grand manner. Goddess Durga is worshipped for 5 days along with other deities and several cultural programmes are held.
Garba In Gujarat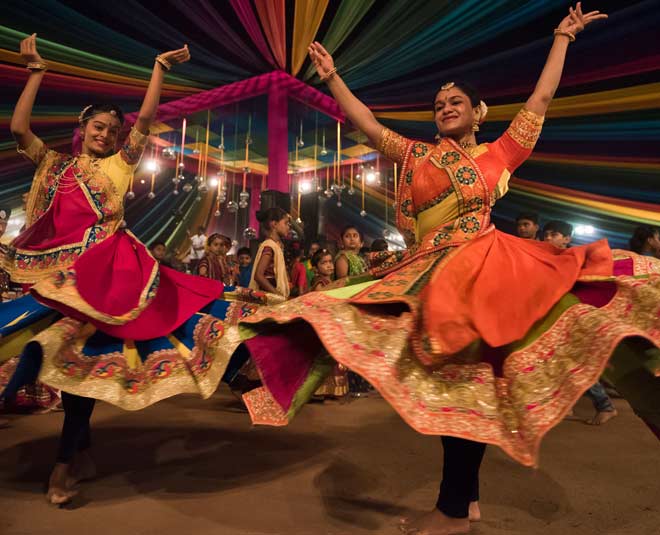 Garba is the prime event of this festival in Gujarat. It is basically a folk dance where people dance wearing multi-coloured clothes and holding sticks. It is played at night after worshipping Goddess Durga.
Grand Procession Of Lord Ragunath In kullu, Himachal Pradesh
The festival is celebrated with great enthusiasm in Kullu where it is celebrated for 7 days. People from kullu worship lord Raghunath on the fairground of Dhalpur Maidan. Also, the statues of local gods and goddesses are brought to this procession.
Kanya Pujan In Punjab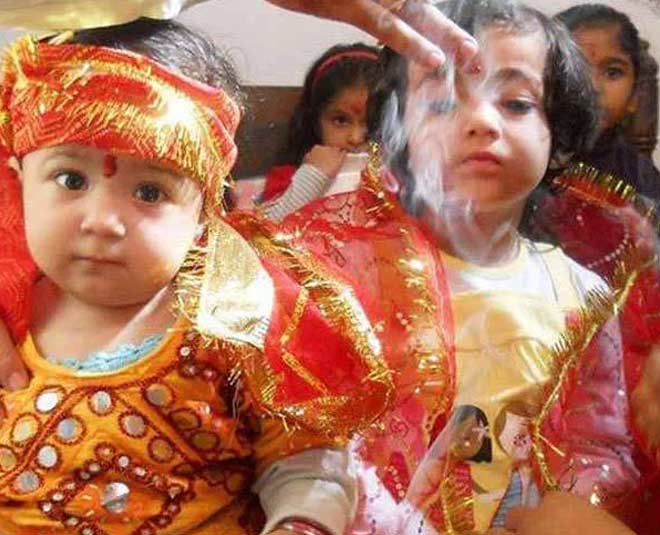 Punjab celebrated the festival by worshipping Goddess Shakti. People fast during the 7 days of Navratri along with arranging jagrata. On the 8th day, they open their fast by worshipping nine girls and kanya pujan.
Worshiping Goddesses In Tamil Nadu
Tamil nadu celebrates the festival in a totally different way by bringing the religious feel to it as they worship Goddess Durga, Lakshmi and Saraswati. Almost every house in Tamil nadu arranges a popular doll show during Dussehra.
Don't Miss: Karwa Chauth Tips For Couples In A Long Distance Relationship
Ravan Dahan In Uttar Pradesh
In Uttar Pradesh, the festival is celebrated by burning the statues of Ravana, Megnath and Kumbhkaran. This act depicts the victory of good over evil. It is celebrated in a grand manner with larger than life statues.
Don't Miss: 7 Ideas To Decorate Your House This Durga Puja
Ram Leela In Delhi
Delhi celebrates this festival in a grand way by organising a nine day long theatrical version of Ramayana, Ram leela. Most of the people are fasting during this time. On Dussehra, statues of Ravan, Meghnath and Kumbhkaran are burned down to show the victory of good over evil.
Worshipping nature In Chhattisgarh
The festival of Dussehra in Chattisgarh is all about rejoicing nature, spirituality and presiding deity of the state. They worship Devi Danteshwari and unique rituals are performed on the last day.
For more such stories, stay tuned to HerZindagi!