Goddess Durga is one of the most revered Hindu deities. She is known as the goddess of strength, war, and protection.
Maa Durga is also known as Devi and Shakti. She is believed to have the ultimate power.
As per a legend, Goddess Durga was created by Lord Brahma, Vishnu, and Shiva to slay the buffalo demon, Mahishasura. The three Gods together didn't have much power to defeat him so they gave their energy to Goddess Durga.
Goddess Durga's idol has her riding a lion with 10 arms, holding a weapon in each arm which were given to her to battle against the demon Mahishasura. Durga Maa is worshipped all across the country in different ways.
It is believed that one of the easiest ways to take Maa Durga's blessings is by reading Durga Chalisa. The Chalisa has 40-verses which are read together to praise Goddess Durga for her power. The Chalisa is read by the devotees for its amazing benefits. If you haven't ever read the Durga Chalisa then you should. Read on to know how reading Durga Chalisa can benefit you.
Benefits Of Reading Durga Chalisa
According to Astrologer, Jyotish Acharya, Sonia Malik, Goddess Durga is worshipped because she helps fight the evil spirits. Reading the Durga Chalisa helps one get rid of any negativity in their life.
It is believed that reading Durga Chalisa further helps the devotee have an emotional and spiritual awakening.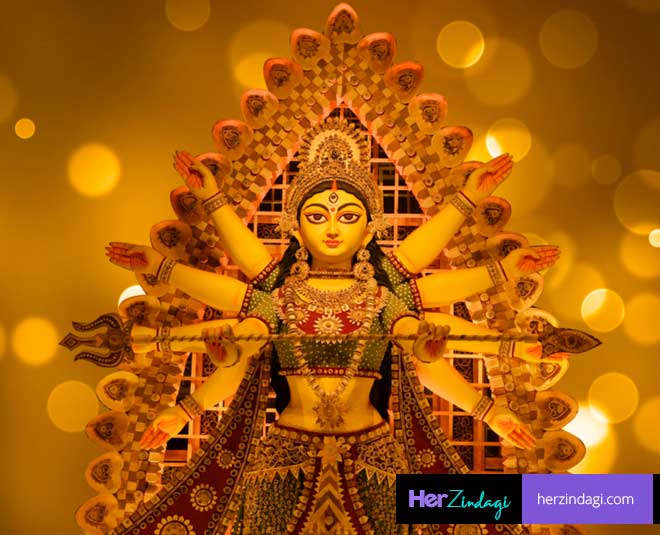 A lot of people who follow Maa Durga believe that she helps in spreading positivity and brings in a new light. Reading Durga Chalisa can help one feel a lot more positive and at peace.
Reading Durga Chalisa also helps in preventing any financial loss in the family. It also helps in protecting you from any kind of loss.
It is believed that those who read Durga Chalisa everyday overcome all the negative emotions in their lives like lust and obsession and start to move towards positive thinking.
Those who read Durga Chalisa with honesty are showered with a lot of wealth and knowledge by Goddess Durga.
Many believe that those who read Durga Chalisa everyday are able to regain their lost social status and become powerful.
Don't Miss: Vishnu Sahasranamam Benefits, Astrologer Shares Why You Should Read It Everyday
The Right Way To Read Durga Chalisa
It is best to read Durga Chalisa in the morning after taking a bath according to astro expert, Sonia Malik. While reading the Chalisa, you can wear any coloured clothes among red, orange, grey, yellow, green, or blue because these colours are dedicated to the different forms of Maa Durga.
Don't Miss: Benefits Of Reading Hanuman Chalisa Everyday
Maa Durga's Mantra For Positivity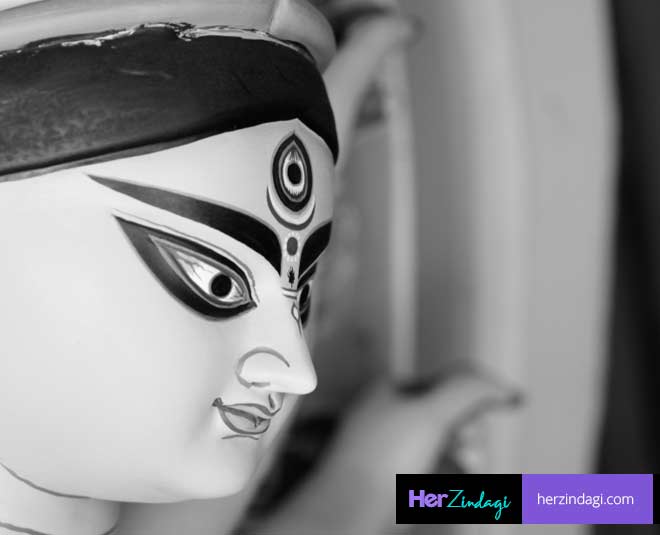 Other than reading the Chalisa, you can also read the following Mantra. It is believed to be very powerful and beneficial.
Sarva Mangala Mangalaye Sive Sarvartha Sadhike
Saranye Traymbike Gauri Narayani Namostute.
Ya devi sarva bhuteshu, shanti rupena sangsthita
Ya devi sarva bhuteshu, shakti rupena sangsthita
Ya devi sarva bhuteshu, matri rupena sangsthita
Ya devi sarva bhuteshu, buddhi rupena sangsthita
Namastasyai, namastasyai, namastasyai, namo namah
Reading Durga Chalisa can indeed have a lot of benefits for you overall. Do write to us if you want us to bring you more stories around astrology. For more such stories, stay tuned!