Be it backache, headache or neckache, these issues can disrupt our daily activities and cause pain throughout the day. If you do not wish to pop a painkiller everytime you suffer from pain, then this article is just for you. Try the below given homemade pain relieving balms and big goodbye to all kinds of aches in a natural manner.
Essential Oil Balm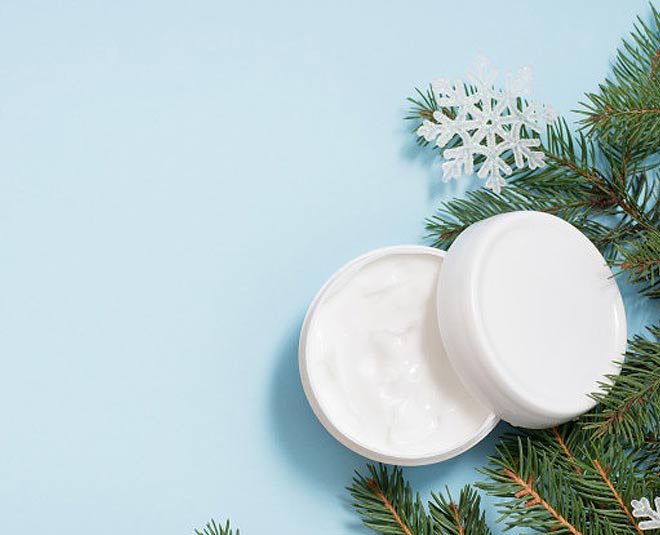 Ingredients required: 4 tbsp coconut oil, 2 tbsp natural beeswax, 2 drops eucalyptus oil, 2 drops peppermint oil, 2 drops lavender oil and 2 drops rosemary oil.
Steps to make the balm-
Step 1- Add coconut oil and beeswax in a microwave safe bowl.
Step 2- Heat it in the microwave for a few minutes, till the beeswax and coconut oil melts completely
Step 3- Now, take out the bowl and add the essential oils in it.
Step 4- Mix well and transfer it to a glass bottle.
Step 5- Close the lid and let it cool down.
Step 6- You can also keep it in the fridge so that it cools down quickly and solidifies.
You can also make this balm, by melting the oil and beeswax on a gas stove. Just put the two ingredients in a glass bowl. Now take a pan and fill it halfway with water. Drop the glass bowl in the pan carefully, so that it floats on water. Now, let the products melt slowly. Keep the flame medium and keep stirring in between.
Don't Miss: Pimple In The Ear: Best Home Remedies To Get Rid Of Them Gently
Usage Of The Balm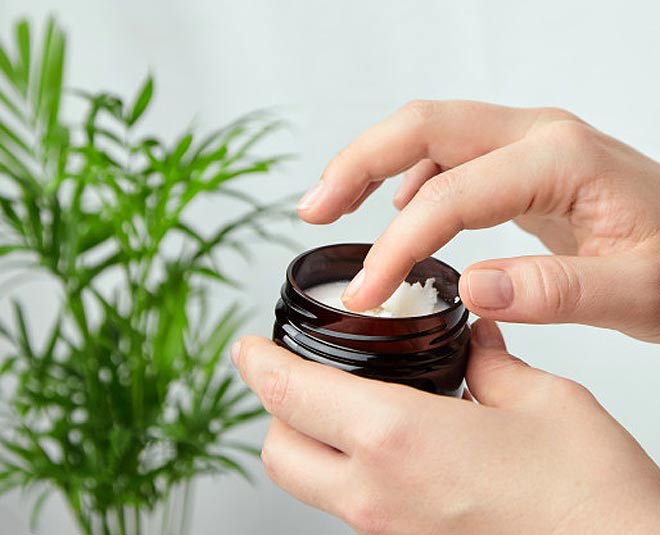 Once the balm is cooled down, you can apply it directly to the affected area. Just take a dollop of the balm and rub it gently on the painful area. Massage it for a minute, so that your skin absorbs it completely. Avoid its contact with the area around the eyes.
Don't Miss: Want Slimmer Thighs? Try These Top Six Workouts Regularly
Effectiveness Of Coconut Oil
Coconut oil is said to reduce aches and swelling in the body naturally. It helps in relieving pain, as it is anti-inflammatory, rich in calcium and magnesium. Many people also used cold pressed coconut oil, by mixing it with epsom salt and using them on painful areas. Massaging this scrub on affected areas and joints is said to relieve the painful ache caused by arthritis.
Effectiveness Of Essential Oils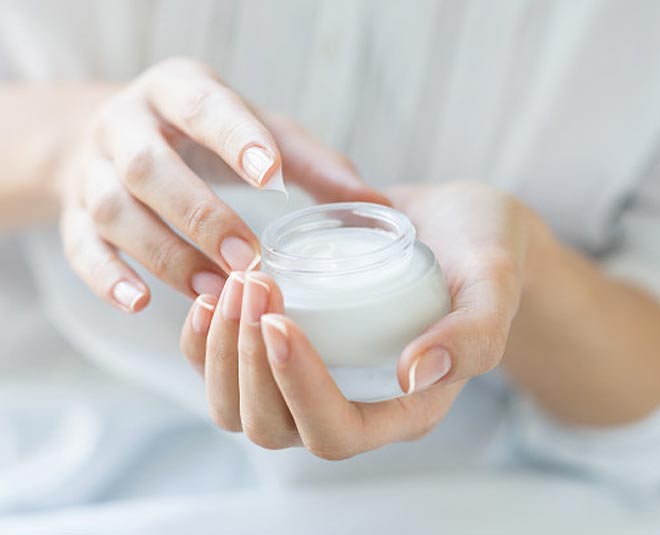 Essential oils have a storehouse of benefits, one of them being their pain-relieving quality. Lavender oil has anti inflammatory properties that reduce pain and inflammation in a jiffy. You can use this oil to treat problems like, leg pain, joint pain, back pain and even headache. Eucalyptus oil too is antiinflammatory in nature, which makes it perfect for making balms. According to a study, eucalyptus oil is very beneficial to soothe pain in muscles and joints. It enhances blood circulation in the body, which further relieves pain. Similarly, peppermint oil too has similar characteristics. The calcium antagonist present in peppermint oil provides a soothing effect to the affected areas. A combination of all these oils, along with coconut oil makes a powerful pain-relieving balm, which works wonders for any kind of pain.
So, the next time you have a sore neck or a throbbing headache, make sure you try this natural pain-relieving balm.
For more such DIYs and well-being tips, stay tuned to HerZindagi.com