Home designing and decoration are gradually gaining a lot of popularity and attention worldwide. The modernisation of the world has made people understand the importance of living in a beautiful and aesthetically appealing home. But hiring professionals and going for the highest purchase in home decor items is not the only way to make your home look super amazing and fresh.
You can DIY and make your home a paradise of your dreams on your own just by doing small things and paying attention to details. So, if you are interested we are here with some amazing ways to redesign your home spaces by matching your shelves with them. This is something that we do not notice but plays an important role in revamping the interiors of your home.
White Shelves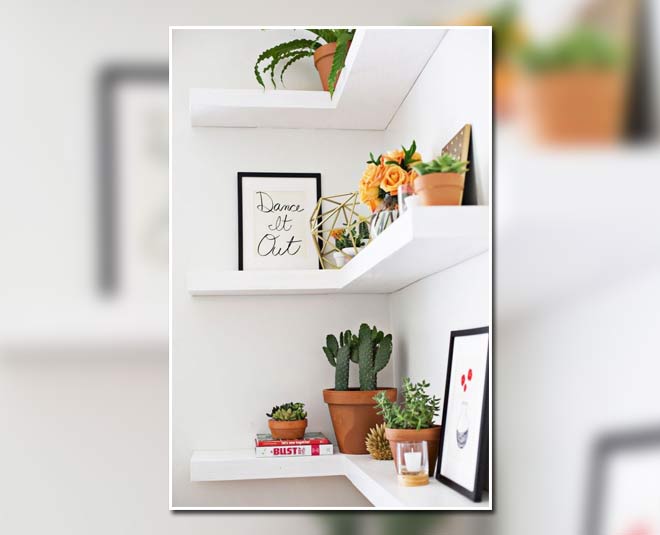 White shelves matched with white walls are a perfect match. White walls make your home(how to keep your homes germ free) and rooms look spacious and bright. And when you add the shelves matching the colour of the wall then space doesn't look cluttered or small. In fact, the shelves increase the storage space in your room and also bind your room with your furniture. So, you can organise your shelves with a uniform space on the wall and make paint them white to freshen up your room.
Create Patterns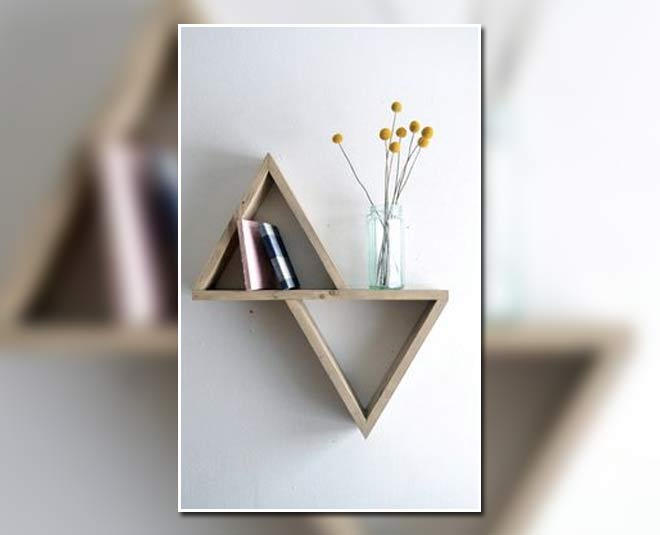 Shelves are a very crucial part of the interior of a room. They add to the volume and dimension of the room without occupying any of your ground areas. Shelves can be installed on the walls and if you wish to revamp your room you can add shelves in a particular pattern. Like a triangular pattern. This will not only create storage space but will also enhance the aesthetic look of your room instantly.
Natural Timbre Shelves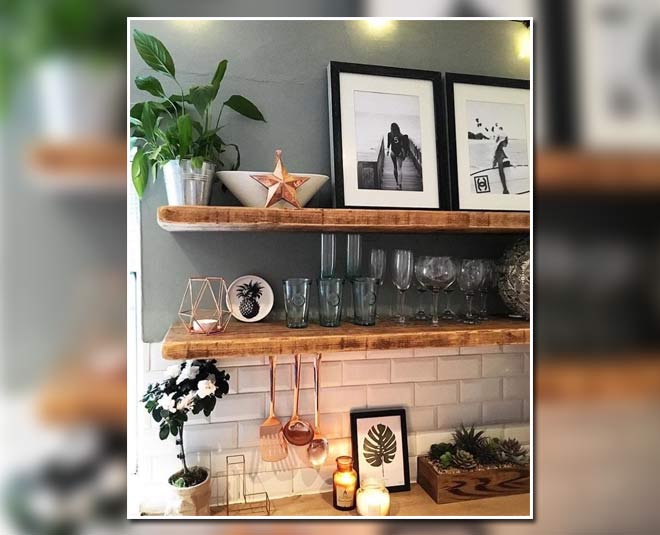 Modern and contemporary homes feature a lot of timbre items that are well polished and presented. And it is hence one of the most popular home design trends to install timbre wood furniture, doors, or other items such as shelves. Get polished timbre shelves and arrange them in a symmetrical pattern against the wall and place small plants and other collectibles over the shelves to complete the setup.
Contrast Colour Shelves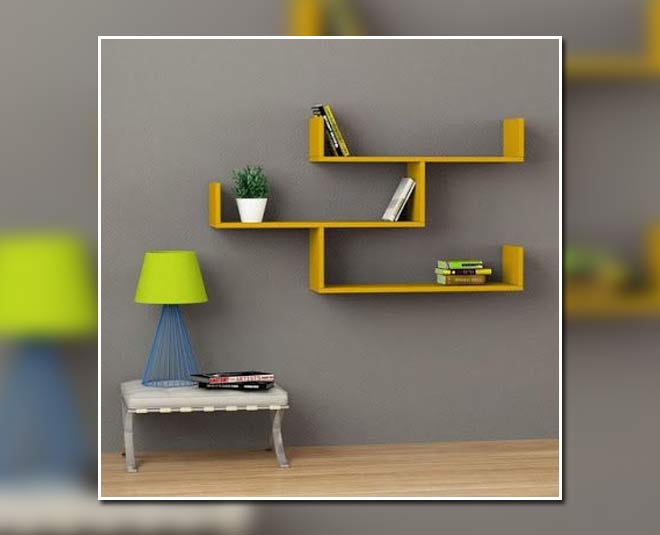 Yet another innovative way to restyle your shelves is to paint them in contrast colours and then arrange them on the wall. Colours like grey -yellow, white-sea green, peach and yellow, etc. Once done painting the shelves, you can place them in an alternate design on the wall and that's it.
Don't miss: Here Are Some Beautiful Ideas To Decorate The Entrance Of Your House
Rack It Up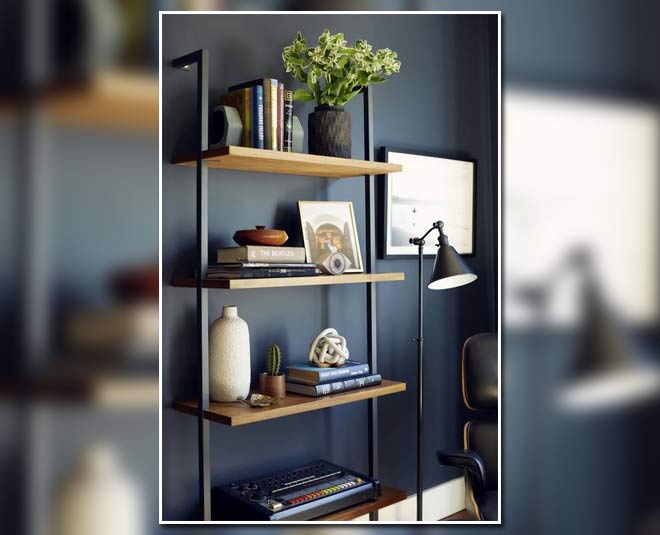 Sometimes, simple is the aesthetic we need and that is why it is a great idea to place your shelves like a rack on the wall. Connect them using ropes and there goes your highlight centerpiece of the room.
All you have to do is get wooden planks with holes at the corner of each plank, insert the rope in the holes and tie a tough knot for stability. Place small collectibles and decorative(DIY home decor items) items on the shelf and you're done!
Don't miss: Revamp Your Study Space Within A Budget Of Rs.1000
If you liked reading this article then stay tuned to Her Zindagi for more such information.
Did you like this article ?