The place where we reside tells a lot about our personality it reflects on everything from the choice of our furniture to the curtains on the wall. The amalgamation of everything bought with love and attachment makes our home complete. When we decorate our house the only things that keep running through our mind is that everything should look just perfect.
Especially when you are expecting your guests to arrive you do everything to make everything look in place. But, many a time while deciding on the interiors we hardly pay attention to the most important part of our house 'the entrance'. It is the first thing that leaves a lasting impression on the minds of our guests and hence needs the most care and attention.
Well Organised Entrance
The moment you enter your comfort place you throw away the slippers in one corner and put things anywhere you find the place. If you have small kids or pets at home then it gets even more difficult to keep things organized and in place. But a cluttered entrance can be a turn-off for anyone who is visiting your place. Make sure your entrance area is cleaned and have everything organized, do not let anything get collected or piled up for later. Most of us also have shoe racks at our entrance which can also look disappointing as nobody wants to enter the home and see your shoe collection first thing in the house.
A Vintage Table Or Chair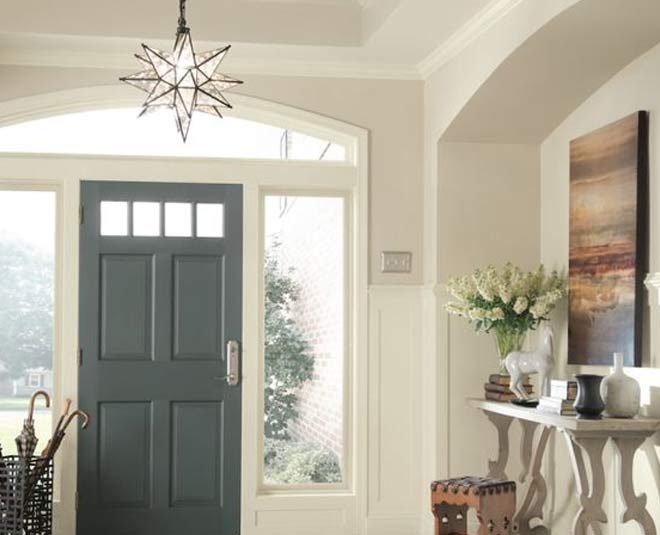 Placing a table or chair at the entrance of your house looks very elegant and shows that you have decorated your house by keeping the comfort of the guests in mind. Most of the people coming to our house carry a lot of things with them from their car keys to fruits. So keeping a table at the entrance will allow them to put their things and rest their hands the moment they enter the house. While a chair at the entry of your house will help them with removing or putting on their shoes as and when they arrive or leave. However, make sure that your furniture is not coming in the way or not hurting anyone.
Don't miss: Smart Ways To Make Your House Look Expensive In Budget
A Showpiece Or Fountain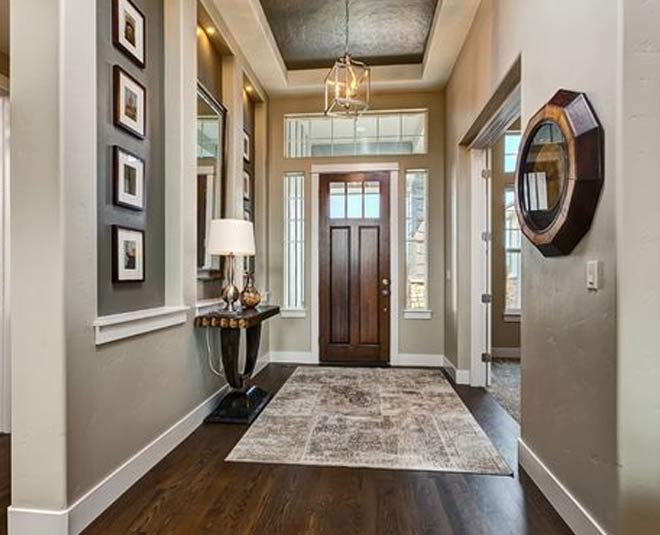 Nothing can beat a classic showpiece or a fountain placed at the center of the entrance in your house. The sight of a fountain with Buddha or Ganeshji gives a very soothing and happy feeling to the person who enters your house. Moreover, a showpiece only enhances the overall look of your house and makes it look rich and well organized.
Don't miss: Spruce Up Your Home With These Summer Interior Home Decor 2021 Trends By Expert
Ceramic Pot Or Vases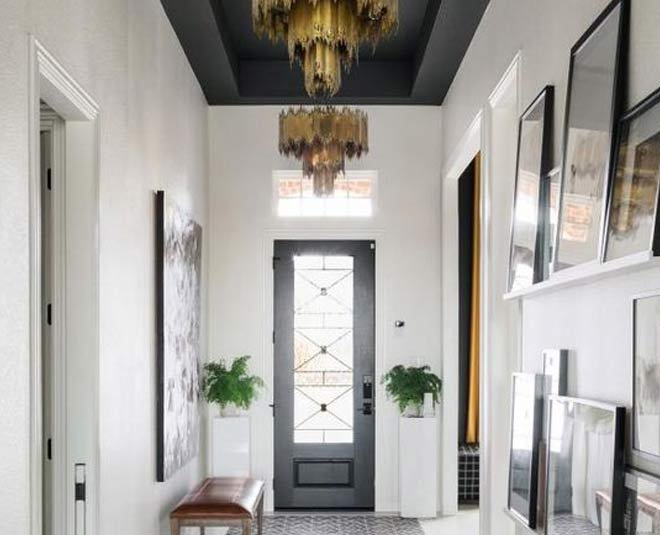 The option of ceramic pots and vases is for the one who loves art and wants only artistic things in their house. It gives you the feeling of very rustic décor in the budget, vases with flowers again look very beautiful and elegant that can enhance the overall look of your house. You must invest in good colorful ceramic pots to add a pop of color but if you have a subtle taste then transparent vases are for you.
We hope you found these ideas for transforming the entrance of your house useful. Stay tuned to Herzindagi for more.
image courtesy: houseofturquoise.com, color.about.com, zillow.com, dukemanorfarm.com