Holi is a festival filled with loads of fun. From the most beautiful celebration to the best kind of food is what you get to enjoy during this time of the year. But sometimes we all get depressed and feel low, and that is the time we need the festivals especially Hol because it marks our whole life colourful.
And when it comes it lasts for days after which it slowly starts wrapping up. But if you are a fan of holi and wish that this festival should never really go, then don't worry we are here with some exotic and fun festivals from around the world that are super fun and happening, just like holi. So, take a look.
Chinchilla Festival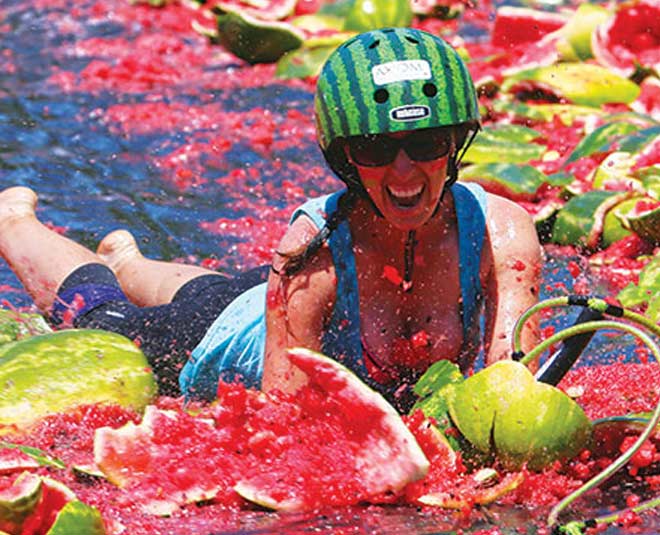 The chinchilla festival is held once in two years in the Chinchilla region of Australia, which is located in the Darling Downs region, Queensland.
This festival is a week full of fun activities with watermelons. Including competitions and fun programs like Melon skiing, melon chariot, melon bungee, melon ironman, melon bull's eye, etc People dress up with melon to enhance the appeal of this festival and you can do that too. This festival was started in 1994 in order to attract more tourists and now continues to serve its purpose.
La Tomatina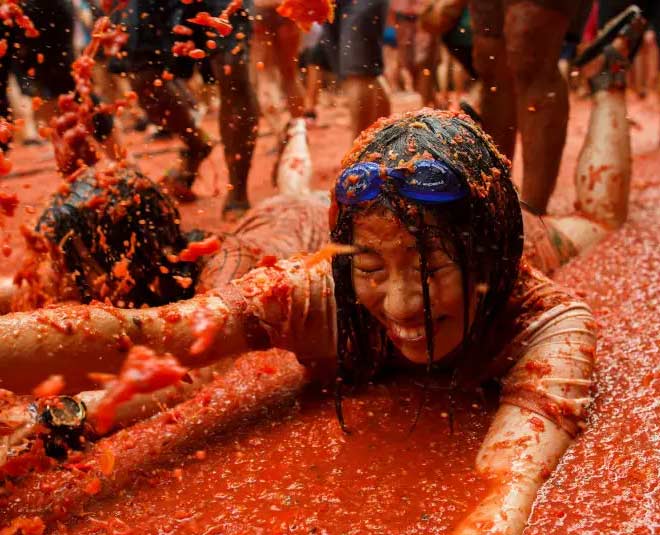 Well, who doesn't know about this amazing festival where people meet and greet with tomatoes and swim in the pool of tomato pulp. This festival was initially started in 1944 or 1945 and is still held in the Valencian town of Bunol in Spain. You can recall all the fun from Holi and put it here. The festival is held for entertainment purposes for a very long time as a part of the tradition of the place.
Boreyeung Mud Festival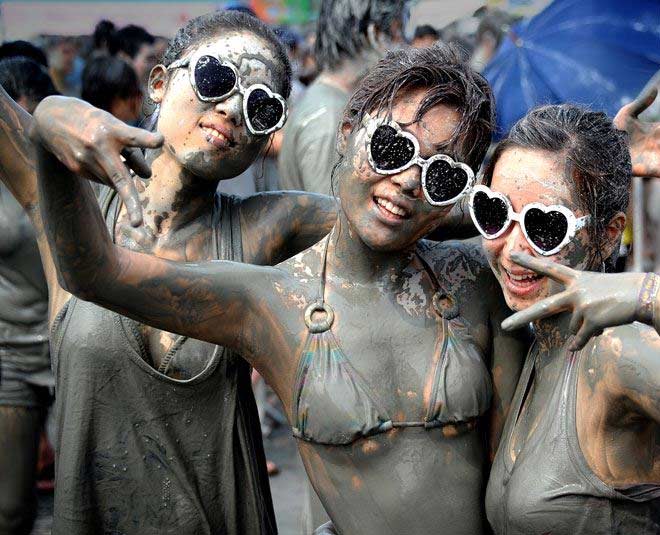 This is a South Korean Festival that is held in Chungcheongnam province in the coastal region where all of the people take part in 16 fun-filled activities amidst the mud. This festival first took place in 1998 in order to promote that ancient village business of mud of the city of Boreyeung. Every year tourists come here to be a part of this amazing breathtaking and enjoyable festival.
Songkran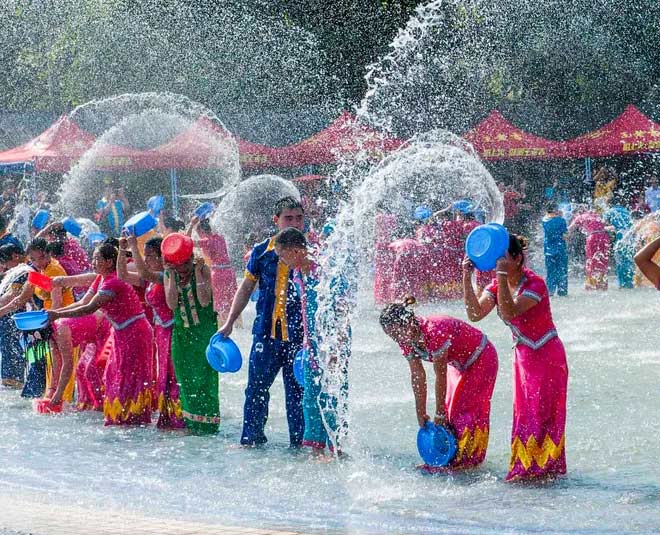 The Songkran festival is one of those festivals that is the closest to the kind of celebration Indians do during the time of Holi. In this festival, people splash and drench others with ice water and apply beige colour over each other's face.
The festival is celebrated to mark the beginning of the new year in Thailand(lesser-known facts about Thailand) and people are seen rejoicing in the essence of the festival that is to keep up the unity and fraternity of their entire country as a whole.
Don't miss: Protect Your House Interiors During Holi Using These Tips
Battle Of Oranges Festival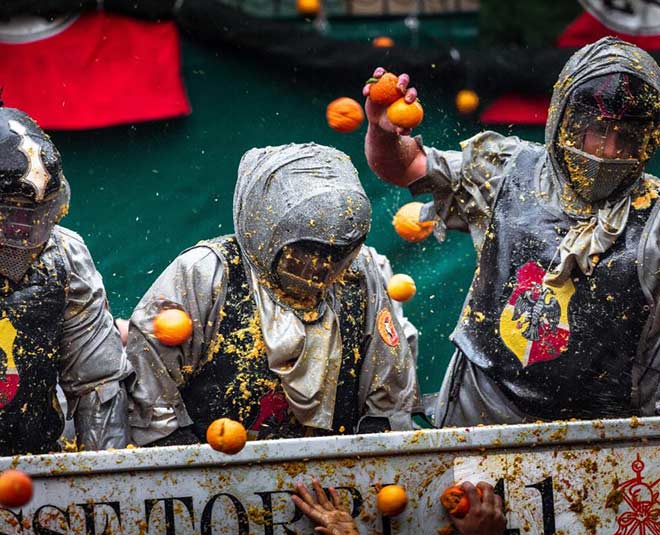 Just like the La Tomatina festival, this is also one festival where people enjoy the coming together of so many people and playing with oranges. All you can see is the orange pulp covering the markets and roads of an Italian(Italian brands that Indians are obsessed with) town Ivera. Every year the food fights are held which require about 400 tones of oranges that can add to the beauty of the festival.
Don't miss: Want To Celebrate Holi In Vrindavan? Here's The Complete Schedule To Go About It
If you liked reading this article then stay tuned to Her Zindagi for more such pieces.
(Image Courtesy: imagecloud.com, insider.com,kinstacdn.com, wanderlust.com, backpackersintheworld.com)