Who doesn't know about the spectacular Holi in Vrindavan? Every year thousands and thousands of people flock in to witness the elaborate and unique celebrations of Holi around Vrindavan. From phoolon ki holi to lathmaar holi there are so many kinds of ways that Holi is celebrated in Vrindavan that we just watch in amazement and awe. Also, visiting here at this time of the year is really a blissful experience but this time due to the Covid 19 protocols, there won't be many foreign travellers but you shall definitely get to see a lot of Indians this time too.
So, if you have been making up your mind to visit Vrindavan in Holi 2021, then here we have the entire schedule according to which you can plan your journey and enjoy your festival in its greatest potential. Also, it must be noted that even if you are travelling for Holi, you must be completely aware and protected as the coronairus scare is still not over.
Lathmar Holi In Barsana (23rd March)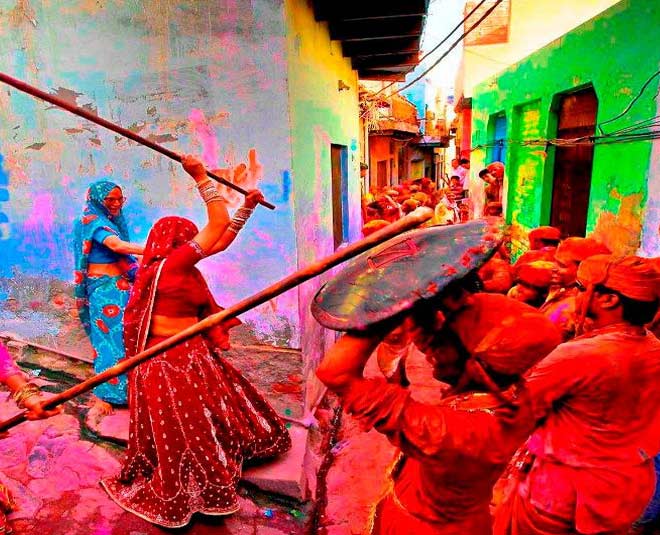 Lathmar Holi will be celebrated on 23rd March this year, it marks the beginning of the Holi celebration in Vrindavan and areas around. Women dress up as gopis and men as gops(friends of Lord Krishna). The men are beaten up by the lathis for teasing women and are then chased off.
Don't worry they do have a shield to protect themselves from actually getting thrashed. Also, a lot of people visit the Radha Rani Temple on this day to offer their prayers to Goddess Radha.
Lathmar Holi In Nandgaon (24th March)
Well, just in case you miss out on the lathmar holi in Barsana, you will still have a chance to enjoy it in Nandgaon - The village of Lord Krishna. The celebrations in Nandgaon will be held on 24th March this year. Nandagaon is 60km from Mathura and the men of Barsana visit here and the women of Nandagaon teach them a lesson by beating them and bringing them back to their senses.
Phoolon Ki Holi (25th March)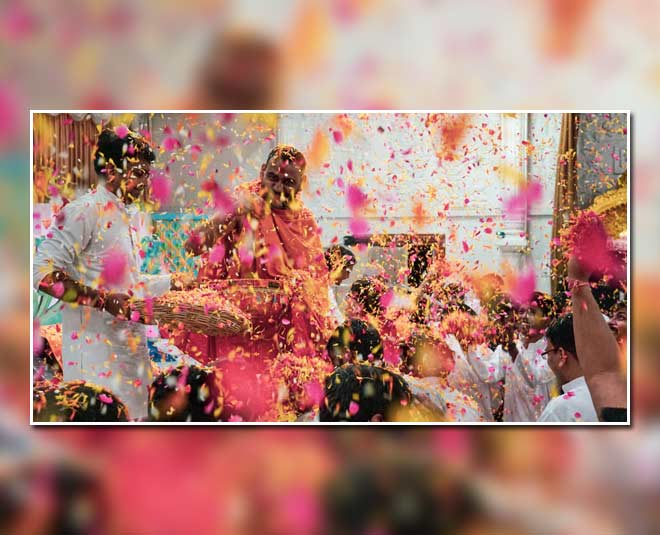 This is definitely one of the most breathtaking experiences in Vrindavan. The Banke Bihari temple in Vrindavan is deemed to be one of the best temples around the place and here, the Holi (remedies to remove colour from skin and hair)celebrations are carried out with flowers. That's right visits and devotees are welcomed with bundles of flowers being showered over them from the top. It is absolutely divine!
Widows' Holi (27th March)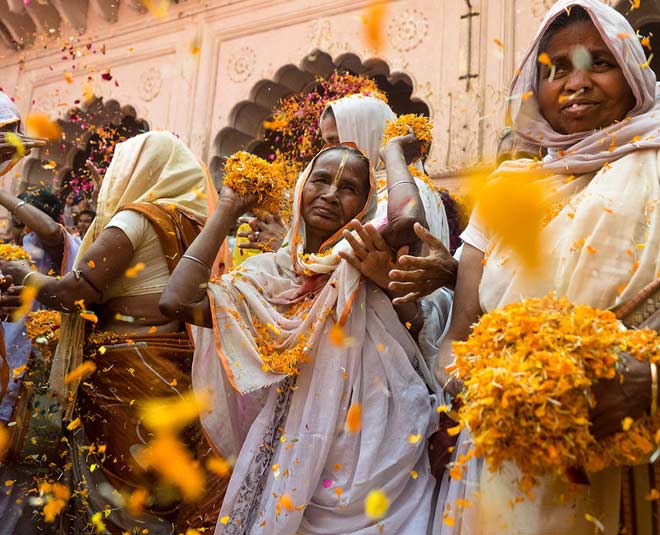 The widows who are banished from their houses as a part of the old and conventional traditions and customs, come and settle in the Pagal Baba Ashram near Vrindavan. And earlier the widows were not allowed to play with colours but later it was made clear that you can't take away the celebration and the joys of festivals from some women who are the devouts of spirituality.
Since then, the widows holi(how to remove holi colours from clothes) is also a very remarkable celebration. Widows play with flowers, colours and dance to the tune of their hearts. You too can join them in the amazing celebration.
Holi In Banke Bihar Temple (28th March)
After the grand phoolon ki holi, you can come back to the banke bihari temple for a massive celebration of holi on the day of holika dehen.
Holi In Dwaarkadheesh Temple (29th March)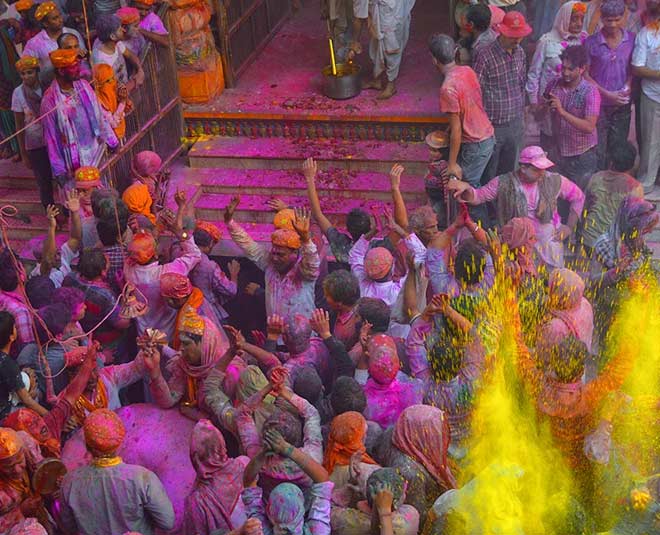 The Dwaarkadheesh temple opens its gates to welcome everyone on the 28th March for a lively celebration of holi.
Don't miss: Protect Your House Interiors During Holi Using These Tips
Holi In Huranga (30th March)
30 km from Mathura in the Daoji temple the festivities of Holi continue to take place. And here, not only are the men beaten with sticks but are also striped. Along with that, there is a lot of use of colours and the celebrations are hence carried out with lots of joy and laughter.
Don't miss: Holi Party DIY Decoration Items To Make In A Small Budget
If you liked reading this article then stay tuned to Her Zindagi.
(Image Courtesy: spectralhues.com, blogspot.com, cloudfront.com, blog.talkcharge.com)