Pooja Deol has always been a mystery woman. Everyone knows that she is married to Sunny Deol but they have never confronted the media together. Their marriage itself took place very secretively abroad. Plus, a lot of questions surround this complete topic as to what are the reasons behind her avoiding the media?
Why would an actor's wife not want to be a part of the limelight? and so on. These questions pop up in our mind time and again and so, here we are with the complete knowhows of Pooja Deol's life and why is she the lesser-known Deol.
Here's More About Pooja Deol
Pooja Deol, also known as Lynda Deol is Sunny Deol's wife and a half British and half Indian, with her father being a native of India while her mother was from the United Kingdom. Apart from that, Pooja has been a writer by profession and has also worked in the movie 'Yamla Pagla Deewana'.
Sunny Deol And Pooja Deol's Marriage
Image Courtesy: Celebritybliss
Sunny Deol and Pooja Mahal tied their nuptial bonds in the year 1984, in England. No one came to know about this secretive marriage ceremony before the couple themselves shared their wedding picture with the media.
It is said that they didn't go for a very lavish wedding ceremony but had a small and simple celebration with only important family members. Pooja continued to live in London even after their marriage and Sunny used to pay visits to her. Then a few years later, in 1990, Pooja and Sunny had their first child, Karan Singh Deol.
Problems In Their Married Life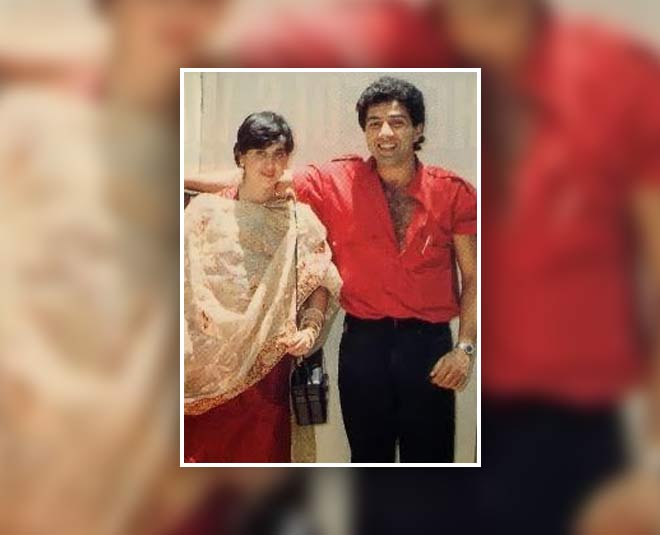 Image Courtesy: Pinterest
Pooja and Sunny did not get along very well, in the later years of their marriage, the reason being Sunny's rude and reckless behavior towards their relationship. There were a lot of rumours about Sunny's extramarital affairs with his co-stars such as Amrita Singh and Dimple Kapadia.
And, that is why Pooja always tried to keep things low-key. She was evidently not happy with her husband, but she had the support of her in-laws in this and eventually, everything was resolved.
Amrita Singh And Sunny Deol
During the shooting of the movie 'Betaab', Sunny Deol and Amrita Singh had a few intimate scenes which lead to a newfound relationship to flourish. Amrita Singh fell in love with Sunny but he was not ready to give any official acceptance to her.
Amrita Singh's mother was also not happy with their involvement but when Sunny suddenly started behaving weirdly, Amrita Singh rolled out an investigation on him on her own.
She found out that the reason behind Sunny's frequent trips to London and weird behavior was his wife Pooja. Amrita was wrecked and heartbroken. In addition to that, Sunny Deol was also allegedly involved with Dimple Kapadia and his marriage from her as well.
Don't miss: See Video: When Saif Ali Khan Kissed Amrita Singh After She Sang 'Tum Aa Gaye Ho' For Him
Pooja Deol's Two Sons
Image Courtesy: Pinterest
Karan Singh Deol and Rajvir Singh Deol are two sons of Pooja Deol. While Karan has made his debut in Bollywood and is 30 years old, Rajvir is still to make his entry into the tinsel town. Karan set his step into the film industry with the movie 'Pal Pal Dil Ke Paas' which didn't work very well at the box office.
And, Rajvir is a great fan of Bollywood and wishes to be an actor and dancer. This clears the smoke around why Pooja Deol is absolutely untracked. Her life has been complicated and she prefers to keep her private stuff private.
Stay tuned to Her Zindagi for more such articles.