An old video interview of Saif Ali Khan and Amrita Singh is going viral on social media. The two did a fun interview with Simi Garewal for her show Rendezvous and a small clip from the show where Amrita Singh is singing for husband Saif is all over the net.
In the video, Amrita Singh can be seen singing the song 'Tum Aa Gaye Ho' and impressed Saif Ali Khan gives her a kiss on her cheek. Amrita Singh can be then seen blushing. The video is indeed a treat for all their fans. Have a look at the video here:
While they were on the show, they shared how they first met and soon fell madly in love. For those who don't know, Saif Ali Khan and Amrita Singh got married in the year 1991. Amrita Singh was a star at that time and Saif Ali Khan was still a newbie. Let's quickly take you through their beautiful story that came to an end too soon.
When They First Met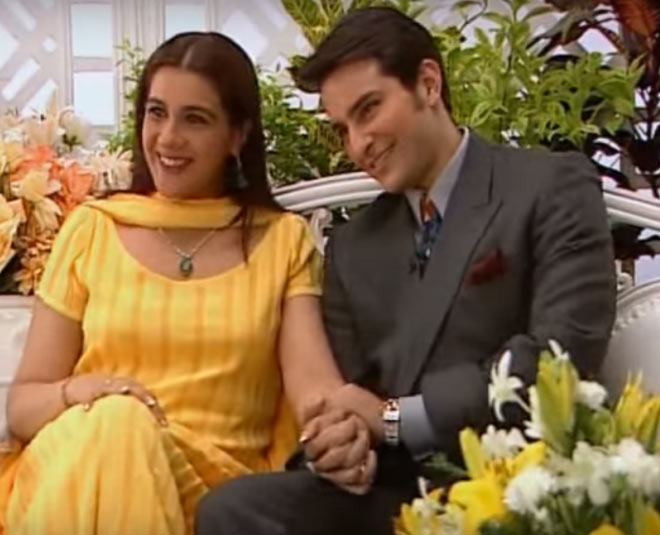 Saif and Amrita met when Saif was about to make his Bollywood debut. It wasn't love at first sight for them. Amrita Singh was invited for a photoshoot with the cast of Saif's debut film. They did notice each other during their first photoshoot but that's not where it all began.
After the photoshoot, it was Saif who couldn't stop thinking about Amrita Singh. A few days later Saif Ali Khan called Amrita Singh to ask her for a dinner date. However, Amrita Singh said, "No, I don't go out for dinner. But, you can come home for dinner if you like."
Saif Ali Khan just wanted to know Amrita Singh better and that's why he headed to her house that night itself. He saw Amrita Singh without makeup and felt she was even more gorgeous! However, he also thought that she didn't dress for him because probably she wasn't interested. Amrita Singh told him, "If you have come here under the impression that something might happen between the two of us, it's not. So just relax!"
As the night passed, the two talked about a lot of things and that's when they kissed first.
Don't Miss: Here's Why Saif Ali Khan Was Not Allowed To Meet His Kids, Sara & Ibrahim Ali Khan
That's when Amrita Singh and Saif Ali Khan realised they were madly in love. However, they had a great age difference. No one knew if they would take a step ahead and tie the knot.
Parting Ways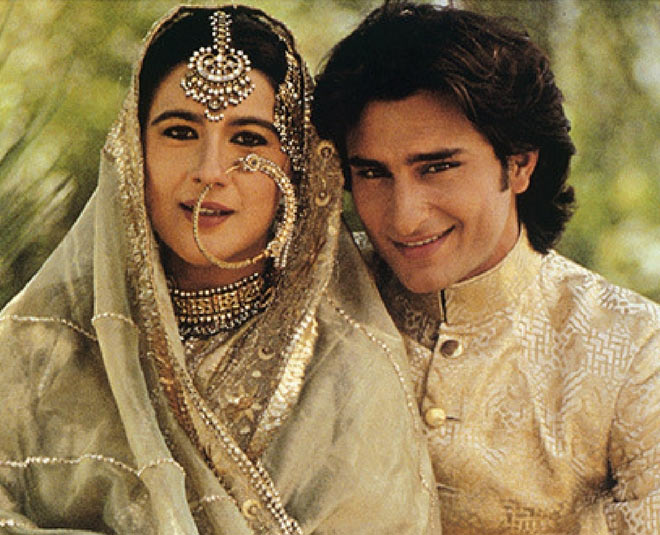 Saif Ali Khan and Amrita Singh gave couple goals by taking such a big step, getting married back then. They were one of the most loved couples of their time. However, things didn't go well for long. They parted ways in the year 2004, 13 years after their marriage. Things weren't very smooth for both of them, their relationship got bitter with time.
In an interview, Saif Ali Khan talked about his separation with Amrita Singh, he said, "My wife and I have gone our separate ways. I respect my wife's space. But why am I being constantly reminded of how terrible a husband I was, and how awful a father I am I've my son Ibrahim's photograph in my wallet. Each time I look at it, I feel like crying. I miss my daughter Sara all the time. I'm not allowed to meet my children. They aren't allowed to come to visit me, let alone stay with me. Why' Because there's a new woman in my life who'd influence my children against their mother' That's so much hogwash and Amrita knows it. Right now my kids are growing up with Amrita's relatives and maidservants while she's out working in a TV serial. Why does she need to do that, when I'm more than willing to support my family."
Don't Miss: From Sara's Kedarnath To Soha's Rang De Basanti, Here' Why Saif Ali Khan Doesn't Watch Family Member's Film
Things Got Better With Time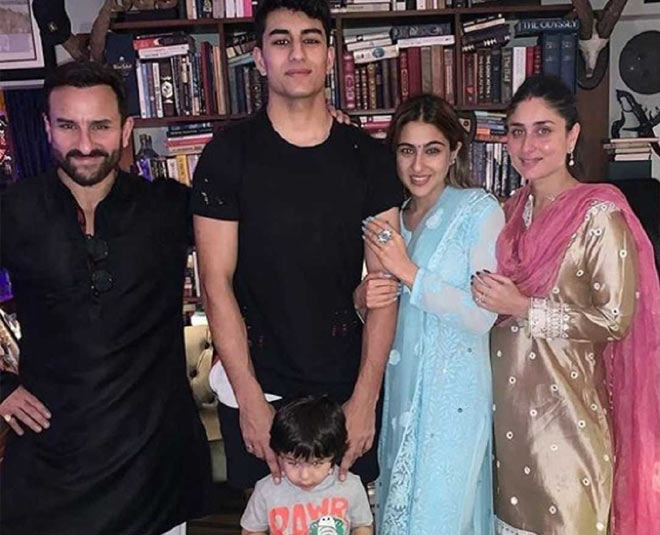 Things are way better today. Saif Ali Khan got married to Kareena Kapoor in the year 2012 and both his kids Sara and Ibrahim attended his wedding. Sara and Ibrahim share a great bond with both their mom and dad. The two are also close to Kareena Kapoor and brother Taimur Ali Khan. Amrita Singh is happily living with her children Sara and Ibrahim separately.
Saif Ali Khan's daughter Sara has managed to make a mark in the industry with a few films. His son Ibrahim Ali Khan became a Tik Tok star overnight with his debut and his Bollywood debut is awaited!
Coming back to Saif and Amrita's old interview, did you get nostalgic? Share your thoughts with us!