If you have a small-sized bedroom, storing stuff could be a hard task. From clothes and shoes to books and accessories, there are tons of things that belong to the bedroom. In case of dearth of space, your sleeping space can not only look cluttered but also messy. In order to keep your bedroom spic and span, along with stroring everything efficiently, here are some clever and doable tips.
Layered Shelves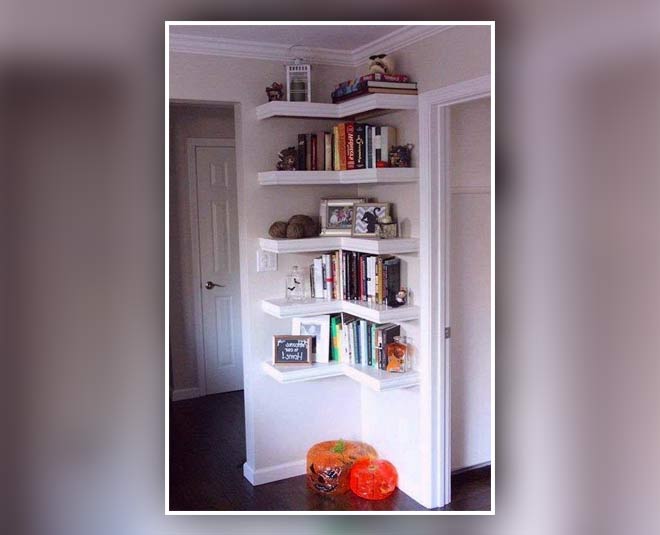 Image Courtesy: Pinterest
One shelf on top of another will not only look aesthetic but also accommodate several items in the room. You can store your books, accessories, boxes and even decorative pieces. Painting the layered shelves in contrast with the colour of your room will also add a different element to the look of your bedroom.
Wall Mounted Desk
A wall mounted desk will not only solve the purpose of a table but also leave out a lot of space for other items. You can organise your shoes or boxes underneath and efficiently use the limited space available.
Mirror Cum Organiser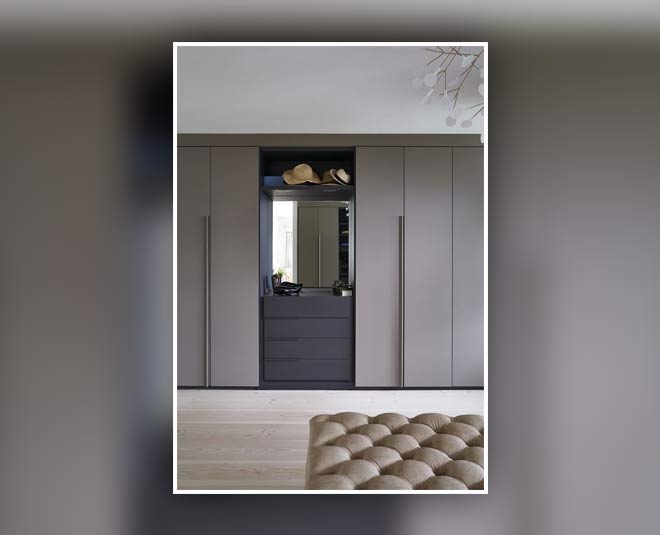 Image Courtesy: Pinterest
Convert your mirror into an organiser and bid adieu to your dressing table. Fit your mirror in a cupboard shaped organiser and install it in your bedroom. You can store all your makeup items and accessories in this organiser and it won't be even visible on the outside. This way, you will be able to store your products efficiently but eliminating the space occupied by the dressing table.
Don't Miss: Masaba Masaba: Catch Neena Gupta & Mithila Palkar In The Most Amusing Dance Face-Off
Add Hooks
You can add hooks to the back of your door, inside your cupboard and even your walls to accommodate extra items. Accessories like belts and scarves can easily be hung on hooks inside your almirah. Similarly, your clothes can be hung on hooks on the back of your door. Wall hooks can hold things like sling bags, purses and even hats. Avoid hanging clothes on the wall hooks, as they can make the room look untidy.
Bed Frame Storage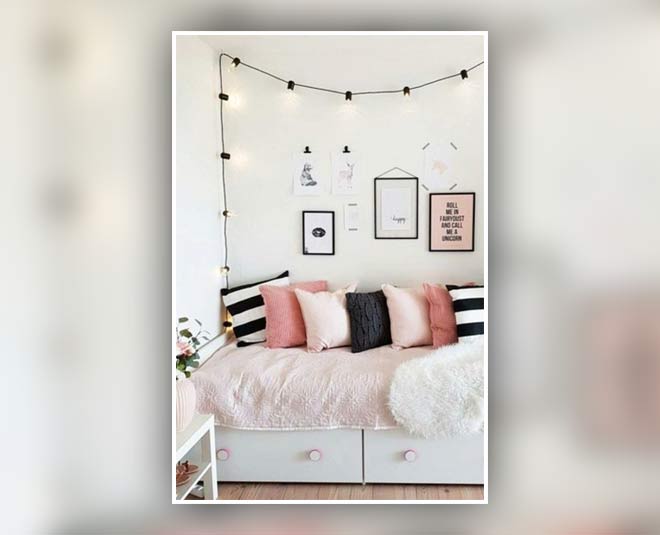 Image Courtesy: Pinterest
The smartest trick that has been used by Indians since ages, is the bed frame storage. You can either install pull-out drawers or just use the space inside the bed to store the essentials. All the off-season clothes (keep clothes odour free) and blankets can be easily fitted in the large space available, which will keep your cupboard clean and tidy.
Wall Built-In Drawers
Another clever way to make your bedroom look more spacious is by using built-in drawers. You can get your cupboard or drawers embedded in the wall, in such a way that they require minimal space in the room. This will serve the purpose of storing and also give your bedroom a classy look.
Door Laundry Hanger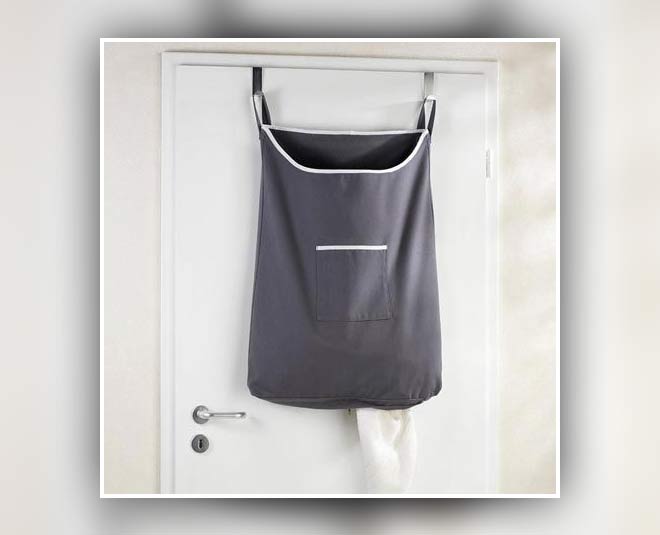 Image Courtesy: Pinterest
If dirty laundry is stocking up on the chair lying in your bedroom, then it is better to fix it right away. Just hang your laundry bag behind the door and you are good to go. This will not only keep the messy laundry out of sight but also store in an efficient manner.
Don't Miss: Tips To Wash Your Beauty Blender To Make It Squeaky Clean
Drawer Organiser
If your drawer is filled with junk and you never find what you need on time, then it is probably time to declutter it. You can either buy a drawer organiser or make one yourself. It will accommodate all your items in a structured manner.
Follow the above given tips and transform your chaotic bedroom into a spacious and well kept space.
For more such hacks and tips, stay tuned to HerZindagi.com