A dining area is a place where all our family members get together not only share their meal but also to share their lives and some happy moments. This is indeed a place where we create endless memories along with stories that bring harmony and love.
Although the presence of family members together make the place alive, your dinner would feel even better with nice décor. It is always said that a person eats more with eyes than hands, therefore, it is important to pay attention to food as well as the décor of the dining area. Just give this idea a thought that you have to sit down to have dinner in a place that's fully scattered. would you be happy eater or somewhat a sulker?
Don't Miss: We Love These Home Décor Ideas From Kapoor Mansion And We Are Sure You'll Love Them Too
On the other hand, if your dining area is neatly decorated then your heart will instantly feel cheerful. So today, let us tell you about some interesting decor items that you would need to bring alive your dining space.
Carpet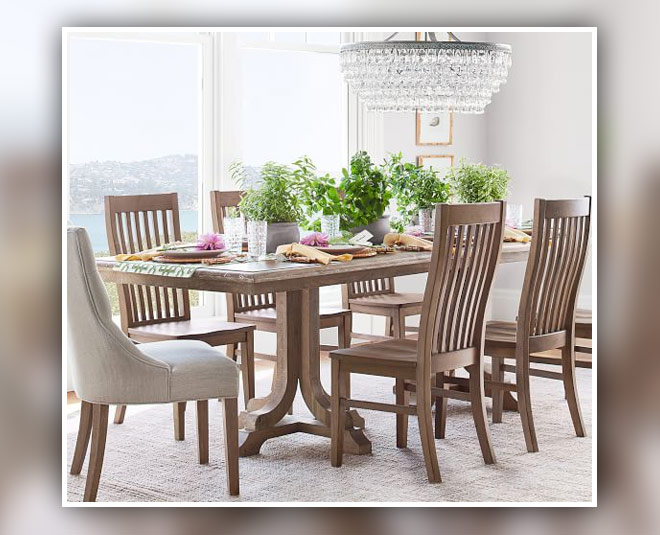 To add a pop of colour and make your dining area look beautiful, using a carpet would be a good idea and try getting one with contrasting colours. You can also choose from among the variety of options available in carpet fabrics and paints, to make your dining area look attractive.
Fresh Fruits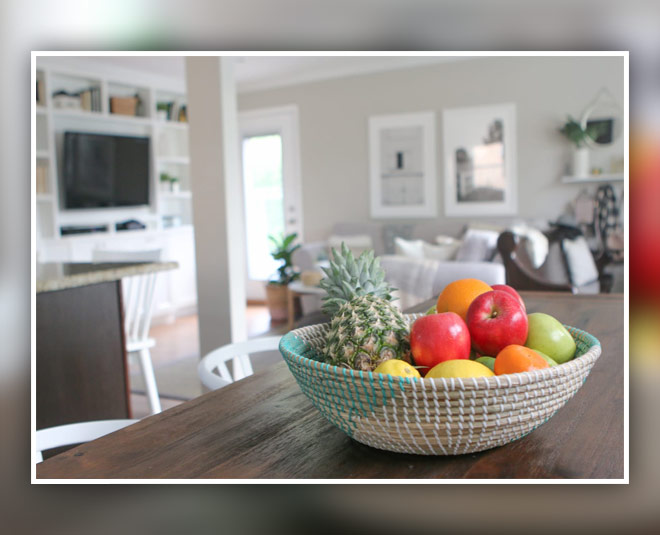 Fruits are considered to be a healthy option, so if you want to inspire everyone towards healthy eating, you should incorporate fresh fruits in your dining decor. These fruits will make your dining table look upright and colourful. You can place these fruits in a ceramic or wooden bowl or a beautiful platter.
Napkin Ring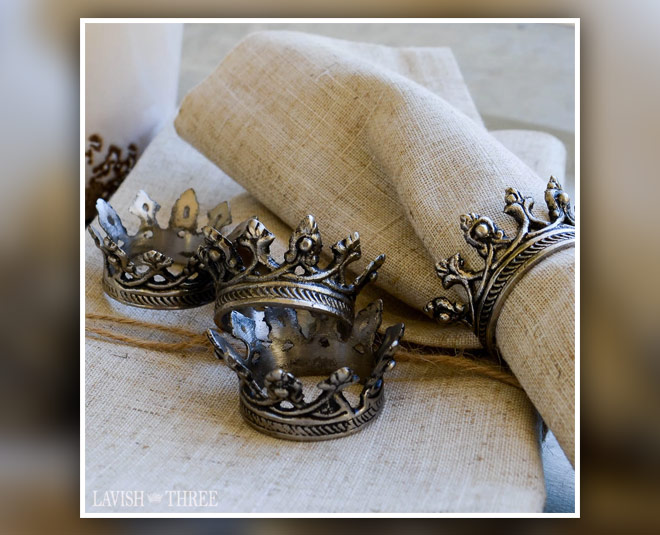 Napkins are a necessity on a dining table, but if placed properly, it can add a lot of charm to a simple dining table. Nowadays, various beautiful napkin rings with different sizes are available in the market. You can choose from a variety of such designs like leaf, flower, pearl, vintage and many more.
Don't Miss: Planning To Shop For Furniture Online? Read These Important Tips First
Mirror
Mirrors can be used to the front wall to make the dining area look striking and add volume. It also gives a modern and contemporary look to your dining area.