Birthday Special: 6 Times Superstar Rajinikanth Changed His Look For Movies That Amazed Us
As the great actor marks his 71st birthday, here's a look back at some of his most memorable transformations for the movies.
Rajinikanth is a legend in the industry. Not just an icon, but a sensation who is idolised by many people all over the country, not just in the south industry. He is well-known for his outstanding film performances and his ability to fit into any part while rocking the roll. He has given a variety of performances as a dynamic actor, each one dazzling us more than the last. As he turns 71 today, on December 12, 2021, here is a list of some of the most remarkable look changes he has made for his amazing films that left us all impressed and wowed.
1. Sivaji- The Boss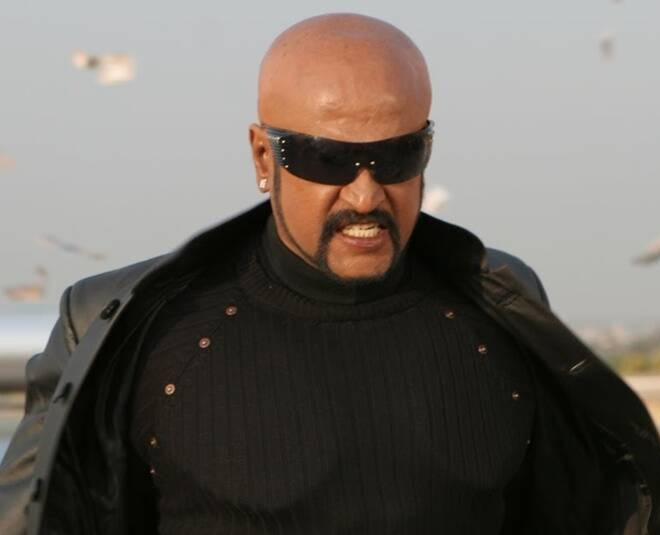 Rajinikanth is an excellent actor who has portrayed a variety of characters and done it with ease throughout his career. His bald look with a different beard style was far too fashionable for anyone to imitate. On screen, Rajinikanth looked like a boss. He played Sivaji in the film, who was a software systems architect who after returning back to India fights corruption with a dream of providing free medical treatment and education for everyone.
2. Robot or Enthiran
One terahertz of speed, one zettabyte of memory: This is precisely what defines Rajinikanth as Chitti, the robot made by Dr Vasi with human instincts and emotions in order to help humanity. Both roles were portrayed by Rajinikanth. His portrayal as Chitti, as well as his appearance in the film, received a lot of praise from both fans and reviewers. Following the premiere of the film, the actor's robot appearance became a topic of discussion among small children. These kids loved Rajnikanth's robot look a lot.
Don't miss: Unusual Facts About Human Body That Will Blow Your Mind!
3. Kabali
Rajinikanth, also known as Thalaiva star by his fans, has proven that when a Rajinikanth film hits theatres, all else comes to a halt. Rajinikanth, even in his fifties, was able to pull off unimaginable stunts while portraying his age on screen. He portrayed Kabaliswaran, a Malaysian don who fights for Tamil rights. In the movie, the actor looks all swaggy and smart.
4. Kochadaiiyaan
This was India's first photorealistic motion picture, with Rajinikanth in an animated form as the king. Though the film did well with audiences, his never-before-seen persona was one of the year's most anticipated surprises. He looked very different in this avatar.
Don't miss: Meet Geeta Tandon- The Untold Story Of Bollywood's Leading Stuntwoman
Rajinikanth Roles
Rajnikanth has undergone dramatic transformations in each of his roles. The above examples are just few among many of his outstanding look changes. With hundreds of hit films under his belt, he is a key figure in the Tamil film business. His different personalities have always been hugely popular among everyone.
About Rajinikanth
Rajinikanth is an Indian actor known for his distinctive mannerisms and styled line delivery, which made him one of Tamil cinema's biggest stars. With over 150 film roles under his belt, he is a big hit in Hindi, Telugu, and Kannada films.
Rajinikanth, who has loved movies since he was a child, travelled to Madras (now Chennai) in the early 1970s to study acting at the Madras Film Institute. In 1975, he made his acting debut in Katha Sangama, a film directed by Kannada director Puttanna Kanagal. In the same year, he made a huge breakthrough when he was casted as a villain in K. Balachander's Tamil film Apoorva Raagangal.
We wish this extremely talented actor happy birthday and lot's of good luck for his future.
For more such stories, stay tuned to HerZindagi!