The much-awaited Bigg Boss 14's grand finale is here and the entire nation is curious to know who will take home the trophy this season. With almost all the contestants giving their best shot on the show, it is difficult to pick one. However, the closing voting trends have been a very close margin between Rubina Dilaik and Rahul Vaidya for a while now.
Seeing the current game of the two, so many of us feel that Rubina Dilaik and Rahul Vaidya will make it to the finale of the show. Given that only the duo and Nikki Tamboli are left, it is a close fight! Here is what tarot card reader Sonia Malik has predicted, giving us a direction as to who has the higher chances of winning the show this season.
Rubina Dilaik - Eight Of Pentacles Tarot Card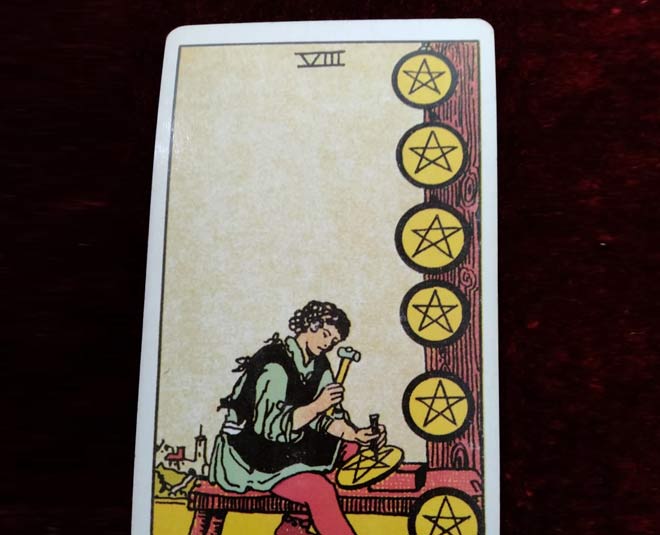 The tarot card clearly shows that a young man is working hard on all his coins to shape it like a pentacle. It shows hardwork and concentration. Rubina Dilaik is indeed doing a great job on the show but the cards also show that she needs to improve more to win the show.
Rubina Dilaik has been one of the strongest contestants on the show ever since she entered the Bigg Boss house. However, there have been various occasions where Rubina Dilaik has been lashed out by the host Salman Khan. Recently, she was slammed for overreacting over Rakhi Sawant's behavior towards her husband Abhinav Shukla. Also, Salman Khan told Rubina that she supports contestants if they are in support of her and starts to badmouth those who are against her.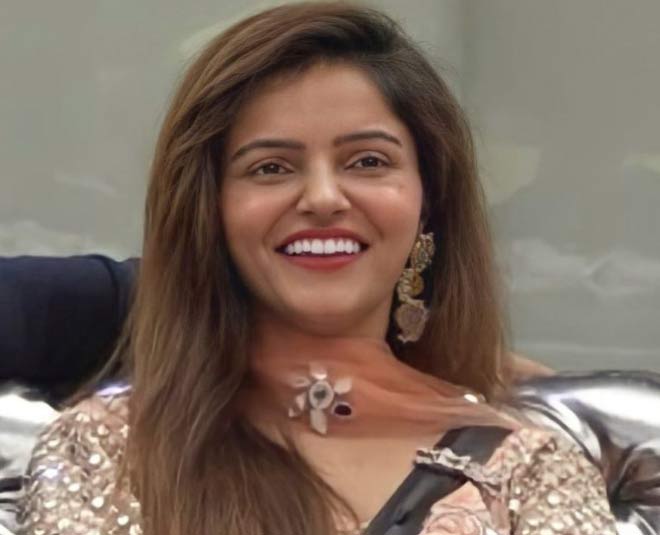 Sonali Phogat, who got evicted from the show a few weeks ago recently talked about Rubina Dilaik in an interview. She said, "I think she has been made for shows like these. She is a very smart player and she has been playing her game really well. She has the knack to manipulate people around her, so I think she is the one who can win that trophy."
Don't Miss: 3 Reasons Why We Think Rubina Dilaik Can Win Bigg Boss 14
Well, she is not the only one who thinks so. A lot of the ex-contestants of the Bigg Boss show including Jasleen Matharu, Devoleena Bhattacharjee among others feel that Rubina Dilaik is going to take home the trophy this season.
Rahul Vaidya - The Fool Card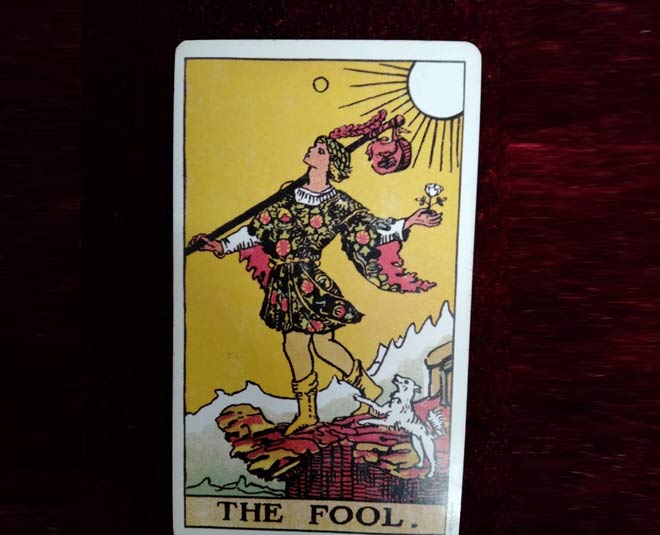 The fool is a major card with the number 0 which predicts unlimited potential. The card symbolises that Rahul Vaidya is currently playing the game without caring about anything and there are high chances that he wins the show this season.
Rahul Vaidya had earlier made a voluntary exit from the Bigg Boss house, however, he came back and is now giving his best inside the Bigg Boss house. A lot of the viewers think that Rahul Vaidya's fights with co-contestant Rubina Dilaik are one big reason why his presence is felt on the show.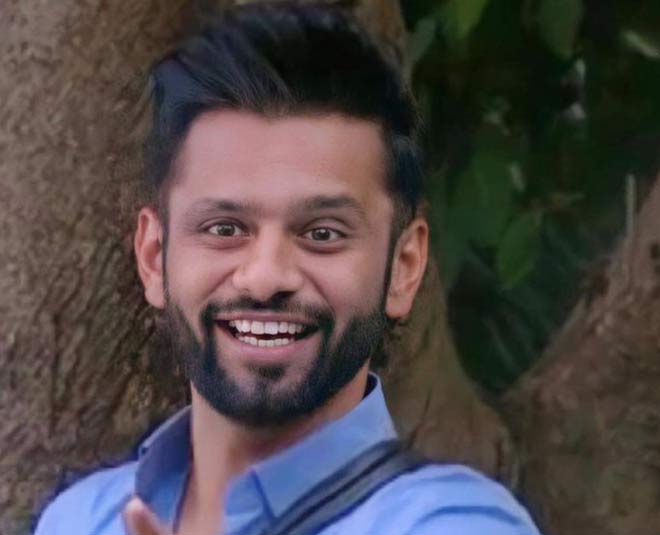 During the recent press conference, Rahul Vaidya was accused of taking the advantafe of his fights with Rubina Dilaik and intentionally poking her to be seen on the show.
Don't Miss: Girlfriends To Net Worth, All You Need To Know About Rahul Vaidya's Life
While Rubina Dilaik had the constant support of her husband Abhinav Shukla through a major part of the show, Rahul Vaidya's fans feel that he has been playing alone on the show throughout his journey and deserves to win the show. Their connections, Jyotika Dilaik (Rubina's sister) and Toshi Sabri (Rahul's friend) recently entered the Bigg Boss house.
View this post on Instagram
The two were in the race during the ticket to finale task and Rubina Dilaik went on to win it. However, as she has been nominated for the entire season for throwing water on co-contestant Rakhi Sawant, she couldn't get the ticket. She chose Nikki Tamboli and helped her become the first finalist of the grand finale.
Recently, Rahul Vaidya and Rubina Dilaik ended their enmity and decided to maintain a cordial realtionship.
Well, we can't really wait to see who finally wins Bigg Boss 14. What are your thoughts? Rubina Dilaik or Rahul Vaidya? Who are you voting for? Share with us on our Facebook page. For more such stories related to Bigg Boss, stay tuned!