Popular singer Kumar Sanu, who ruled the 80's and 90's has had a rather controversial love life. Kedarnath Bhattacharya's son Jaan Kumar Sanu, who is currently a contestant at Bigg Boss 14, made a confession to his co-contestant and actress Jasmin Bhasin that his father had left his mother for another woman when she was 6 months pregnant with him.
The platform of Bigg Boss is well known oor stirring controversies and bringing out the best or beast out of everyone. It has fights and arguments, and many secrets come out on the show which the entire nation is glued to.
Kumar Sanu, who gave us hits like "Aankh Maare", "Dheere Dheere Se Meri Zindagi Mein Aana" and "Chura Ke Dil Mera", and even holds a Guinness World Record of recording 28 songs in one day, romanced different women in his life and has finally settled for one.
The star has 2 marriages in his portfolio with one being Rita Bhattacharya and other being Saloni and 2 flings.
Rita & Kumar Sanu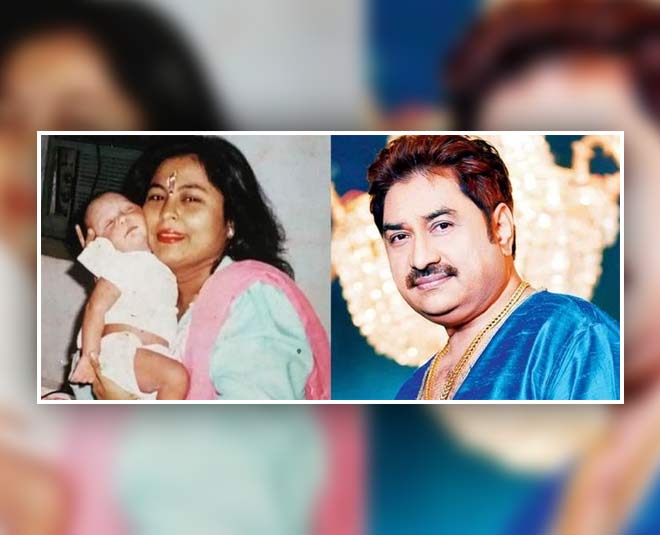 The 62-year-old had married Rita in the mid 1980's and it is said that they knew each other from Kolkata days. The singer got her to Mumbai and then got married. They had a son, his first born Jessy in 1988 and then 2 more sons Jeeko & Jaan.
They were a happy family and Sanu was doing well, until 1993. The singer got involved with an actress Kunika Lal and had a short relationship with her.
Meenakshi Seshadri & Kumar Sanu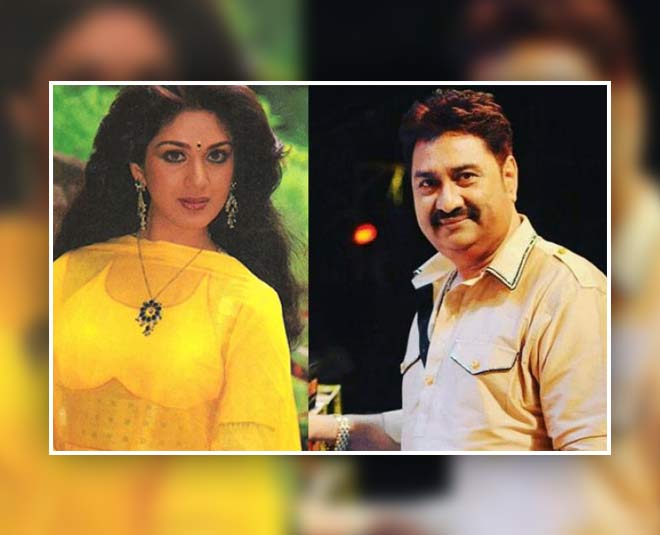 The actress was indeed a beauty and Kumar Sanu was no exception when it comes to attraction. He met Meenakshi at the premiere show of Mahesh Bhatt's film Jurm. The film had Meenakshi perform on Jab Koi Baat Bigad Jaaye, sung by Sanu.
It was then, the duo started dating each other. They ofcourse kept their relationship a secret for about 3 years. But in 1993, Sanu's wife, Rita caught on due to the singer's secretary's interview. She mentioned: "Kumar has many 'girlfriends' and for now he is dating the popular actress Meenakshi Seshadri".
When Kumar was confronted, he initially denied but eventually he accepted it. This was bound to have a reaction from his wife. He got divorced in the year 1994, but she got the custody of their three sons while Sanuu had to pay a fixed alimony per month.
But Rita was expecting Jaan Kumar Sanu at the time and she was just 3 months short of her delivery.
Don't Miss: Can You Guess Who Are The Most Controversial Contestants Of Bigg Boss 14 & Why?
Saloni Bhattacharya & Kumar Sanu
Due to the ugly scenario, his and Meenakshi's relationship suffered. The couple broke up and finally after a while, Sanu marrried Saloni whose part of the family lived in London. The couple has two daughters, Shannon and Ana.
In fact, Shannon too has inherited her father's talent and released an English music album in 2014 in the U.K.
Jaan Kumar On His Father
While talking to Jasmin and others, Jaan said: "For me, my mother plays the role of both parents. My parents separated when my mother was six months pregnant with me, hence I have grown up with her only since childhood."
"My mom is both a mother and a father to me. Before entering the Bigg Boss House, what worried me most was that who will now take care of my mother. My thinking when it comes to love is old school because of my mom, I feel love only happens with one person and we should only be with one person. I am just like my mother," he added.
Don't Miss: BB 14: Jasmin Bhasin Decoded: Work Life To Affairs, Everything You Need To Know About Her
The singer will be seen confessing in the upcoming episode that he has feelings for the contestant Nikki Tamboli, who dotes on Sidharth Shukla.
Nikki will be seen asking Jaan if he likes her as a friend, but the singer quickly can be heard saying that he loves her.
What will happen next in the Bigg Boss 14 house? Wil Nikki reciprocate Jaan's feelings? What do you think?
Stay tuned to HerZindagi for the latest updates on Bigg Boss 14.