The excitement level in the Bigg Boss 14 may not be as much as the prior season but it is too soon to predict anything. The fact that Sidharth Shukla is back for a while and many have begun complaining that he is killing the game with only his presence, may be one side of the coin. He sure knows how to ignite a fire and this time it is with Nikki Tamboli. The last season had him and Shehnaz Gill pairing up with frequent fights with Rashami Desai and all wondered if he and Shehnaz would get together after the show. In a recent episode, Sid declared in a conversation with Gauhar Khan that his kind of girl is Bigg Boss 14 contestant Nikki Tamboli and also the fact that he and Shehnaz were not exactly compatible. But the "sherni" Rashami Desai could not hold back and well, here is what she said about "aisi ladki".
On one hand, when a mutual romance seems to be brewing between Nikki Tamboli and Sidharth Shukla, Rashami Desai took to Twitter when the latter said: "Nikki jaisi hai, aisi ladki chahiye". She couldn't help but connect it with his last year's infamous comment on her when he said "aisi ladki".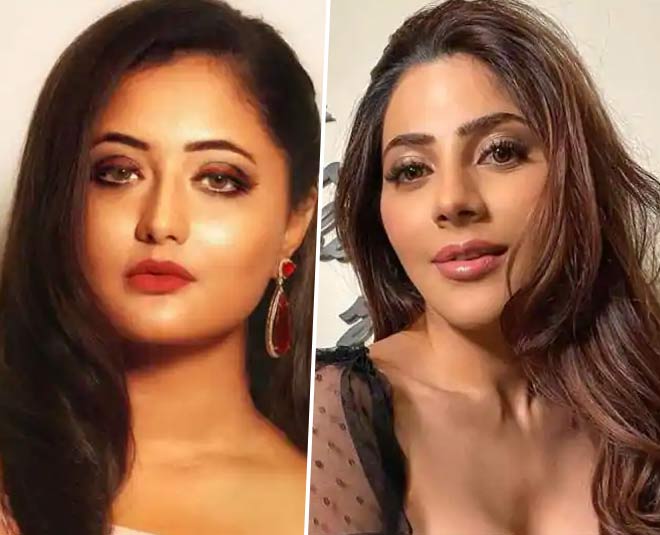 The actress took to Twitter and said: "#Asihihunmain agar aaisi ladki matlab #rashamidesai jaisi in #bb13 and now in #bb14 aaisi matlab #Nikkitamboli jaisi... Then I must say aaj ki nari sab pe bhari... lagatar 2 sal se aa rahi (I am like this only. If by such a girl, you meant Rashami Desai in Bigg Boss 13 and now, in Bigg Boss 14, Nikki Tamboli… Then I must say, today's women are tough contenders indeed. This has been happening for two years consecutively) #rashamians #recklessattitude." She also share a dolled up pic of her's along with the tweet.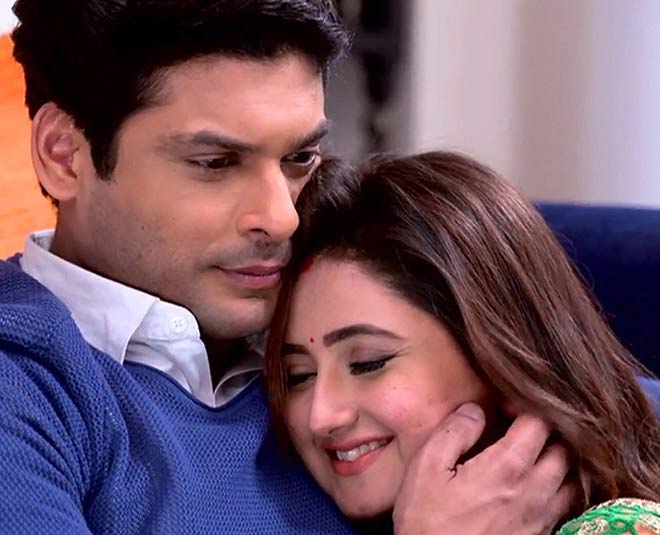 Sidharth definitely expressed his choice but Nikki too shared that he is marriage material. Off late, the duo has been sharing a number of light hearted conversations in the bedroom area on the subject of love and marriage. This went on to the extent that senior Gauhar Khan was just trying to pull her leg and said that Sidharth was waiting that he will participate in this season only if Nikki joins. But Sid chimed in that indeed he was.
Gauahar even teased Sidharth that if Nikki Tamboli does fall in love with him, what will he do then? Sidharth response was an unabashed song "Khullam khulla pyaar karenge hum dono." When the actress asked Nikki about her feelings and her intensity, she "a lot".
Sidharth also says, "We are in love and it is final. She is the girl.' Jasmin Bhasin, who was also a part of this conversation, just like any friend would do, asked Nikki if she was sure and asked if she is sure that post-marriage she will be happy, Sidhart wasted not a single second and retorted with: "why will she suffer", which made Nikki blush.
Meanwhile, the show faced some backlash when Nikki Tamboli, Rubina Dilaik, Jasmin Bhasin, and Pavitra Punia did a sensuous rain dance with senior Sidharth Shukla.
Don't Miss: BB 14: Eijaz Khan's Girlfriends, Rape Accusation, Mental Illness! All You Need To Know About Him
In an interview to a media house, Nikki made it very clear when speaking of Sidharth that she definitely likes him. This was just before she entered the house.
She said: "I would not try to hard to be friends with Siddharth Shukla but I have always liked him as a person. When I saw him in Bigg Boss 13, I liked him very much. I know a lot of people found him very aggressive but I always liked him because I like aggressive and lively people and I don't like boring men.
"I like people who take a stand for themselves and boldly put out their statement. I like people who have the guts to speak up their mind. A few people felt that he was rude towards girls in the Bigg Boss 13 house but I feel it was the situation and not him. He was just taking a stand for himself.
"I like him and I would want him to be my friend once we enter the house. I would also like to continue this equation even outside the Bigg Boss house because we are from the same industry and there is a possibility of working together in the future so why not be friends," she added.
She also said that Sidharth is the "most handsome guy".
Don't Miss: Bigg Boss 14: Nikki Tamboli, The South Bombshell, Creates Stir Inside The House
"I feel Siddharth is the most desirable man there is no doubt about it. He is the most handsome guy I have ever seen. According to me, he is marriage material and not a dating material," Nikki Tamboli shared.
Stay tuned to HerZindagi for the latest updates on Bigg Boss 14.