Its been more than a month after Bollywood actor Sushant Singh Rajput was found dead in his house in Mumbai. The actor died by suicide on 14th June 2020 and ever since then, everyone is curious to know what made the star take such a big step. His death has led to the spread of several conspiracy theories Earlier, there was a lot of discussion happening around the work culture of the Bollywood industry, the nepotism debate and now the case has taken a different angle with Sushant's father filing complaint against Sushant's girlfriend Rhea Chakraborty.
Ankita Lokhande On Sushant Singh Rajput's Death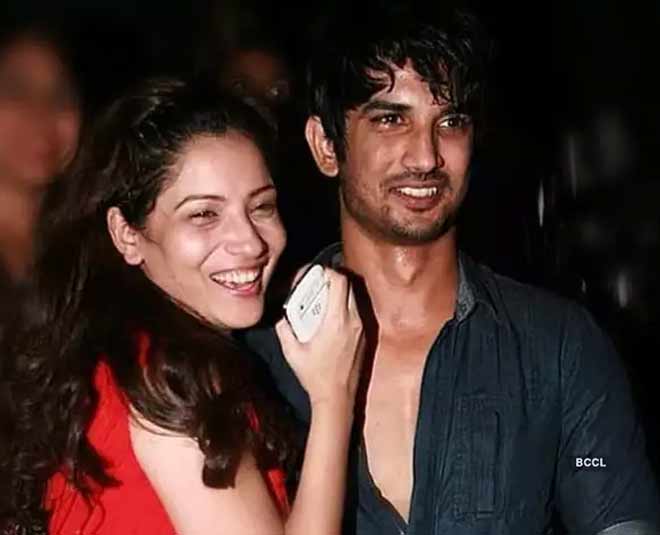 Amidst all this, Sushant Singh Rajput's ex-girlfriend, Ankita Lokhande has broken her silence on Sushant's death. Ankita and Sushant were dating each other for long and were about to get married but things got bitter and then separated in the year 2016.
Talking to a news portal, Ankita Lokhande said, "Sushant was not the guy who could commit suicide. We have seen worse situations when we were together. He was a happy-go-lucky guy."
She added, "How much ever I know him, he wasn't a depressed guy. I have not seen a person like Sushant, a guy who used to write his own dreams, he had a diary... He had his 5-year plan — what he wants to do, how he will look, etc. And exactly after 5 years, he had fulfilled them. And when things like 'depression' are used after his name... it is heartbreaking. He might be upset, anxious, yes, but depression is a big word. Calling someone 'bipolar' is a big thing."
Ankita shared that she is really hurt listening and reading to all the discussions happening around Sushant's death. She said, "The Sushant that I know — he came from a small town. He established himself on his own. He has taught me so many things, he taught me acting. Kisi ko pata bhi hai Sushant kaun aur kya tha (does anybody even know who the real Sushant was)? Everyone is writing their own portrayal of how 'depressed' he was, it hurts reading all of this."
Don't Miss: Sushant Singh Rajput's Sister Shares Whatsapp Chat Screenshot She Had With Him 4 Days Before His Death
Sushant Wasn't Depressed At All, Says Ankita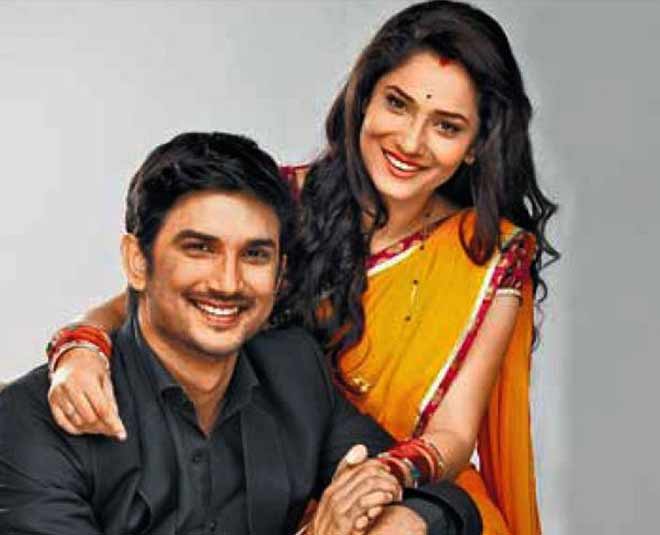 The police recorded statements of psychiatrists and a psychotherapist whom the actor was consulting since November 2019. Also, Sushant's girlfriend, Rhea used to accompany him during his counseling sessions. One of the doctors also shared that it was his girlfriend Rhea who introduced him to the doctor on a friend's recommendation.
However, Ankita Lokhande in an interview recently, shared that he wasn't depressed at all, he always found happiness in some way or the other. She said, "He found happiness in small things. He wanted to do farming, I know this for sure... he told me agar kuch nai hua to main apni short film bana lunga (if nothing else works out, I will make a short film). He was not a depressed guy, not at all. I don't know what the situation was... but I will keep repeating this. I don't want people to remember him as a depressed guy, he was a hero. He was an inspiration."
Sushant's Father Lodges FIR Against Rhea Chakraborty
Sushant's father KK Singh filed a complaint against Rhea Chakraborty in Patna under several sections which also included abetment of suicide. He accused Rhea of threatening his son, taking money from him. In his complaint, he said, "My son wanted to leave everything and go do farming in Kerala with his friend. But Rhea Chakraborty stopped them, saying that if he didn't listen to her, she would give his medical reports to the media and would tell everyone that he was not mentally fit. When Rhea realised that Sushant was not listening to her and his bank balance wasn't that much either, she thought Sushant wasn't of any use to her."
"Rhea, who was living with Sushant, left his home. She took some cash, jewellery, laptop, credit card, and Sushant's medical prescriptions along with her. Rhea blocked his number, after that, Sushant called his sister and said that Rhea might cause harm to him. He informed his sister that Rhea threatened him with revealing his medical prescriptions to the media, after which no one was going to give him work," he added.
View this post on Instagram
Recently, Ankita Lokhande shared a cryptic post that read 'truth wins' after Sushant's father accused Rhea and 6 others of abetting his son's suicide. Sushant Singh's sister Shweta Singh Kirti commented on her post and wrote, "God is always with the truth.."
Rhea's Plea To SC
Now Rhea Chakraborty has filed a petition to transfer FIR from Patna to Mumbai. In her petition, she said that Sushant Singh's father has used influence to rope her in the case. The plea stated, "The Petitioner is an actress and is into acting since 2012. In the peculiar facts and circumstances of the present case, the Petitioner has been falsely implicated in the present case filed at the instance of Krishna Kishore Singh-father of the deceased…." It further read, "Petitioner has also received various death and rape threats and she is in deep trauma due to the loss of deceased, which is multiplied further due to the media sensitivity of the case."
Don't Miss: Rhea Chakraborty, Ankita Lokhande, Mukesh Chhabra Remembers Sushant Singh Rajput
The plea also said, "Deceased was suffering from depression for some time and was also on anti-depressants and he committed suicide on the morning of June 14, 2020 at his Bandra residence by hanging himself. 'Unnatural death report' was filed by Bandra police station at Mumbai and causes leading to taking of such drastic steps are being examined."
Rhea was summoned by Bandra police a couple of times in the last few days for her statement. Sushant's death case has taken different turns in just a month and we wonder what's next. What is your take on this? Share your thoughts with us!