Sushant Singh Rajput's sudden move to an alleged suicide shook the entire nation. His fans are still reeling with the loss of the actor who was well known for his acting prowess and loved for his down to earth attitude as well. While the investigations are still on, we cannot forget the other lives that were entwined with the actor. His alleged girlfriend Rhea Chakraborty, whom he was reportedly getting married to this November, too lost him. On her birthday, let's take a trip down the memory lane an relive the romance that the couple once shared with each other.
The couple had been dating each other for over a year if we go by the pictures of the two but they had still now shared the news officially. They were clicked together on what seems to be a trekking trip, at functions and other outings. In January this year, Sushant had also shared an Instagram story with Rhea's picture and captioned it "Meri Jalebi" but it was removed quickly as well.
Rhea, who will turn 28 on July 1, had made their relationship Instagram official by posting a picture of them together. In one photograph, they could be seen sitting on a bench with green grass and tall trees in the backdrop. Rhea's arm was around Sushant's neck while he is seen looking at her. In the other click, they two were on a boat in front of a cave. Looking rather cosy together, Sushant was leaning on her while she had her arms wrapped around him.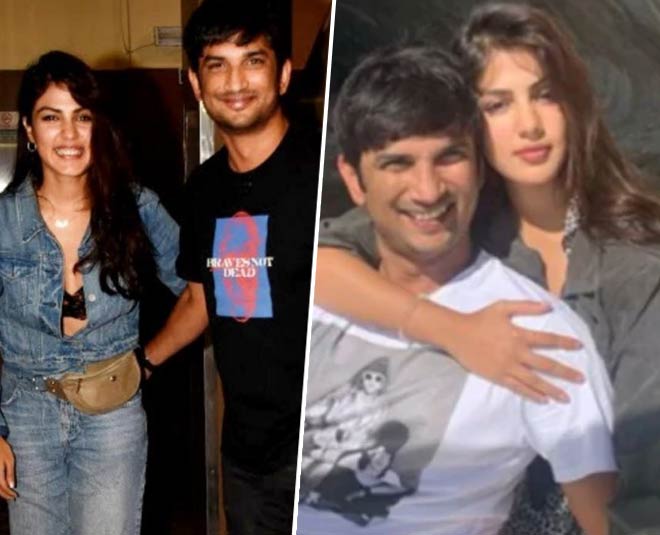 The picture was a birthday special wish for Rajput with the caption: "Happy birthday to the most beautiful supermassive black hole that is known to mankind! Shine on you crazy diamond @sushantsinghrajput #boywithagoldenheart #rheality," she captioned the post. Sushant replied, "Thank youuuuuuu my Rockstarrrr."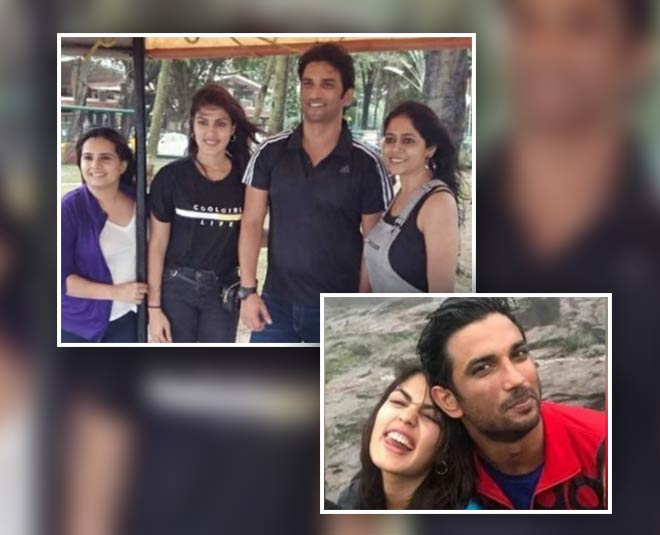 Don't Miss: Late Actor Sushant Singh Rajput's Last Film Dil Bechara To Release On July 24
When he was asked about their relationship, and if he was seeing someone, he smartly skirted the issue giving due respect to Rhea. In an interview to Hindustan Times, he said: "If you ask me any question that has to do with me, I can say it. If I was seeing somebody, I'd have to ask that somebody. Probably your question, if well-founded, will help me insinuate it to the other person to know what to say next time. And probably when you put me on the cover next time, I'll say it."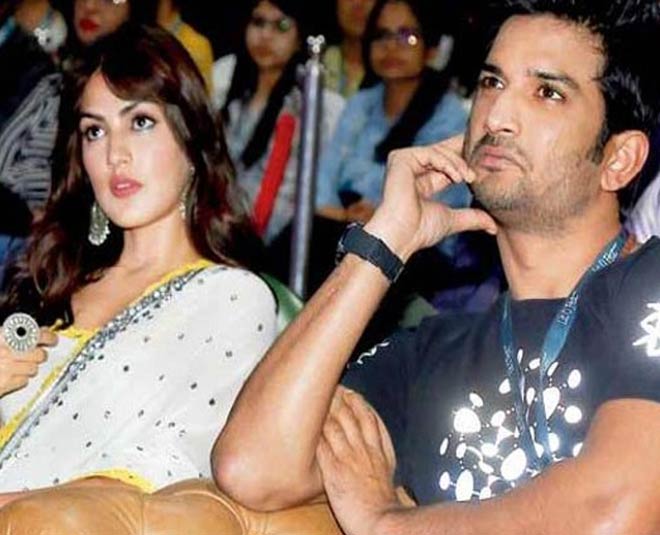 The couple sure had a lovely time together until a certain time when as per certain reports, Sushant's mental health had started declining. According to writer Suhrita Sengupta, a close associate of filmmaker Mahesh Bhatt in whose company Suhrita met Sushant for the last time, online website National Herald shared that "Rhea who stuck on in spite of Sushant's rapid descent into depression tried her best to ensure that Sushant would take his medication. But he refused."
Sushant Singh Rajput died by suicide on June 14. The death has re-opened the debate on nepotism and favouritism in Bollywood. While many actors, including Kangana Ranaut, have lashed out at the Bollywood biggies, lakhs of Sushant's fans took to social media and expressed their anger towards the same. So much was the hatred spilling out that the likes of Karan Johar and Alia Bhatt lost a massive fan following on their social accounts. Even Salman Khan was blamed to have played a part in pushing the 34-year-old actor to the point of suicide.
On the other hand, Mumbai Police is still investigating and has already recorded statements of 27 people so far.
Sushant's family has, however, decided to showcase all his memories in their Patna home by turning it into a museum, along with creating a special fund by his name, Sushant Singh Rajput Foundation (SSRF) in order to honour the late actor's legacy. The fund will support young talents in cinema, science and sports, the areas that were said to be close to his heart.
Sushant was last seen in Netflix's Drive, while Rhea was seen in Jalebi, which released in 2018.