There is nothing more beautiful than becoming a mother. The motherhood phase brings along so much joy and happiness!
Recently, Television actor Anita Hassanandani and husband Rohit Reddy welcomed their first child, a baby boy, Aarav Reddy on February 9. The couple has been posting adorable pictures of their baby on social media ever since then.
Their son, Aarav Reddy has already managed to become a social media star and has a profile on Instagram too. The star couple has been making headlines for sharing their responsibilities through this new phase.
For HerZindagi's Women's Day special session, Star Talk: Heart To Heart, we connected with the actor and asked her about her journey in the industry as an artist, her inspiration, the arrival of the little one, how she is coping up with the new changes and a lot more. Read on.
Anita Hassanandani On Her Journey In Showbiz
The actor has been a part of the showbiz world for almost 2 decades now. Looking back at her journey and sharing her experience to date, she said, "The industry has been very welcoming. Like everybody, I have had a lot of ups and downs but otherwise, the industry has been nice. Once I took off, everything has been nice and work has been great."
Anita's Biggest Inspiration In Life
Women's day is almost here and we asked Anita Hassanandani who was her biggest inspiration in life. She said, "For all of us, it is our mother who is our backbone who takes us everywhere. I still remember when I was 16, I was struggling and I was new, I didn't know anything, my mom would travel with me everywhere. What mothers do is unmatchable, they are true superheroes."
She further shared that Ekta Kapoor is also a big inspiration in her life. Anita shared that she has always been on her side, supported her through her journey.
On Holding Her Son For The First Time
When we asked her to recall the moment when she first held baby Aarav in her arms, she shared that it is an unexplainable moment. She shared that when she and Rohit held the baby for the first time, they couldn't believe that he is theirs. She said, "Holding Aarav in my arms for the first time was the most beautiful moment of my life which I will always cherish."
Coping Up With Changes Post Delivery
Anita Hassanandani shared that her husband Rohit Reddy is quite supportive and the two work hand-in-hand when it comes to all the chores. Further talking about the mental and physical stress that the baby's arrival brings along, she shared that when you actually see the bigger picture and the happiness the baby's arrival brings you, it doesn't really matter, and it's absolutely manageable. She further shared that she wishes to have 10 more kids because they bring so much joy and happiness.
Don't Miss: Anita Hassanandani & Rohit Reddy Welcome Baby Boy, See First Picture
On Equal Parenting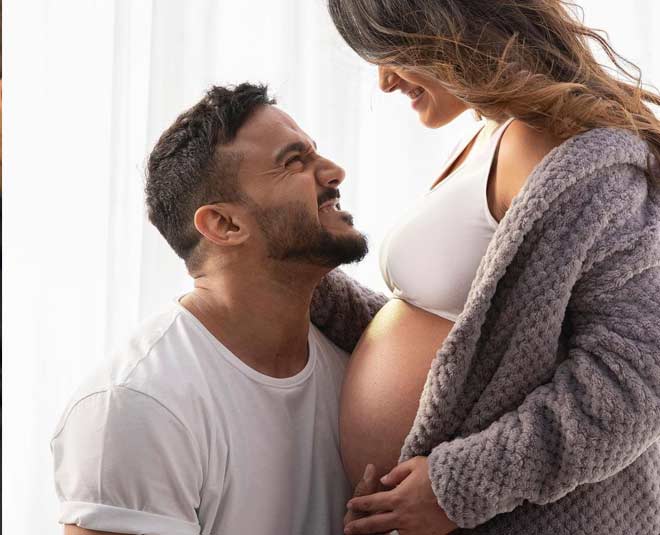 Anita Hassanandani and Rohit Reddy joined hands with Pampers for their #ItTakes2 campaign. The actor shared that it really takes 2 and talked about how her husband has been equally sharing the load with her. She said, "Things are fairly divided, I do diaper change through the day because I have long days, breastfeeding and during the night, whenever there is a diaper change, Rohit does it."
Pressure Of Getting Back To Work/Getting Fit
She shared that she wants to get back to fitness but for now there is no pressure, even about getting back to work. As of now, she shared that work is not her top priority. Anita Hassanandani shared that she will get back to work whenever she feels ready.
Don't Miss: Pregnancy Fashion: Anita Hassanandani's Maternity Maxi Dresses Are Fashion Goal For Every Expecting Mom
Advice To New Moms Or Moms To Be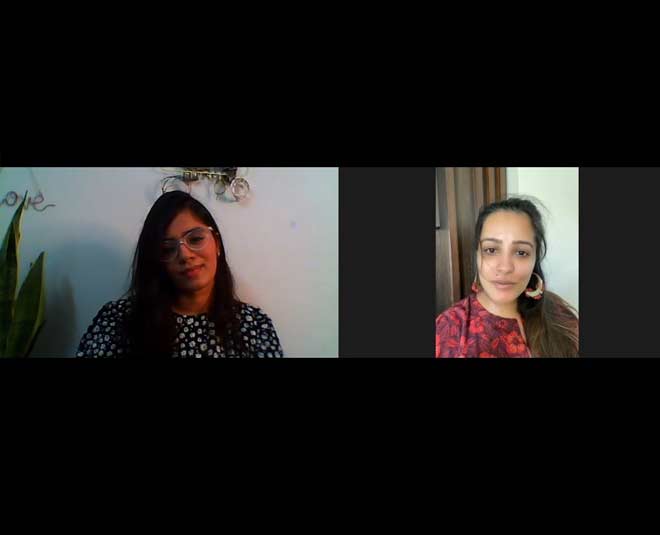 "Being a mother is amazing, it's beautiful. If you are in two minds if you should or shouldn't, trust me you should!." She shared that it is important for every woman to be happy through the phase, be it during pregnancy or after having the child.
Hope you enjoyed reading about this exclusive star session! You can watch the full session video on HerZindagi's YouTube channel. For more such stories, stay tuned!