The entire Kapoor Khaandan is known for sharing a very warm relationship with all their family members. However, like every relationship, there have been times when things haven't been smooth.
Anil Kapoor shares a beautiful bond with his brothers Sanjay Kapoor and Boney Kapoor. However, there was a time when things weren't okay between Anil Kapoor and Boney Kapoor.
What Went Wrong Between Anil Kapoor And Boney Kapoor?
Many don't know that there was a time when Anil Kapoor and Boney Kapoor got into a serious fight and the reason was Sridevi. This lesser-known fight happened on the sets of Mr. India. Do you know, late actress Sridevi was reportedly in a relationship with Mithun Chakravorty at that time.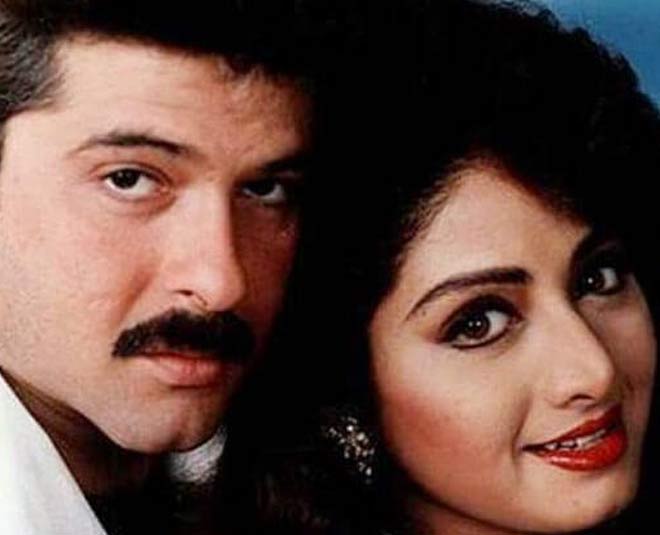 Boney Kapoor was then handling the production of the movie Mr. India and he wanted to cast Sridevi for the lead actress role. However, Sridevi refused to play the role. She later demanded Rs. 10 Lakh for her role. Boney Kapoor reportedly offered her Rs. 11 Lakh. Anil Kapoor got really upset with Boney Kapoor for investing such huge money for the movie.
Later, when Sridevi suffered from a financial crisis and had no money for her mother's treatment, Boney Kapoor helped her during the tough time. He took care of her mother's treatment. This didn't go well with Anil Kapoor and he burst at his brother on the sets of Mr. India.
Anil Kapoor left the sets of Mr. India back then and it was after the director Shekhar Kapoor convinced him that he came back. His only condition to join back the film was that he would take care of the production work of the movie.
Don't Miss: Did You Know These Facts About Sridevi?
Anil Kapoor's Bond With Sridevi
Later, things got all smooth between Boney Kapoor, Anil Kapoor, and Sridevi. After her demise, Anil Kapoor in an interview shared that he had immense respect for Sridevi. He used to touch her feet everytime they met. He also shared that the late actor felt awkward because of it and always asked him not to do so.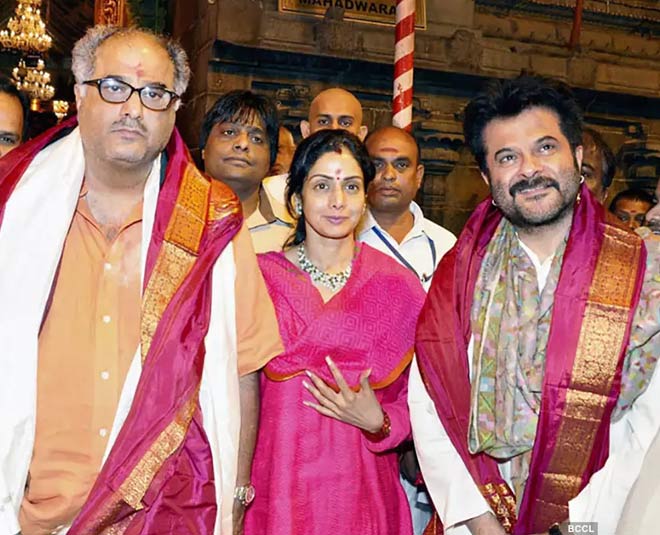 During an interview, he also shared about Sridevi's bond with his wife Sunita Kapoor. He said, "Sunita and Sridevi had a great bond. She really really misses her a lot. They would often speak to each other, Sunita looked up to Sridevi, a lot, a lot. As a matter of fact, the day Sri passed away, Sunita spoke to her twice. Of course, she misses her a lot. And I have worked with her, she was not only a great co-star. We have done some wonderful films together which will remain memorable. We shared a great friendship, she was a part of the family, she was a family member, she was a friend also".
Don't Miss: Arjun Kapoor Gives A Fitting Reply To A Troll Questioning His Relationship With Late Sridevi
For those who don't know, Boney Kapoor was married to Mona Shourie for 13 years before he got married to Sridevi. Sridevi and Boney Kapoor got married in the year 1996 while they were shooting for the movie Lamhe. However, Boney Kapoor had reportedly fallen for Sridevi way before that. In an interview, he had shared that he fell in love with her after watching her Tamil movie in 1970.
Do you know there were rumours that Sridevi once tied a rakhi to Boney Kapoor? This was because back then she was in a relationship with Mithun Chakravorty who felt insecure seeing their friendship.
For more such throwback stories, stay tuned!