It's been close to four decades since Anil Kapoor and Sunita Kapoor tied the knot. And yet, after all these years, the couple continues to shell out major couple goals and is considered as one of the most loved Bollywood couples. Whether the Kapoors are spotted flying out of the country with their three kids, or celebrating festivals with their closed ones—they never fail to receive lots of love from their millions of fans on social media. And despite their popularity, Anil Kapoor and Sunita Kapoor have always managed to keep their relationship private. Here's a look back at their love story.
How It All Began?
Few know it, but Anil Kapoor fell for Sunita on a prank call. During an interaction with Humans of Bombay, Anil Kapoor revealed that he fell in love with her voice when they talked for the first time. "A friend of mine gave Sunita my number to prank call me – that's when I first spoke to her and fell in love with her voice! A few weeks later, we met at a party and I was introduced to her...there was something about her that just attracted me."
Anil Kapoor further revealed that they bonded over his broken heart and he later started dating Sunita, who was a banker's daughter with a happening modelling career. "We started talking and became friends. We used to discuss this other girl I liked – you know if I like her or she likes me? And then suddenly, that girl vanished, leaving me heartbroken. So my friendship with Sunita became stronger because of a broken heart. Little did I know that Sunita was the one all along–we started dating organically. It's not like in the movies–I didn't ask her to be my girlfriend–we both just knew. She was from a liberal family–a banker's daughter with a modelling career", said Anil.
Don't Miss: Here Is Why Juhi Chawla Had Kept Her Marriage With Jay Mehta, A Secret!
Sunita's Only Condition Before Marriage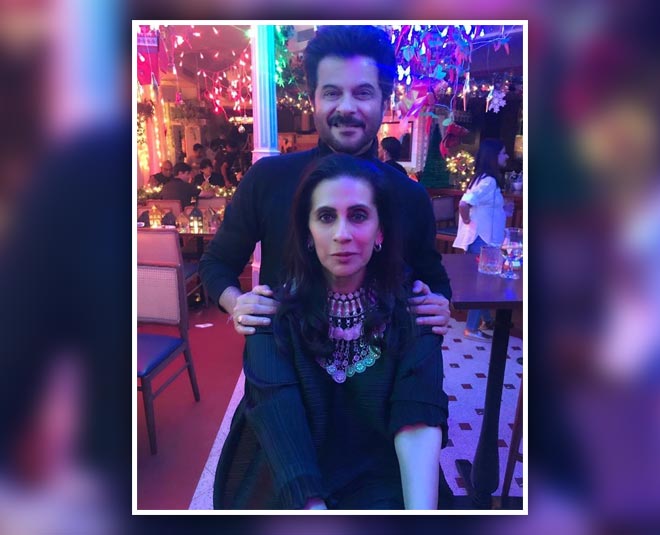 As it is said that 'pyaar hai toh sharte bhi hongi' and the same thing happened with Anil Kapoor too. The actor was aware that Sunita can't cook and she had made it clear from the beginning that she won't enter the kitchen and cook. So, Anil had an idea that he would have to be successful before he asks her to marry him. " I knew I needed to become something before asking her to marry me."
When He Asked Her Out For Marriage
This happened when he got his first breakthrough with the movie Meri Jung, which was a huge hit. With this, he knew he would be able to fulfill his wish and asked her to marry him the very next day! "So when I got my first break, 'Meri Jung' I thought, now house will come, the kitchen will come, help will come..I can get married! So I called Sunita & said, 'Let's get married tomorrow–it's tomorrow or never' & the next day, we were married!"
Sunita's Solo Honeymoon
After they got married, Anil Kapoor had to resume shooting and Sunita went all alone on honeymoon. " I went for shoot 3 days later & madam went abroad on our honeymoon..without me, " said the actor.
Lifetime Of Happiness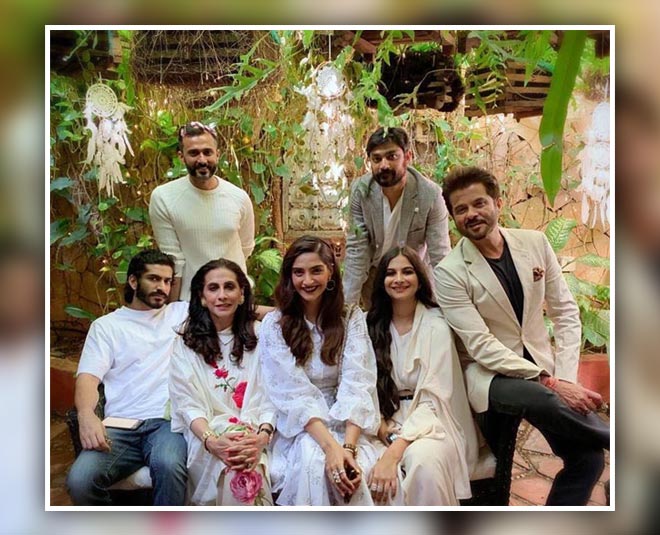 Sunita has always motivated and pushed Anil Kapoor to work hard. During the interaction, the actor revealed, "They don't make people like her anymore. She's the perfect mother, perfect wife...and the reason I wake up every morning, motivated. You know why? When I ask her, 'Arrey, yesterday only I gave you so much money' she says, 'Woh sab khatam ho gaya...it's all finished!' and I jump out of bed and run to work!"
Don't Miss: Can You Guess The Pocket Money Of Isha, Anant And Akash Ambani As Kids?
They Are Still Falling For Each Other
Anil Kapoor and Sunita are still madly in love with each other. The actor shared that they are still dating now. "I feel like we're finally dating now – our romantic walks and dinners have just begun!"
Aren't they match made in heaven? Tell us in the comments and stay tuned to HerZindagi for more such articles.