We often see several bizarre makeup trends or people, who go through major transformation by shedding weight on social media platforms. But, people are absolutely losing their minds after watching snaps of an ace fashion designer, Vera Wang, who is 70-year-old, but somehow manages to look like she is in her 20s.
The designer, who was also the editor of a leading fashion magazine, was born in the year 1949. This means he will soon be celebrating her 71st birthday.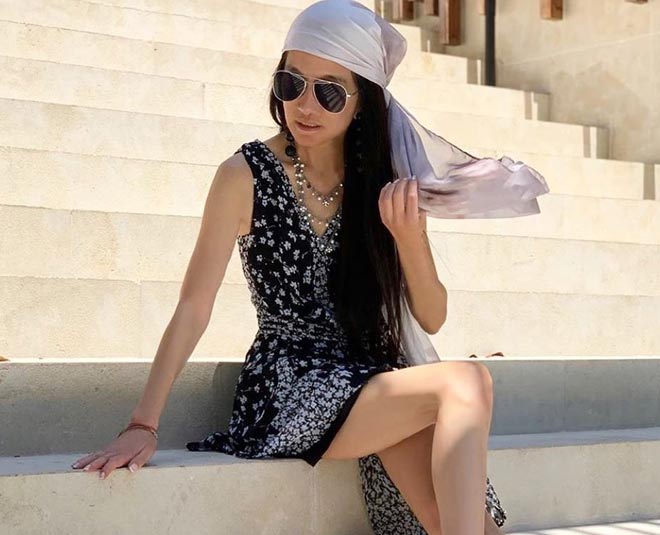 The chatter about her age began after she uploaded a few stunning snaps of herself, taking to Instagram. In the snaps, she can be seen posing donning beautiful dresses and sunglasses. While everyone on her post sang the praises of her style and beauty, Twitterati seemed confused if she is 17 or going to be 71.
One of the twitter users posted a few photos of the Chinese-American fashion designer and wrote alongside, "y'all out here talking about Paul Rudd and Jennifer Anniston not aging, this b***h Vera Wang is 70!!!! She is SLAYING like what?????"
Y'all out here talking about Paul Rudd and Jennifer Anniston not aging,,, this bitch Vera Wang is 70!!!! She is SLAYING like what????? pic.twitter.com/ydMQbt1E4g

— liam? (@liammichaelcarr) May 8, 2020
"You guys Vera Wang is 70! Look at her. Just wow. I only hope I can age as beautifully as her but i doubt it," wrote another netizen. There were a few memes also floating around comparing young people and Vera's body.
One among them said, "Vera Wang in her 70s vs me in my 20s." This was writer alongside a series of the photo that showed the designer sunbathing and a young girl dealing with a headache.
Vera Wang in her 70s vs me in my 20s pic.twitter.com/wrf3C0zALg

— negar (@negizzzle) May 17, 2020
Not only this, but the renowned bridal designer has also started a social media challenge called, #verawangchallenge. She has been posting her and young girl's photo, who is dressed exactly like her on her official social media handles. She is also writing motivational captions alongside.
On one of her posts she wrote, "#verawangchallenge — You rock it better than I ever could! Thank you for your style & creativity! XX V," whereas on another she said, "#verawangchallenge: Wow! Noutsi rocking my @cocacola look and truly making it her own. Fabulous!!! Photo: @takoactually."
Her fans and followers seem to be enjoying the challenge and loving Vera's look. "You have already won your own challenge. You are absolutely amazing looking!!! what is your secret??? Do tell... Please and thank you gorgeous," commented a follower on her post. Vera Wang revealed the secret of her youthful skin during an exclusive interview with one of the leading fashion magazines.
Don't Miss: From Intimate Weddings To Adapting New Trends, Here's How Couples Are Getting Married Amid COVID-19
"If you are lucky enough to be with a group of people you know so well and have travelled with so extensively, being restricted can bring so many positive and different nuances to the experience. All of them are extremely fit, which pushed me to 'work out' most days," said the ace designer.
Don't Miss: Mouni Roy's Net Worth: Do You Know How Much She Earns?
"But on another level, the fact we could speak about life, love, work, priorities, family, even fears made each day a new experience. Forcing ourselves to celebrate each life event from birthdays, anniversaries, holidays such as Easter, even births, and sadly, illnesses, helped me to see the need to treasure these milestones no matter what," concluded Vera.
Image Courtesy: Twitter, Instagram (verawanggang)