Try These Quick And Easy No-Cook Recipes This Summer
From street food like Bhel Puri to a dessert such as Strawberry Yoghurt, try these easy no-cook recipes without breaking a sweat!
As the hot spell of the summers is reaching to our doors, the last thing you'd want to do is to cook in the humid and sweltering kitchen environment. Not only this, but the price of the LPG cylinder has also increased by 50 Rs. again!
This gives us all the more reason to treat you with some mouth-watering recipes that will become your saviour when you are in no mood to cook. Yes, there's no need to turn on the stove, oven, or even the grill in order to prepare these delicious dishes. From snacks to light meals to desserts, we have listed all!
So, what are you waiting for? Read on!
Bhel Puri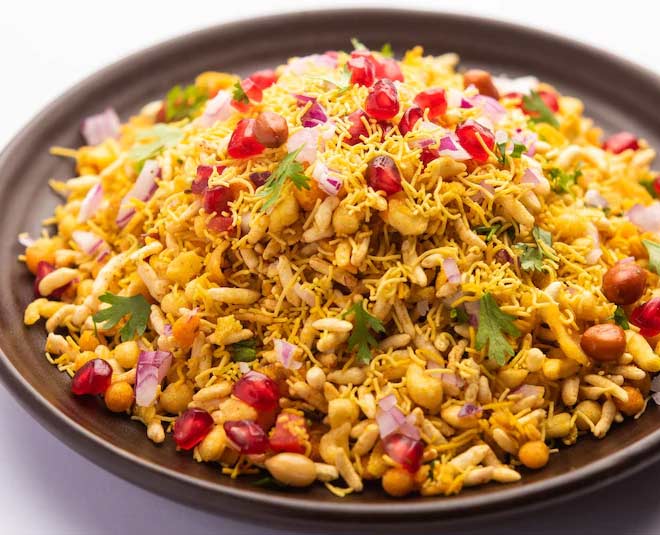 With this recipe, you can make Mumbai's special snack right at your home! We are talking about the popular street food - Bhel Puri.
This snack is usually made from puffed rice and sev which are tossed with onions, spices, chutneys, and our favourite papdi. It is not only a pocket-friendly snack but you can make this with ingredients that are easily available at your home. And without even turning on the flame of the stove!
Don't believe us, check out this recipe yourself!
Ingredients
2 cups of puffed rice
2 papdi (crushed)
3 tablespoons of sev
2 tablespoons of fried peanuts
2 tablespoons of pomegranate
1 small-sized tomato
1/2 onion
2 tablespoons of tamarind chutney
2 tablespoons of mint chutney
1 tablespoon of lemon juice
1/2 teaspoon of chaat masala
1/4 teaspoon of red chilli powder
Salt to taste
1 teaspoon of coriander (finely chopped)
Instructions
Start by taking a large mixing bowl and adding 2 cups of puffed rice (murmura) to it.
Then, finely chop half of an onion and a tomato.
After that, add the finely chopped onion and tomato to the puffed rice followed by adding 2 crushed papdi and fried peanuts to the bowl.
Combine all the ingredients well.
Then, add all the spices - 1/4 teaspoon of red chilli powder, 1/2 teaspoon of chaat masala, and salt as per your taste to the bowl.
Mix the ingredients and make sure the spices are combined well.
Next, add 2 tablespoons each of tamarind chutney and mint chutney.
Add 2 tablespoons of sev and combine well.
Then, add 1 teaspoon of lemon juice.
After mixing it well, add finely chopped fresh coriander leaves.
Serve your delicious Bhel Puri topped with crushed papdi, chopped onion, and coriander leaves. Enjoy!
Don't miss:Beat The Heat With These 7 Cooling Foods
Vegetable-Mayonnaise Cold Sandwich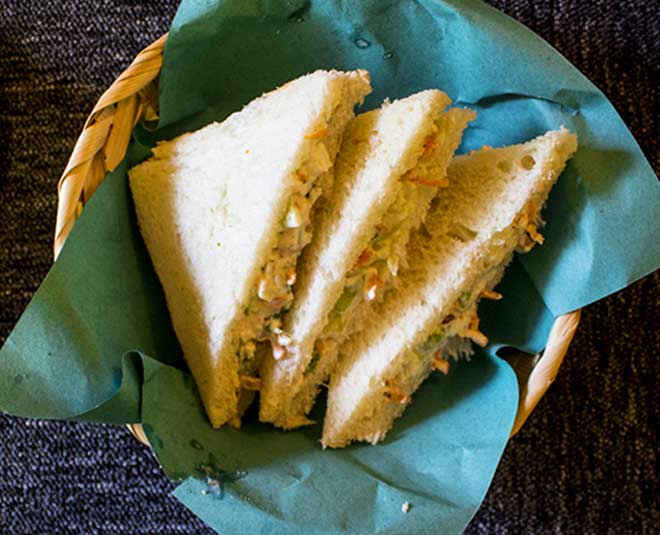 Image Courtesy: Boldsky.com
Sandwiches not only taste delicious but can also beat your hunger pangs. This cold sandwich can become your saviour in the times of low bank of ingredients at home and when you have no will to cook.
And you know what the best part is? You can add or subtract the ingredients as per your liking. So, pair up a beverage of your choice with this no-cook recipe like tea, coffee, soda, or juice, and enjoy this quick meal!
Ingredients
6 bread slices
5-6 tablespoons of mayonnaise
1/4 cup of carrot (shredded)
1/4 cup of cabbage (shredded)
1 small-sized capsicum
1 small-sized tomato
1/2 teaspoon of black pepper powder
Salt to taste
Instructions
First, finely chop a small-sized tomato and capsicum followed by shredding the carrot and cabbage.
Take a large mixing bowl and add the tomato, capsicum, carrot, and cabbage in required quantities.
Then, add 1/2 teaspoon of black pepper powder and salt as per your taste followed by adding the mayonnaise.
Combine all the ingredients well.
Now, take 6 slices of white bread and cut their brown edges. If you want a healthier option, you can use brown or multigrain bread.
Spread some butter to each bread slice.
Further, spread a spoonful of the vegetable and mayonnaise mixture on the bread slices.
After that, place one bread slice above the other and make three pairs like that, and then, cut them into a triangular shape.
Finally, enjoy your vegetable and mayonnaise cold sandwich with some tomato ketchup!
Don't miss:Stay High On Energy All Day In Summers By Sipping On All These Drinks
Strawberry Yoghurt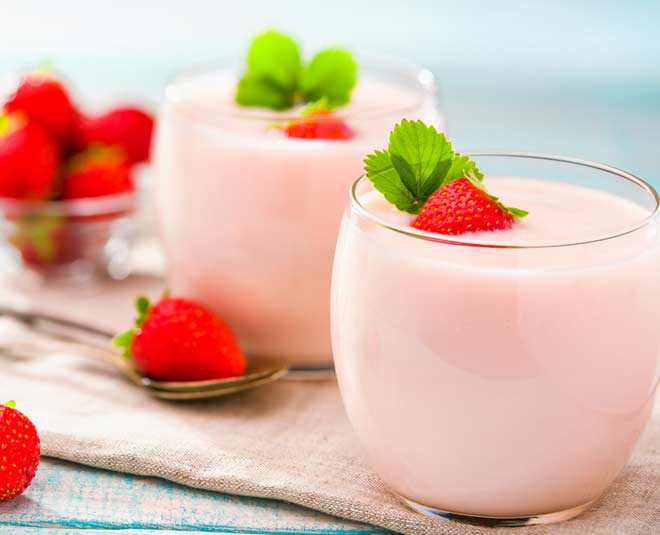 Now, it's time for a healthy and refreshing sweet treat that will help your body to cool down on a hot, summer day!
You can give an innovative twist to your plain and boring yoghurt by adding strawberries. This fruit has the ability to shine loud and clear yet working in sync with other flavours. Try this recipe and enjoy the fresh fruit during its annual season.
Trust us, your kids will love it!
Ingredients
1/2 cup of strawberries (mashed)
1.5 cups of curd (or 1 cup plain greek yogurt or hung curd)
2 teaspoons of sugar
Instructions
Take fresh strawberries and chop them. Then, mash the chopped pieces using a fork in a mixing bowl.
Now, add 1 cup of hung curd to the mixing bowl.
If you don't have hung curd, then you can use normal curd and drain the excess liquid from it by placing it in a muslin cloth over a large bowl for an hour. Then, discard the drained liquid and add the yoghurt to the mashed strawberries.
Combine both the ingredients well.
Next, add 2 teaspoons of sugar and mix well. You can adjust the quantity of sugar as per your liking.
After mixing the ingredients, place the dish in a refrigerator for at least 1-2 hours.
Voila! Your chilled strawberry yogurt is ready. Garnish it with finely chopped strawberry pieces and a fresh mint leaf.
Which of these recipes are you going to try? Do share your thoughts with us on our Facebook page. For more such stories, stay tuned to HerZindagi!