Curd or dahi is one of the most consumed dairy products in Indian kitchens. From having a bowl of it with hot parathas to preparing lip-smacking raita out of it, there are so many different ways we use curd or dahi on a daily basis.
However, what do you do with your leftover curd? There are days when you are left with a lot of curd and can't really figure out what to make out of it. Well, here are 3 quick and easy recipes that can be prepared using leftover dahi.
Make A Curd Dip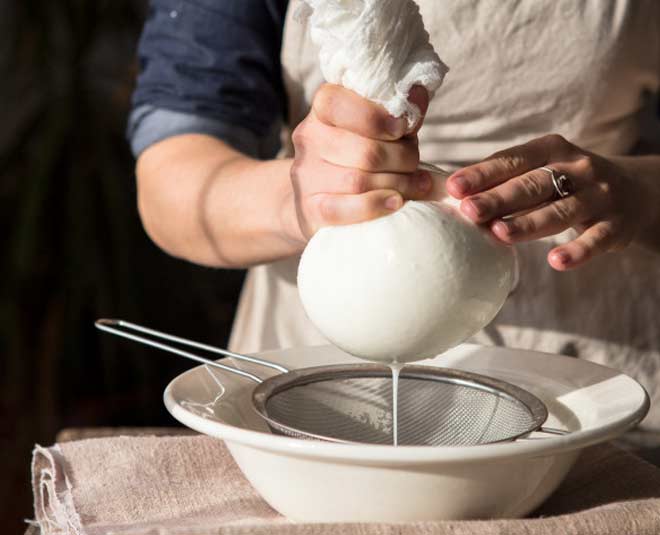 One of the most fun ways you can use your leftover dahi is by turning it into a dip. In a muslin cloth, add all the curd and hang it for a few hours till it pushes out all the water.
Transfer the hung curd to a bowl and stir. Add oregano seasoning and chilli flakes to it as per your taste and mix again. Also sprinkle some black pepper powder and mix again. Add some grated cheese to the bowl. Mix well.
You can add chopped onions and boiled corns to the dip to give it a little crunch. Serve this dip with fries, fritters or even chips.
Don't Miss: Health Alert! Never Have These Foods With Your Bowl Of Dahi
Prepare Homemade Idlis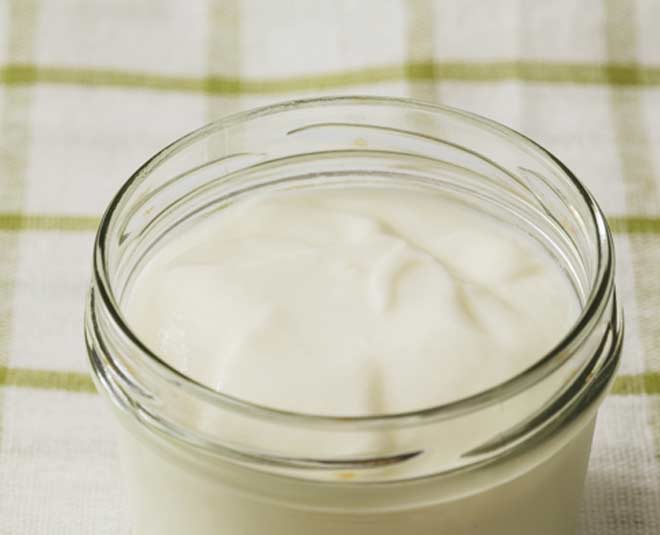 Who doesn't love idlis? Instead of getting some from the market, you can make them at home with a few ingredients.
Ingredients Required
3 Cup Semolina Or Sooji
1 Cup Leftover Dahi
1 Tsp Mustard Seeds
Handful Of Curry Leaves
Salt As Per Taste
1 Tsp Baking Soda Or Eno
2 Dry Red Chilli Peppers
Oil As Required
Directions
In a pan, add some oil and heat. Add dry red pepper, curry leaves, and mustard seeds. When they splutter, add semolina and saute on low flame. Take off heat and cool.
Add leftover curd to the semolina mix to make a batter. Let it rest for 30 minutes.
Next add baking soda or eno to the mix and mix well.
Transfer the idli to a steamer or you can also keep it in small bowls and place for steaming on a cooker.
Keep checking in between if they are cooked well and transfer to a plate. Serve with chutney or sambar.
Turn It Into A Kadhi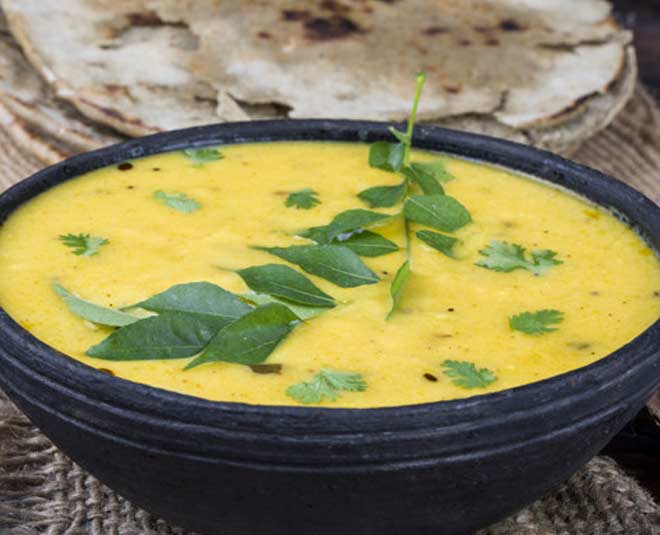 Another delicious dish to prepare using leftover dahi is kadhi. It is one of the most loved Indian dishes and the recipe is incomplete without curd.
Ingredients Required
5 Tbsp Besan
½ Tsp Turmeric
1 Tsp Kashmiri Red Chilli Powder
¼ Tsp Ajwain
½ Tbsp Ginger Garlic Paste
1 Tsp Salt
1 Cup Curd
5 Cup Water
2 Tbsp Oil
½ Tsp Methi
1 Tsp Cumin
½ Tsp Pepper
1 Tsp Coriander Seeds
1 Dry Red Chilli
Pinch Of Hing
1 Onion
1 Chilli
Directions
In a big bowl, add besan, turmeric, red chilli powder, ginger garlic paste, ajwain, salt as per taste and curd. Mix well to make a smooth paste.
Add water to the bowl and mix well.
In a kadhai, add some oil, cumin seeds, pepper, coriander seeds, dry chilli, and hing.
When they splutter, add onion and slit green chilli to it.
Next, add the besan mixture and stir well.
Keep the kadhai half covered for 30 minutes.
Add water if required.
Kadhi is ready! You can make onion pakoras separately and add them to the kadhi.
We hope these tips help you use your leftover dahi well. For more such interesting cooking tips and recipes, stay tuned!