Methi or Fenugreek is used in a lot of Indian houoseholds in different forms. While some consume it in the form of a sabzi, many consume it in the form of seeds. Fenugreek seeds are considered really healthy for your body. It adds great flavour to your dishes and gives great benefits to your overall health, skin and hair. Here are some benefits of eating fenugreek seeds: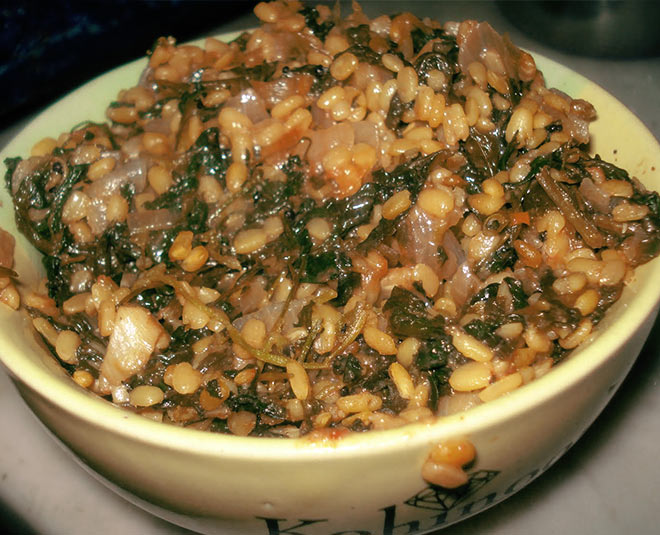 Fenugreek seeds help in reducing signs of aging like wrinkles and fine lines.
Consuming these seeds regularly helps you moisturize and nourish your skin well.
Fenugreek is very good for your hair and it makes your hair stronger from the roots.
A research suggests that fenugreek seeds help to lower the cholesterol level of the body.
Fenugreek seeds improve the metabolic rate of your body and help you lose weight quickly.
Dandruff is a common hair problem in winters and eating fenugreek seeds helps you deal with it.
People suffering from diabetes are recommended fenugreek seeds for consumption.
Fenugreek seeds are great for your cardiovascular health.
Studies say that fenugreek seeds help in reducing the pain of menstrual cramps.
Some studies also suggest that the oil extracted from fenugreek seeds helps fighting cancer.
Now that you know some amazing benefits of fenugreek seeds, here is an easy recipe that you can prepare: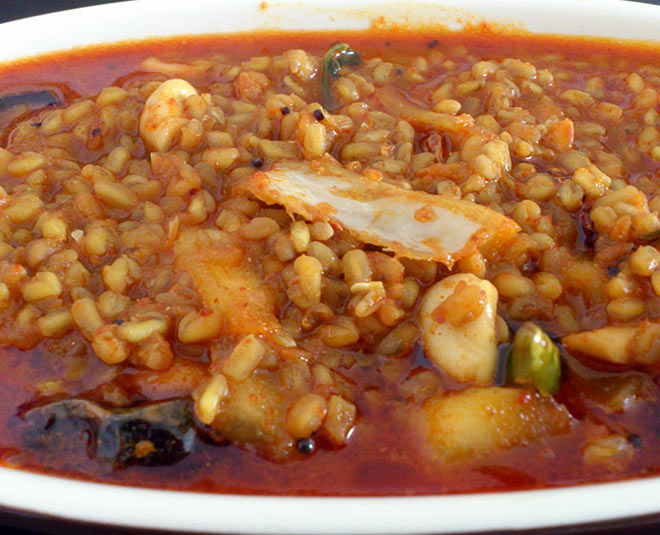 Ingredients:
Fenugreek seeds - ¼ cup (soaked for 2 hours)
Mustard oil - 2 to 3 tablespoons
Raisin - 10 to 12
Asafoetida - 2 pinches
Turmeric powder - ¼ teaspoon
Coriander Powder - 1 Tablespoon
Fennel Powder - 1 Tbsp
Cumin powder - ½ teaspoon
Amchoor Powder - ½ teaspoon
Red chili powder - ½ teaspoon
Salt - as per taste
Directions:
In a pan, add oil and all spices, asafoetida, cumin powder, coriander powder, fennel powder and turmeric powder. Now sauté a little. Mash the fenugreek seeds well into a thick paste and then add it to the pan. Then add salt, amchoor powder and red chili powder in it. Mix all well. Now add some water around 1/2 cup. Add raisins and cover the sabzi for a few minutes. After 5 minutes, remove the lid mix well. Cover the vegetable again and let it cook on low flame for 5 minutes. Your healthy fenugreek seeds dish is ready. Your kids may not have it raw so it is best to serve them in the form of this sabzi. You can serve it with rice, chapattis or parathas.