Your diet plays a key role in weight loss. You need to eat right to get in shape. Do you know you can lose weight by eating raita? Prepared using curd, cumin seeds, black salt and veggies, raita is loved by everyone. While it is available in a wide variety all over India, it is best to consume the variant that is healthy for us. You may not know but consuming raita can help you lose weight. Yes, if you want to lose weight, you can eat your favourite raita. Boondi raita is very popular all across the country but this one can make you put on weight. Go for healthier raitas. Here are some raita recipes that will help you lose weight:
Lauki Raita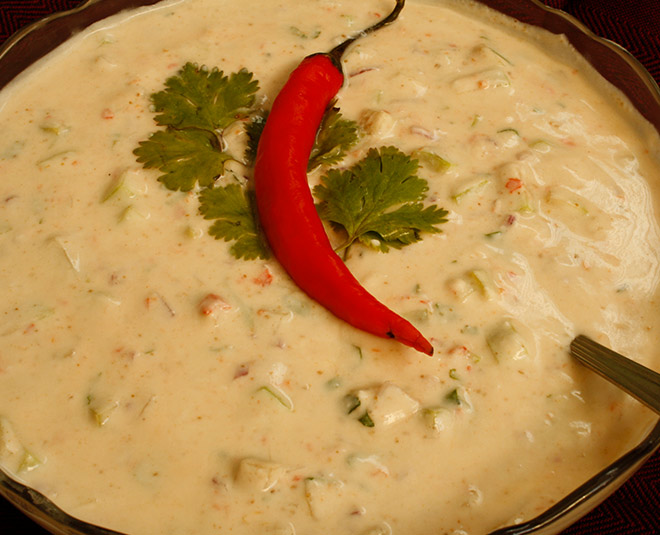 Lauki or bottle gourd is a great veggie for weight loss. It is often listed among diet charts given by dieticians for its health and weight loss benefits. Lauki is low in calories and high in fibre content which makes it a great vegetable for consumption. It helps you have a better digestion and also makes you lose weight. Here is a quick recipe:
Ingredients:
250 grams Bottle gourd
3 cups Curd
Salt to taste
1/2 teaspoon Red chilli powder
1/2 teaspoon Cumin seeds
Directions:
First, peel and grate lauki. Boil it with some salt for five minutes. Now drain out water and keep the lauki aside. Meanwhile, whisk the curd, add salt and red chilli powder. Sprinkle cumin seeds. Serve.
Cucumber Raita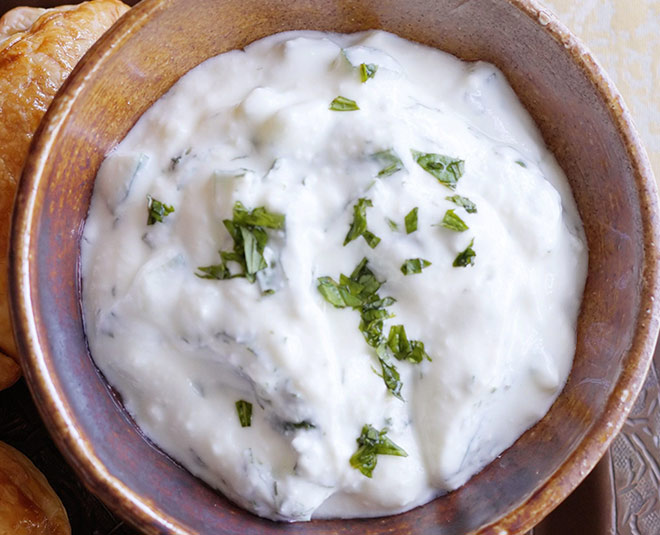 Cucumber is a great veggie for you if you are trying to lose weight. It has detoxifying and hydrating properties which are great for your body. It is zero in fat and really low in calories which helps you in losing weight. It is a quick raita to prepare. All you need to do is grate cucumber and add it to your whisked dahi or curd. Add salt and pepper and your raita is ready!
Jeera Raita
Not many know but jeera or cumin helps in weight loss. Jeera is said to have thymol compound whikch stimulates the enzymes and promotes the secretion of digestive juices in the body. It helps in losing weight. Jeera raita is a great dish for you, it is delicious and also helps you lose weight. Here is an easy way to make it.
READ MORE: Jeera Water Has A Lot Of Benefits Other Than Making You Lose Weight
Ingredients:
1 cup curd
1 tbsp cumin seeds
½ grated cucumber
1 cubed tomato
½ diced onion
½ tsp salt
1 tsp chilli powder
1 tsp garam masala
Coriander to garnish
Directions:
In a non-stick pan, add cumin seeds and roast. Take off flame and grind. In a bowl, add curd, chopped tomatoes, cucumber, onion, salt and cumin. Mix well together. Sprinkle chilli powder and garam masala. Now garnish with some coriander.