With cooking becoming a major stress buster and time utiliser amid the lockdown last year, many kids as well had come on board to make something. But cooking with kids has to be under parental guidance with many precautions. It is an activity which even the kids enjoy when all the members in the house do it together. If your child wants to try something then here are a few recipes which can easily be tried at home with your help. They are summer-appropriate and do not involve the stove as such.
Frozen Yogurt Fruit Bites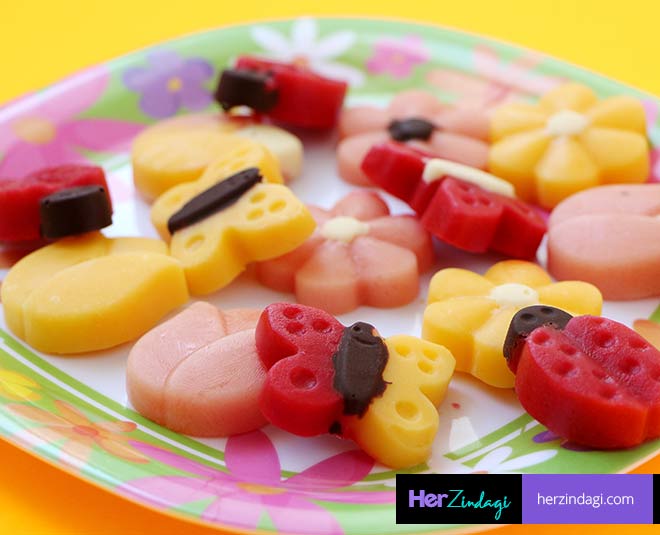 This is an egg-free, gluten-free and nut-free recipe.
Ingredients
150 Gms Whole Milk Vanilla Greek Yogurt
1/3 Cup Fresh Berries
Method
Take a bowl and mash the berries and yogurt but do not make it very smooth.
Take the silicone molds and fill them with the batter with a spoon or spatula.
Try getting rid of any air bubbles.
Now place the molds in the freezer and let them be for 6 hours.
Your pops are ready!
Strawberry & Marshmallow Skewers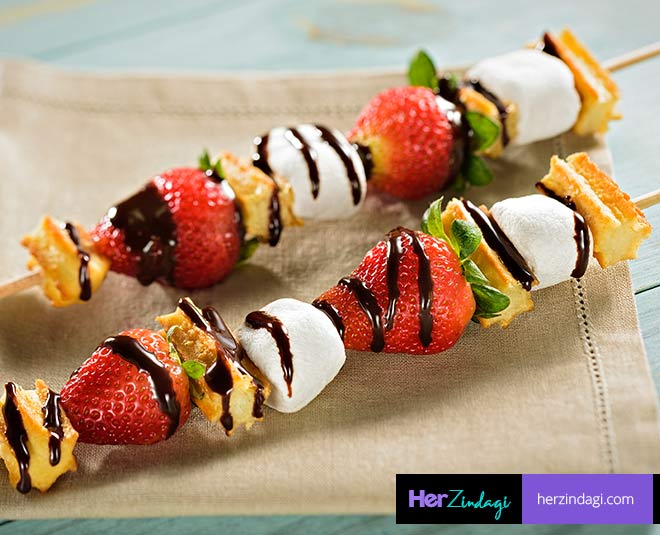 This dish is egg free.
Ingredients
A Few Strawberries
Some marshmallows
Cinnamon Churros Cut Into Small Pieces
Chocolate Syrup
Method
Clean the berries and semi roast the marshmallows.
Take a skewer stick and arrange them with the churros like in the picture above
Drizzle some chocolate syrup and serve chilled.
Don't Miss: Treat Your Kids With Delicious Chocolate Cakesicles This Weekend
Nacho Scoopers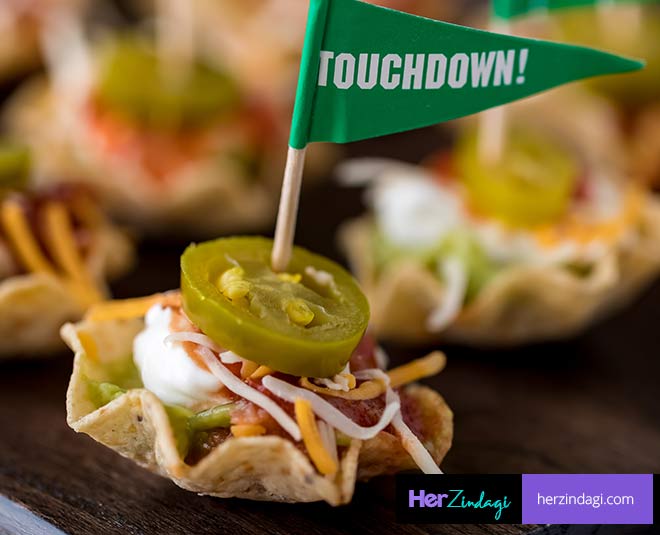 Ingredients
Pack Of Nachos
Baked Beans
Guacamole
1/2 Cup Sour Cream
A Cup Of Halved Cherry Tomatoes
Method
Arrange the tortilla chips on a platter.
Layer all the ingredients on them as you like it and top off with a leaf of coriander.
Serve fresh
Don't Miss: This Holi, These Nachos Recipes For Kids Will Be A Hit!
Whole Wheat Pizza Bagels
Ingredients
1 Cup Tomato Sauce
1/2 Tsp Garlic Powder
1/2 Tsp Italian Herbs
6 Mini Atta Bagels
3/4 Cup Shredded Mozzarella Cheese
Method
Preheat your oven and meanwhile take a bowl and mix in the sauce and herbs.
On a cookie sheet, place the bagels and coat each with the sauce, and sprinkle some cheese on all.
Bake for 10 minutes and then let them cool down a bit before serving.
Stay tuned to HerZindagi for more such fun activities to do with kids.