Learn How To Make The Perfect Jalebi At Home
If you want to prepare jalebi at home, then here is the right way.
When it comes to sweets in India, the first thing that comes to mind is Jalebi. It is totally understandable as jalebi is one of the most delicious sweets. However, you can't enjoy jalebi if it isn't made properly.
It is necessary to make jalebi in the proper way in order to make it delicious. If you are planning to make the sweet dish at home and want to make it perfectly, then you are at the right place. Read on to know about some of the amazing tips and tricks to prepare jalebi.
How To Prepare Batter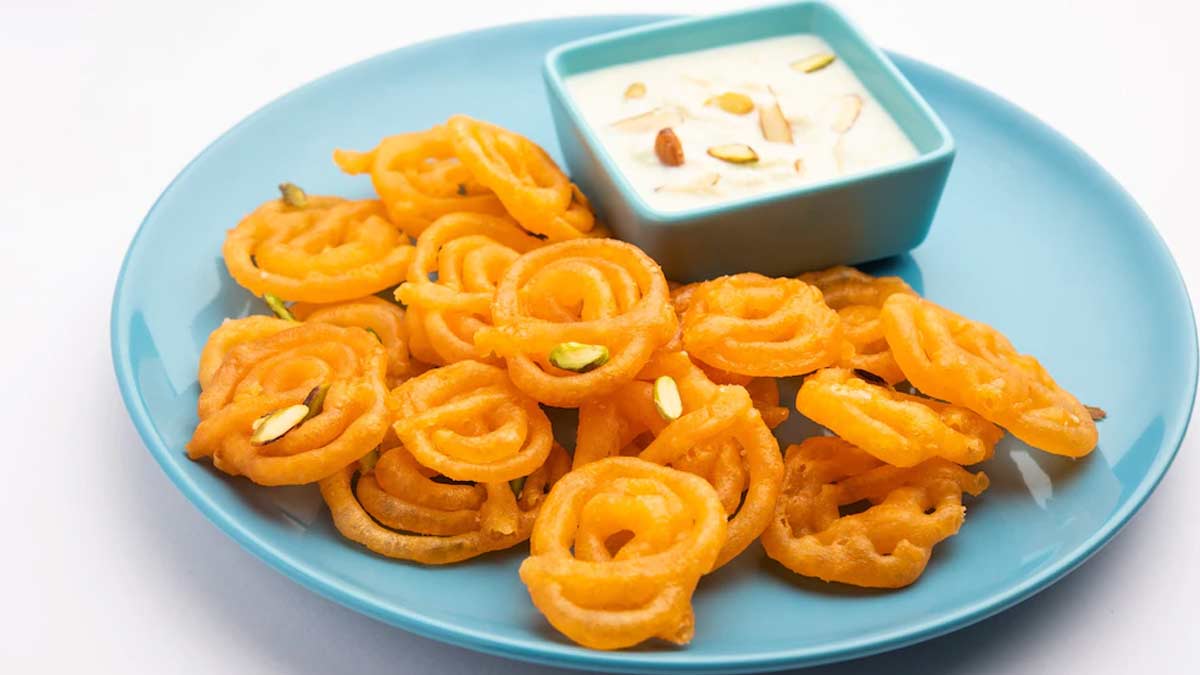 The most important thing while making jalebi is to prepare the batter. Therefore, whenever you prepare the batter you have to be very careful. You need to make sure that the batter is not too thin otherwise the thin batter gets spread in the pan, thus spoiling your jalebi.
If you are making semolina jalebi, then after mixing semolina and curd, you should keep it covered for at least 15 minutes. When you keep it covered for some time, then the curd will mix well with semolina. Thus, your jalebi will be nice and crispy.
If you feel that the batter has become too thick due to semolina, then you can add a little more curd to it.
Grandma's Kitchen Tricks
To make a delicious jalebi, mix semolina and refined flour well in a vessel. Then, add curd to it and mix well. Add water and curd to the mixture as required and prepare the batter. Even if you are making maida (all purpose flour) jalebi, then it is also a good idea to add some semolina to the batter. This is because if you add semolina to your jalebi, then your jalebi will be crispy.
To make jalebi, the cone should be a little thin. This is because if your cone is thick, then the jalebi made from it remains raw and doesn't become crispy.
While frying jalebi in a pan, the flame of the gas should always be kept medium. If you keep the flame high, then the jalebis will start burning and will remain raw from inside.
Once the oil is hot, you quickly drop the jalebi batter into the oil in the right shape. If you take time, then the shape might be distorted.
Don't Miss:Prepare This Easy Recipe Of Chocolate Coconut Shake At Home
Don't Make These Mistakes
Never make jalebi immediately after preparing the batter. After you mix the batter properly, then keep covered for at least 20 minutes.
The sugar syrup in which you will dip the jalebi should not be too thick. Once you prepare the syrup, put it between your thumb and index finger, if it makes one thin wire like structure, then it is perfect. Therefore, do not cook it for too long or for a short time.
If the sugar syrup doesn't reach one-string consistency, then the fried jalebi absorbs too much sugar syrup, thus it will break. If you cook it for too much time, then the syrup will crystallise on the jalebi. Therefore, the jalebi will be juicy.
Do not leave the jalebi in the syrup for a long time. Dip it in the syrup for just 2 minutes. If you keep the jalebis immersed in the syrup for too long, then they will become soft.
Special Ingredients
You can add some special ingredients to your jalebi in order to enhance its taste. Whenever you make some jalebi, garnish it with some saffron threads. This will instantly enhance the taste of jalebi.
If you add a pinch of cardamom powder while making syrup with it, then the taste of the sugar syrup as well as jalebi will be enhanced.
Don't Miss:Enjoy These Cold Soups On Hot Summer Days
How To Make Jalebi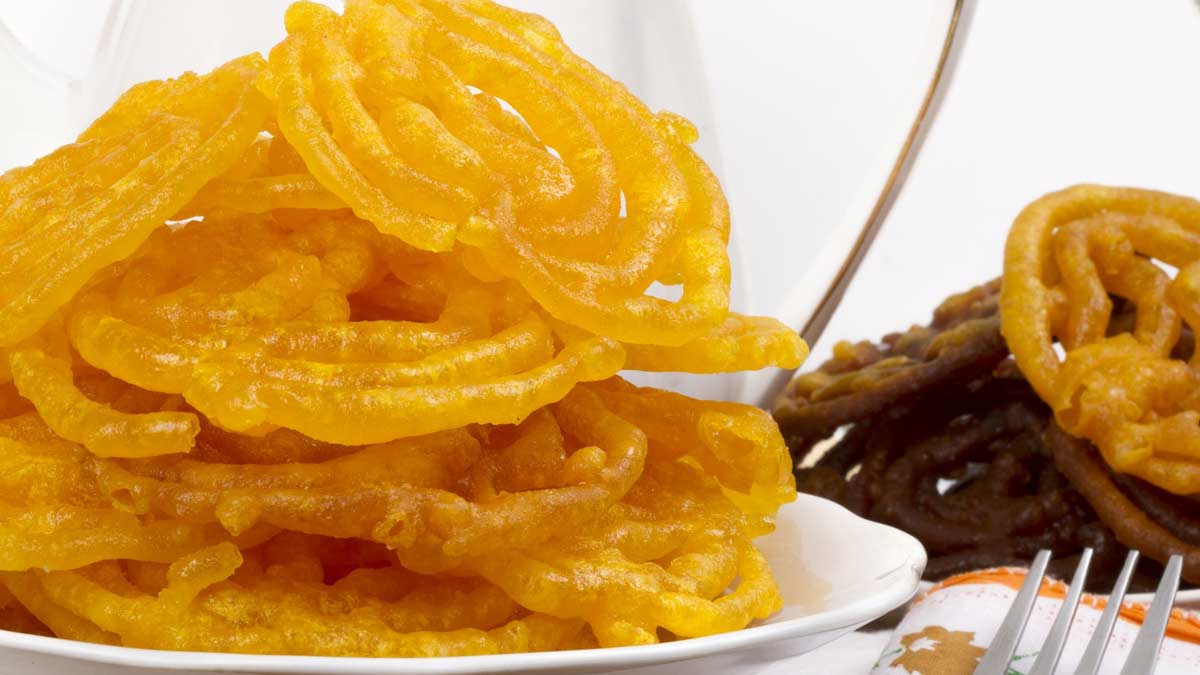 Ingredients
Maida (All Purpose Flour) – 1 Cup
Semolina – ½ Cup
Curd – 1 ½ Cups
Baking Soda – ¼ Tsp
Water As Required
Oil Or Ghee
Saffron Thread – 8 to 1- threads
Cardamom Powder – ½ Tsp
Jalebi Cone – 1
Sugar – 1 ½ Cups
Method
Add flour, semolina and curd in a bowl. Mix well to make a paste.
Keep the prepared paste covered for at least 15 to 20 minutes.
After 20 minutes, heat some oil in a pan.
Fill the jalebi batter in the cone and pour it into the pan by giving the shape of jalebis.
Slow down the flame of the gas and cook the jalebi till it turns golden.
On the other side of the gas, prepare sugar syrup by adding water and sugar. Also, add some cardamom powder to it.
When the jalebi becomes golden, take it out from the pan and put it in hot syrup for one or two minutes. Then, take it out.
Your jalebis are now ready. Serve them hot with rabri.
For more such stories, stay tuned to HerZindagi!