Cardamom or elaichi is one of the most used spices in Indian kitchens. We usually add it to our tea for that amazing fragrance and flavour. These green pods are packed with essentials vitamins and minerals which are not just great for our health but skin too. Green cardamom can treat a lot of your skin problems like acne, dead skin, dullness among others. Let's first quickly take you through some amazing benefits of using cardamom for the skin.
Benefits Of Cardamom For Your Skin
Improves Skin Complexion
Cardamom has essential oils that can remove pigmentation from your skin and make your skin look cleaner and fairer. It can be used in the form of an essential or in the form of a face pack.
Gives Your Skin Therapeutic Benefits
Cardamom has antiseptic and anti-inflammatory properties that can calm your skin and soothe any irritation. Facial oils or washes prepared using cardamom give your skin a very nice feel and this is one reason why cardamom is commonly a part of aromatherapy products.
Treats Skin Allergies
Elaichi or green cardamom has antibacterial properties that fight all the skin allergies and further make your skin clear and smooth.
Gives Your Skin A Natural Glow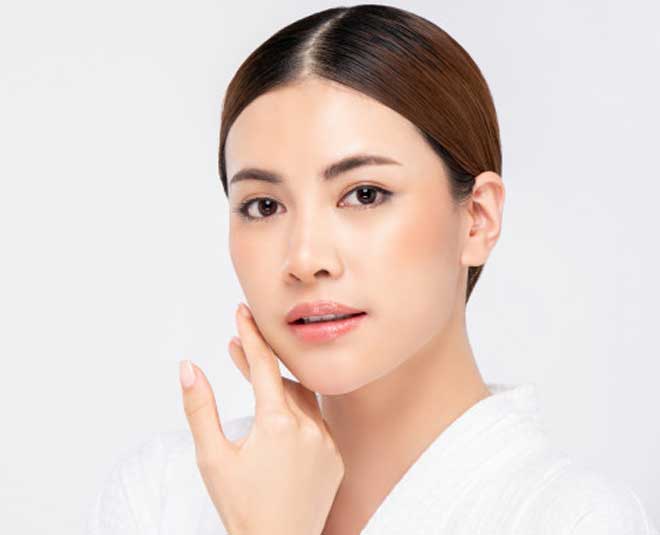 You can achieve a beautiful natural glow on your face when there is good blood circulation. Cardamom has vitamin C which works as an antioxidant and improves the blood circulation on your skin. This further makes your skin glow naturally.
Don't Miss: Here Is How You Can Do Aloe Vera Facial At Home Using Ingredients Available At Home
Making Cardamom A Part Of Your Skincare Routine
For Glowing Skin
This cardamom face pack for glowing skin requires just two ingredients. In a bowl, add 1 tsp of cardamom oil and 1 tsp of honey, mix well to make a paste, and apply all over your face and neck. Keep for a few minutes and then wash. This pack will impart a natural glow to your face and also improve your skin complexion.
For Dull Looking Skin
Has your skin started to look dull and tired? If yes, then try a cardamom scrub. In a bowl, add some oatmeal, rose water, and cardamom water. Mix well to make the scrub. Apply this all over your face. Gently massage your face in a circular motion. This scrub instantly gives you a natural glow.
For Skin Cleansing
It is best to use natural face cleansers rather than relying on chemical loaded face soaps and face washes that harm your skin in the long run. Preparing a face cleanser using milk and cardamom is really easy. In a bowl, mix some milk with cardamom powder. Mix the two ingredients well and then with a cotton ball, use it to cleanse your face and neck. Keep it for a few minutes and then wash with lukewarm water. You can use it once or twice a week.
Don't Miss: DIY Coffee Face Masks For Glowing, Toned And Clean Skin
For Anti-Ageing
Cardamom is packed with antioxidants that fight free radicals in the skin. These free radicals damage the skin and make it look old. Using cardamom oil is an effective way of treating ageing signs like wrinkles and fine lines. Massaging your face with cardamom oil can be highly beneficial.
Though cardamom is a natural ingredient, it is always best to do a patch test on your hand before applying any such homemade pack directly on your face. Do try it and share the results with us. For more such beauty stories, stay tuned!