If you keep thinking of what snacks to prepare at evenings when your kids get hunger pangs or when you need to prepare something special for your guests, this article is for you. Snacks are great munchies in between the meals and they are delicious. If you are always running late, wondering what to prepare then we have some easy and quick to prepare recipes for you. These snacks can be enjoyed anytime of the day and are really easy to prepare using easily available ingredients. Here are healthy and delicious snack recipes for you:
Corn Chat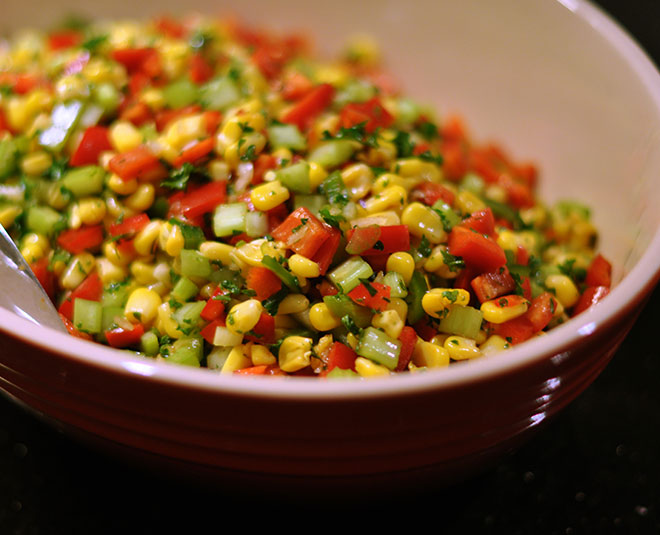 Corns are delicious and healthy too. This time, prepare them in the form of a chat. This healthy snack can be prepared quickly.
Ingredients:
2 cups boiled corn
1/2 cup chopped onions
1/2 cup diced boiled potatoes
1/4 cup sev
2 Tbsp chopped coriander
Lemon juice to taste
1 tsp chilli powder
2 Tbsp mint chutney
1 tsp salt
Directions:
In a bowl, add corn, onions, potatoes, coriander, lemon juice, and chutney. Mix well. Transfer to serving bowl. Garnish sev and coriander. Serve.
Bread Poha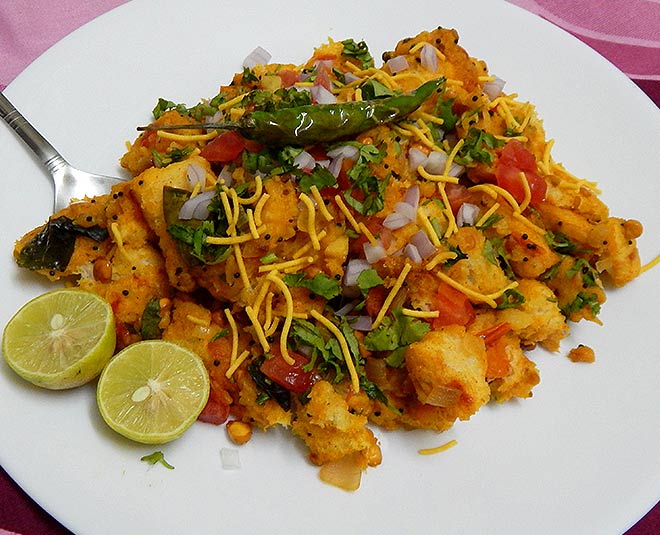 Poha is a great breakfast dish but you can prepare it using this recipe for a new twist.
Ingredients:
4 chopped bread slices
2 Tbsp Oil
1/8 tsp Hing
1 tsp Mustard seeds
5-6 Curry leaves
1 Cup boiled peas
1/2 cup roasted peanuts
1 tsp Turmeric powder
Salt to taste
2 Green chillies
1 Tbsp Lemon juice
1/2 Cups Coriander leaves
Directions:
In a pan, add some oil. Sprinkle hing. Add mustard seeds, chillies and curry leaves. Cook and then add peas, peanuts. Now add salt and turmeric. Next, add chopped bread pieces, green chillies, lemon juice and coriander leaves. Garnish with coriander. Serve.
READ MORE: All You Need Are These Two Easy And Quick To Prepare Barfi Recipes To Satisfy Your Sweet Cravings!
Vegetable Pakoda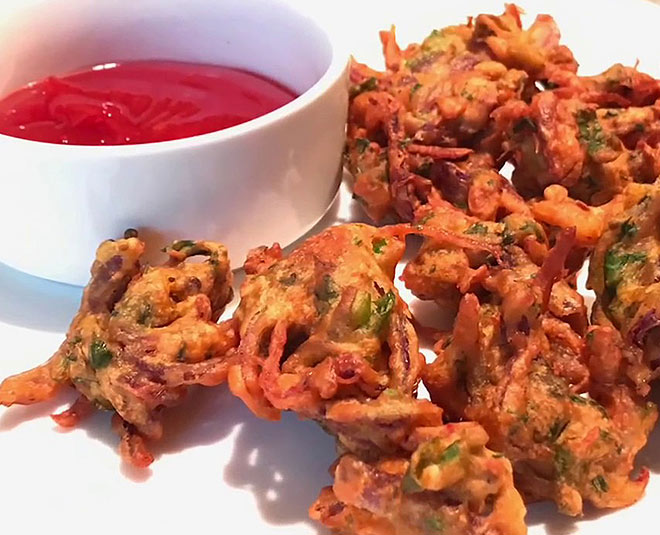 There is nothing like crispy and hot pakodas. Prepare a healthier version of them by adding vegetables.
Ingredients:
½ cup carrot
½ cup boiled diced potatoes
½ cup chopped onions
½ cup chopped capsicum
120 gram besan
20 gram corn flour
Mint chutney
Oil to cook
Chat masala to taste
Directions:
In a besan batter, add mix all the vegetables. Heat the oil and deep fry pakoras. Take out on oil absorbing paper. Sprinkle chat masala and serve with chutney.
Chilli Paneer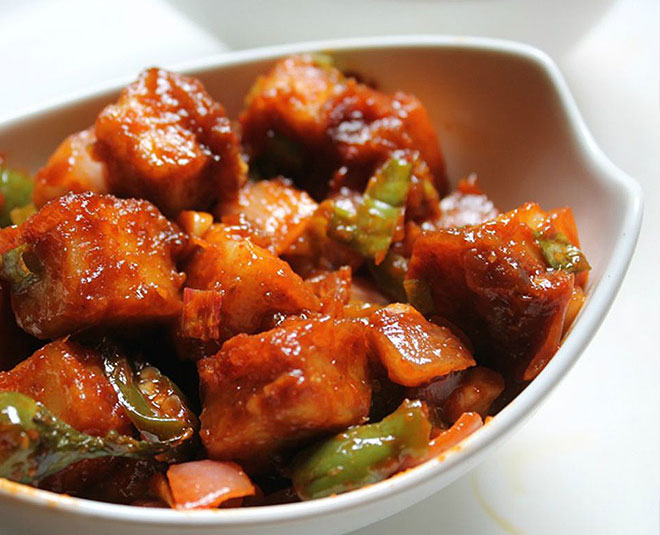 Chilli paneer is one of the most loved snacks! Now you can prepare restaurant style chilli paneer at home with this easy recipe.
Ingredients:
15 cubes paneer
1 sliced onion
1 diced capsicum
1 diced red Capsicum
6 Tbsp cornflour
3 Tbsp maida
Black pepper taste
Salt to taste
1/2 Cup Water
1 Tbsp Oil
1 Tbsp chopped garlic
1 Tbsp chopped ginger
2 green chillies
1/2 tsp red chilli sauce
1 tsp soya sauce
1/2 tsp vinegar
Directions:
In a bowl, add paneer cubes, cornflour, maida, black pepper, and salt. Add some water and mix. In a pan, fry marinated paneer and cook until golden brown. In another pan, add garlic and ginger. Add green chillies, onion, green capsicum, and red capsicum. Next add paneer, chilli sauce, vinegar and soya sauce. Saute and serve.