Inspiration doesn't come when someone or something is born to break the path or set fire. Inspiration comes when someone works with sheer dedication, determination, and will to conquer everything that one has ever dreamed of. We are born through the same process and have the same capabilities as infants what makes us all different individuals are the blueprints that we leave behind us.
While we grow up we have the choice to make or break things in the process of building our lives and each step we take, each decision we take impacts the days of the future. Therefore one must understand that people are not born great, they become great with their hard work.
Talking about one such person who challenged all the odds in life and worked so hard to achieve her dreams that her life and journey is now a dream for many, is Shobana Chandrakumar Pillai, let us take a look at her story.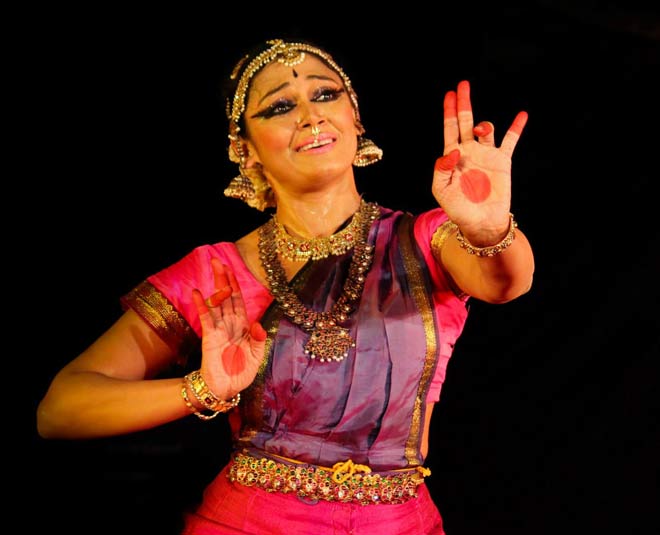 Shobana Chadrakumar Pillai is an Indian film actress and Bharatnatyam dancer. Shobana has won two National Awards for performance in Malayalam film Manichitrathazhu (1993), the Kerala State film Award, and the Padma Shri for her immense contribution to the field of arts and culture.
Shobana was born in 1970 and she started acting right from her childhood. She first appeared in Amar Prem and later a film by director Balachandra Menon as an adult. She also learned Bharatnatyam at Chennai's Chidambaram Academy under Chitra Visweswaran.
Shobana has been a terrific dancer since then. She was also great at acting and didi Tamil, Malayalam, Hindi, and English Movies. Some of her finest works include Rudraveena (1988), Meleparambil Aanveedu, Kanamarayathu, Ithiri Poove Chuvanna Poove, Yathra, Rangam (1985), Anantaram, Vrutham (1987), Idhu Namma Aalu (1988), Siva (1989), Innale (1990), Thalapathi (1991), Manichitrathazhu (1993), Thenmavin Kombath (1994), Minnaram(1994), Dance like a Man (2003), Mampazhakkalam (2004) and Makalkku (2005). From Aviduthe Pole Ivideyum to Upaharam and many other films. She worked very hard and did 16 movies in a year after which she received the National Award.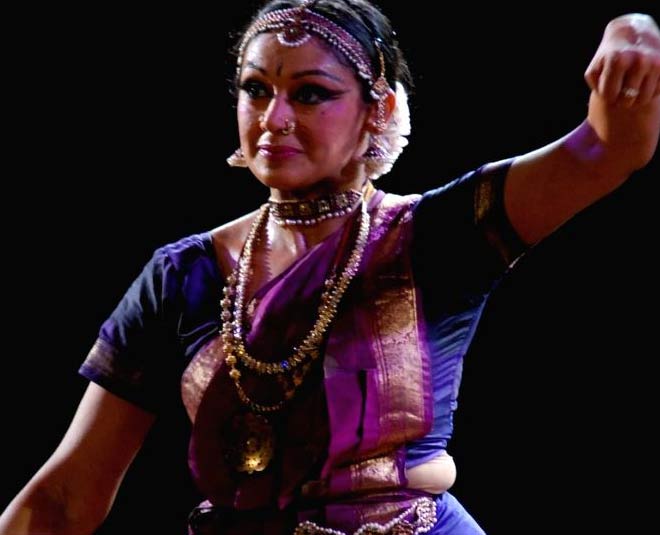 In 1989 Shobana opens her own dance academy, Kalioinya, as she wanted to impact her knowledge to her students. The institution got registered in 1992. She then travelled the world to showcase her talent and collaborate with other legendary artists such as Zakir Hussain, Vikku Vinayakam, Mandolin Srinivas. Shobana has performed across the world in the different cities of the United State, Europe(Travel to Europe in low budget), East Asia, and Australia.
Not only that, but the talented and hard-working actress recently made it to the news again because of her very popular reel videos where she teaches Bharatnatyam. Although using Instagram was a tough task for the 50-year-old but her love for her art was her driving force to start something interesting.
Don't miss: From A Lawyer To A Model, Here's Nidhi Sunil's Journey To Becoming L'oreal 's Ambassador
"Being stuck inside the house brought a sense of weirdness. The silence was one thing that I wanted and when it actually happened, I felt terrified. As my institute shut, the course went online almost immediately. I felt good about being in touch with my students online, so I thought I could create videos to reach out to people who are interested in my dance," the actress told The Hindustan Times.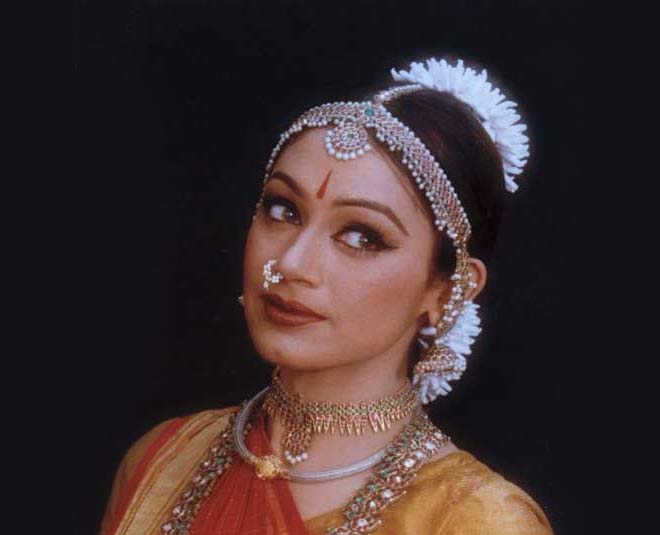 Her love and devotion towards her art are what inspires people the most she dedicated all her life to dancing and acting and is currently living happily with her daughter whom she had adopted earlier. She told The Hans India, "We as artistes have our calling. You call it experimental; I call it a natural progression. You call it courage; I call it ideas. You call it confidence, I call it thayan/riyaz or sadhanam,"
And that is how each one of us should lead a life, one full of hard work, determination, and undwindling spirit and passion for something you love to do!
Don't miss: Here Is A Story Of Great Zeal & Strength, The Story Of Manya Singh The First Runner Up Of Femina Miss India 2020
Stay tuned to Her Zindagi for more such inspiring stories.