"I didn't grow up seeing someone like me on billboards and in mainstream advertisements, even in India, my own country.", Nidhi told Fashion Canada.
Nidhi Sunil is an Indian model, member of the Invisible Girl Project and former environment attorney. She has recently been named L'Oréal Paris' Global Ambassador which is something very historical as the world has only seen fake standards of beauty with only fair models speaking out for them. But with this move, L'oreal has surely taken a step to empower and motivate women.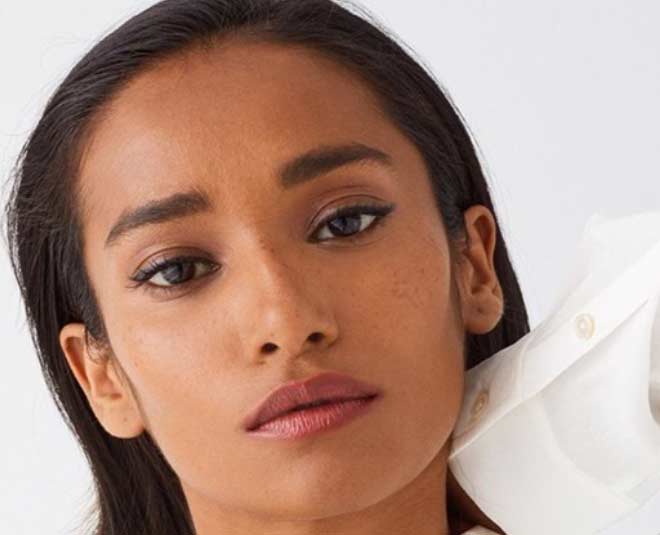 According to Nidhi, it is a great move that will ensure that the beauty industry is not showcasing the false standards that put dark skinned women in a lower position. "I appreciate how the brand puts empowered women at the forefront to serve and inspire, which is what resonates most with me.", said Nidhi to Elle Canada.
Talking about Nidhi, who is a 33-year-old model, born in Karnataka and currently putting up in Bangalore. She is known for her role in the drama film 'Kaash' for the portrayal of Samaira. Apart from that, Nidhi has also done films like, If only, Gangoobai, and Nude. And was also awarded the Vogue India's Model of the Year award.
In addition to that, Nidhi was a former lawyer who worked as an environment attorney. Her ideologies about the discrimination in the society, colourism and other deep-rooted social evils that we must acknowledge and eliminate define her as a strong person.
Nidhi got her law degree from the Symbiosis Law School, Pune in 2009. She then participated in Kingfisher Calendar Girl in 2010 and won as the second runner-up. In 2011, she took part in Pantaloons Femina Miss India South and was ranked as the 2nd runner up. This was the beginning of her career as a model. She started doing international shoots with Maxim, Vogue, Elle, and print shoots in India. She then got attached with the One Modelling Agency in New York.
Recently, Nidhi gained a lot of fans and followers in India as she also appeared in Yo Yo Honey Singh's latest single, Makhna.
When asked about the biggest struggles in her career by Fashion Canada, Nidhi replied, "I wasn't trying to be a colourism advocate, but once I started modelling, I was faced with so many professional roadblocks that I had to combat it and stand up for myself."
In an interview with Elle Canada, she talked about her struggles further, and said, "I've had to advocate for myself as a woman of colour, even in my own country. India has this strange colonial hangover where we prefer white skin, even if 90% of the people have my skin colour. We prefer light-skin Indians or even Europeans that we've transplanted to work in the film industry. Even though I love what I do, I've had to fight for myself. I've been told I'm too dark to be able to bring in a steady income or be in mainstream commercial campaigns."
Don't miss: HZ Exclusive Interview: The Pioneer Of Herbal Beauty, Shahnaz Husain Talks About Her Pathbreaking Journey Of 50 Glorious Years
The hardships that Nidhi had to face as a dark-skinned model on a personal level became the fuel to set ablaze her agony and ignite the fire to stop and banish all fake beauty notions around the world.
Celebrating her path-breaking accomplishment with L'Oréal Paris' she said," It was so crazy because I didn't see it coming at all. L'Oréal's other Indian ambassadors are all A-list mainstream Bollywood actresses. I don't think they've had an Indian ambassador whose a model and who also has darker skin until myself. Frankly, I'm an opportunist so I think it's amazing to have a larger platform for all the causes that I speak for."
Nidhi proved the fact that when you act upon what you believe, your dreams are bound to come true!
Don't miss: Here Is A Story Of Great Zeal & Strength, The Story Of Manya Singh The First Runner Up Of Femina Miss India 2020
Stay tuned to Her Zindagi for more such inspiring stories.
(Image Courtesy: Instagram Nidhi Sunil)