How To Style Your Basic White Shirt With A Pair Of Blue Jeans!
A white shirt doesn't always have to be boring. Give it some twists and turns like our Bollywood divas!
White shirts are a staple item in every closet worldwide. You can find everybody donning a white shirt to any event, be it an office party or a casual night out with the girls.
For some, a white shirt may seem like a very boring outfit to style, but our Bollywood divas have been making the best use of it. They have come up with unique ways to style a simple shirt, that has been a pure delight to watch and recreate!
Simple And Sober Like Riddhima Kapoor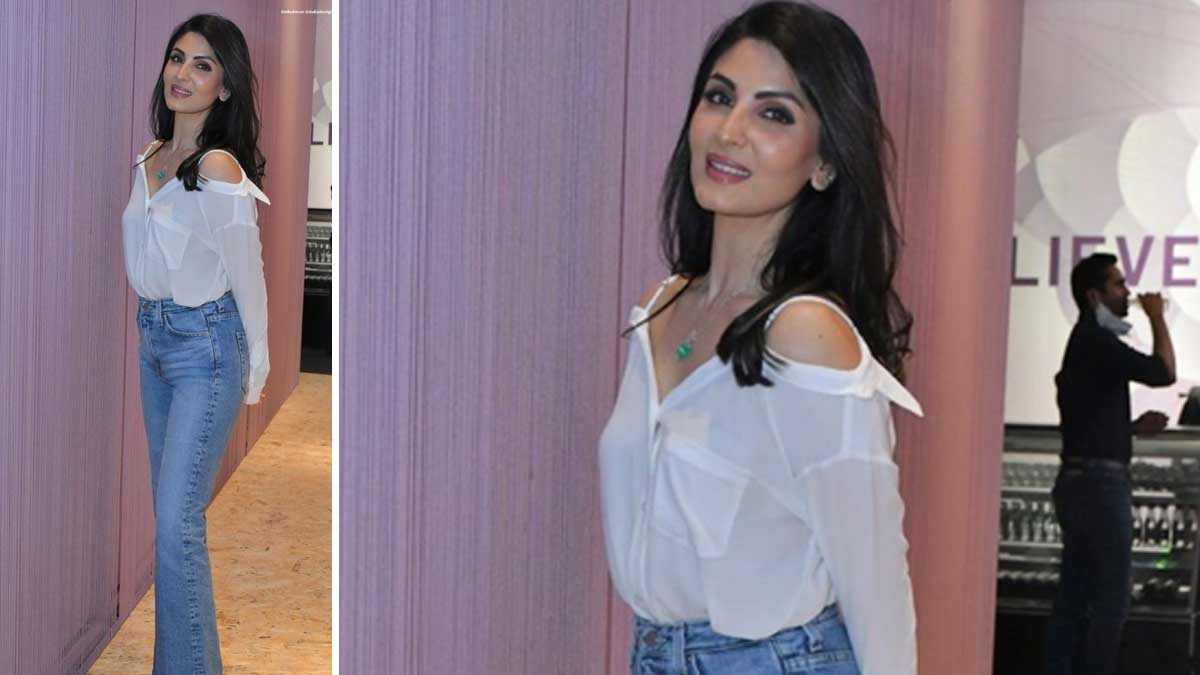 Simple yet elegant! Sister to Ranbir Kapoor and daughter to Neetu Kapoor, this fashion designer and entrepreneur has not only had us hooked with her jewellery but also her stylish looks.
Recently, the entrepreneur made her way to the Indian Design, which is regarded as one of the most prestigious fashion events in all of India. On the occasion of its 10th anniversary, she went with a simple white shirt look.
At the first glance, you will find it pretty simple, as the shirt had been converted to a cold shoulder shirt, giving us a glimpse of poise and fashion. She paired her look with a statement jewellery piece in emerald green as she put on a pair of high-waisted blue jeans.
You can also pair your outfit with a pair of black boot heels just like this style queen with a 'no-makeup' makeup look and keep it simple yet effective.
Add A Corset Like Deepika Padukone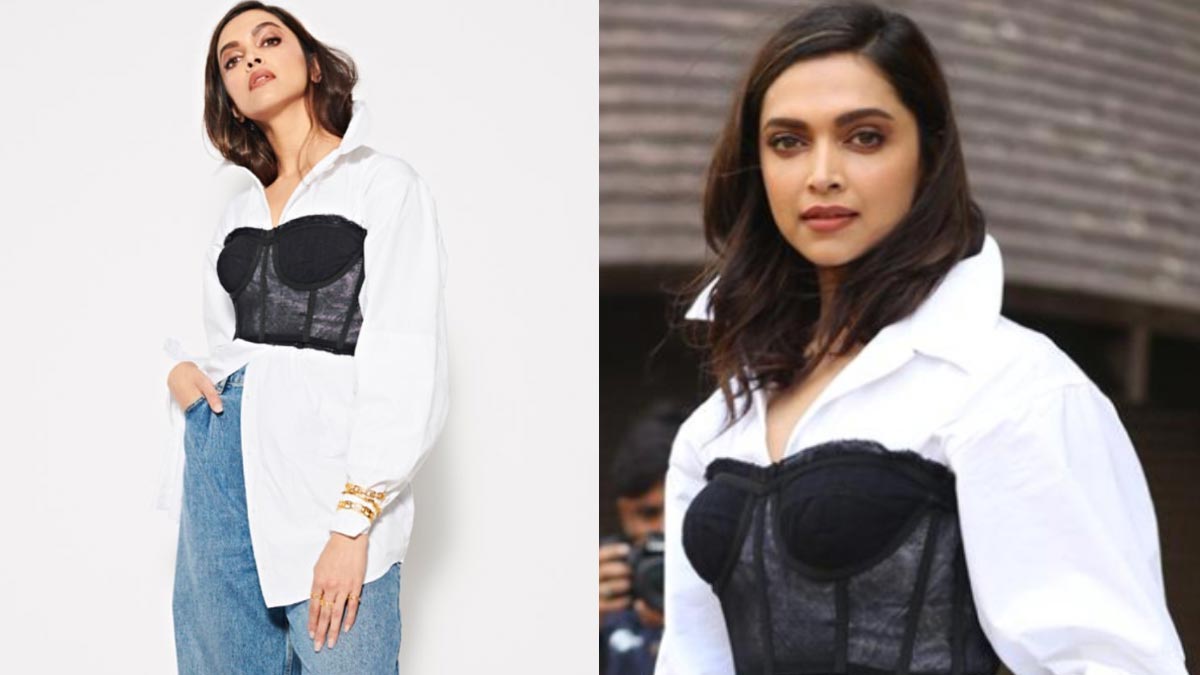 As other B-Town divas are concerned, we all had been taken by the wind when Deepika Padukone showed up with a corset on top of her plain white shirt for her promotional event for the movie 'Gehraiyaan' alongside Ananya Panday, and Sidhant Chaturvedi.
Adding the corset on top was a brilliant idea. It gives your curves a structure even when you are opting for an oversized shirt. The actress styled her look with gold accessories, that set the entire look apart. She added a bunch of bracelets to her left hand.
For the makeup, she went for a shimmery yet subtle look and finished it with a nude lip colour.
Read More -Things To Keep In Mind If You Are Wearing A White Outfit
Let Down Your White Shirt Like Shalini Chopra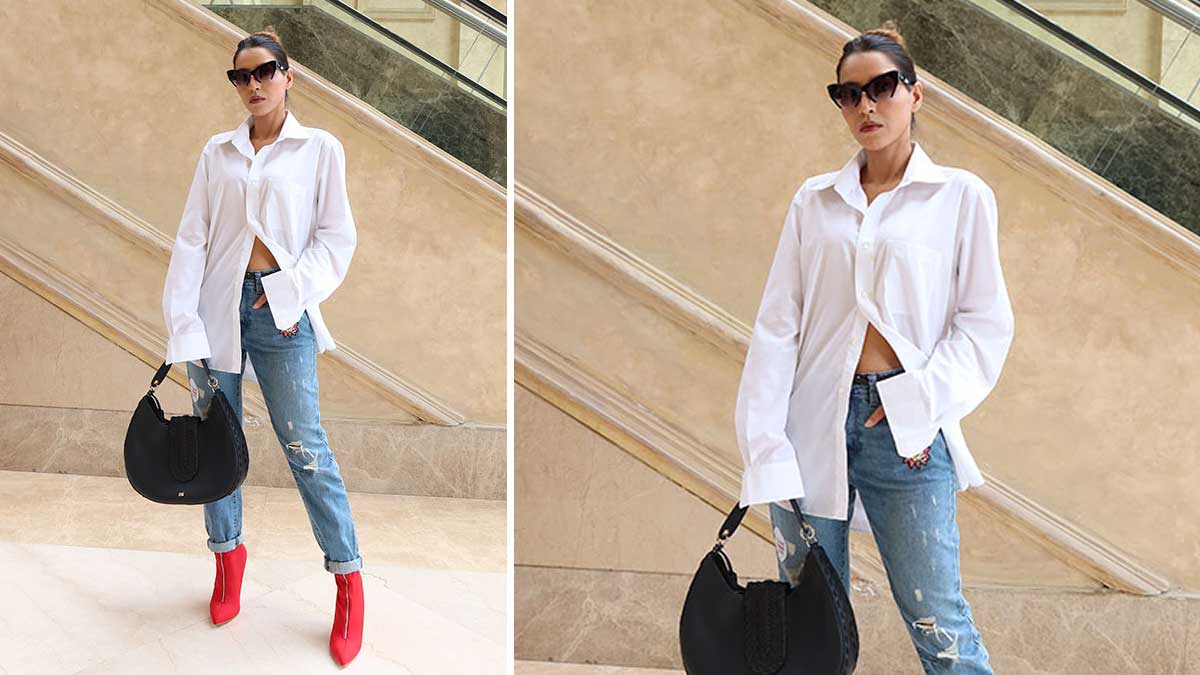 Everybody loves to go for the mainstream look, the 'tuck-it-in-your-pants' look, but what is it that you can do more with a basic white shirt?
Looking at Shalini Chopra, you can let your shirt out freely. That too might sound boring, but to bring a twist to your oversized outfit, unbutton the last 3 to 4 buttons. This style will give you an edge and some complements.
When going for a style like this, colour blocking is the way to go! You can go for a simple combination of blue and white but can add a punk colour like neon pink or green. These colours are best suitable for your accessories like your handbag or pair of heels. If you can find yourself a necklace in the desired colour, nothing better than that!
Raise The Collar Like Sonam Kapoor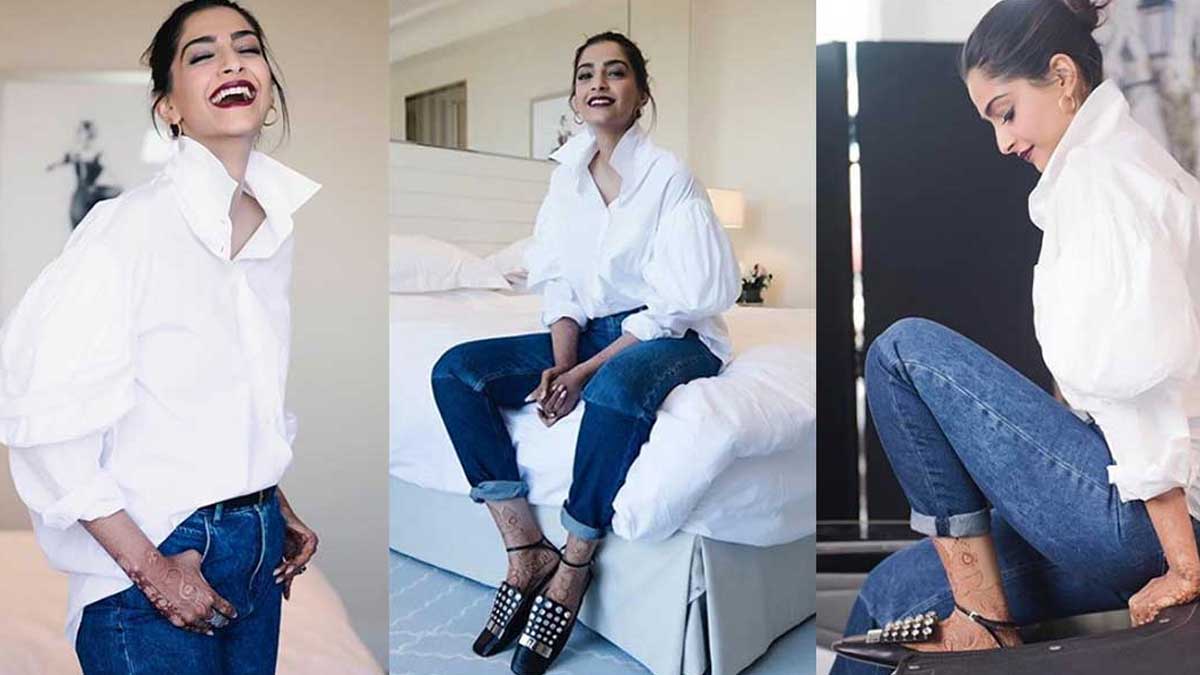 You can turn your collar into the statement fashion item of your entire look. There's absolutely nothing that you can't do with your collar. Just like Sonam Kapoor, the easiest way to go about it, raise it.
We can't say it will look good with every look, but you can at least give it a try. With an oversized shirt, it is meant to look nice when you pair it with a loose pair of blue jeans.
Go for a minimal hairstyle like a messy bun or high-pony. Keep the makeup low and subtle to let your shirt make the loudest noise.
You can add embellishments and patches to the end of your collar, and make it stand out if you wish to keep it as it's meant to be!
Read More -10 Ways To Instantly Look More Fashionable
Go Broad With Your Collarbone Like Anushka Sharma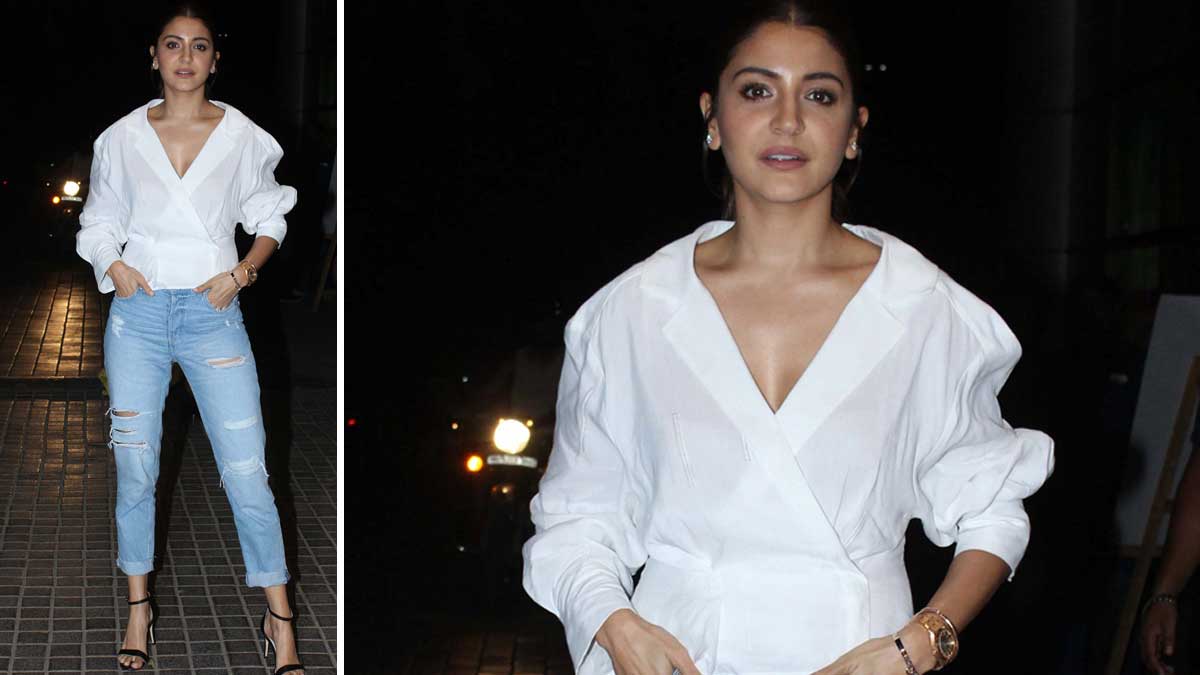 The other way you can go about with your collar is to fold it onto the inside of your shirt. This technique will make it look like you never had a collar on your shirt, but will give a wider space to show off your collarbones like Anushka Sharma.
You can similarly add a statement jewellery piece to your neckline, or even leave it as it is!
To give your look a bit more style, you can wrap around the front folds of your shirt after you unbutton at least 2 to 3 buttons from the bottom. You can wrap it around and tie it on your back or adjust it to your sides with a safety pin. Make sure the pin is not visible on the outside, to avoid wardrobe malfunction!
Looking for more? Connect with us over our official Instagram account and drop in a comment. Stay tuned to HerZindagi for more tips and tricks around styling your daily wear!