Here's How You Can Style Your Pochampally Saree For This Wedding Season!
Here's a Bollywood-inspired Pochampally saree styling lesson for all saree lovers!
Finds its origin in a small town of Andhra Pradesh (now Telangana), Bhoodan Pochampally, the town is known for giving the world a fabric that can rival any other Ikat production in the country. The silk saree boasts of blending comfort with the usual grandeur meant for silk sarees, to perfection. This means that if you aren't a typical saree wearer, this is the perfect way to break in.
One of the most telling signs of the saree is the mesmerizing geometric pattern that spreads all over the garment giving it a perfect trance feel.
Here's how you can style your Pochampally saree for this coming wedding season!
Smokey Eyes + Kajal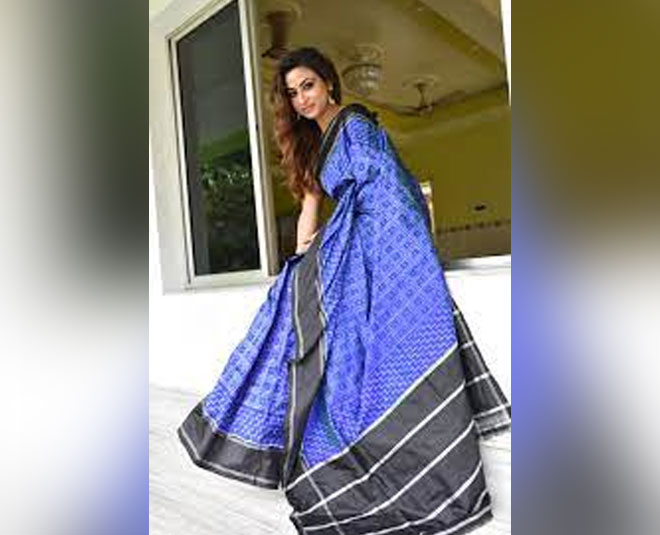 Makeup is that aspect that puts the outfit together. It helps give your features an extra edge, giving you a glam look for the night.
With wearing a Pochampally Saree, it is ideal to go for a nude minimal makeup look. Rather than letting brown take over your eyes, go for a bold smokey look with an outline of the kajal.
You can add a stroke of kajal to your lower lashline. For all them surma lovers, you can opt for the same instead of going for a kajal.
Kajal may smudge and leave residue around, giving you a dark eye by the end of the day. Surma not only makes your eyes look incredibly beautiful but also has definite therapeutic effects.
Read More-Saree Blouse Designs To Look Slim
Touch Of Sindoor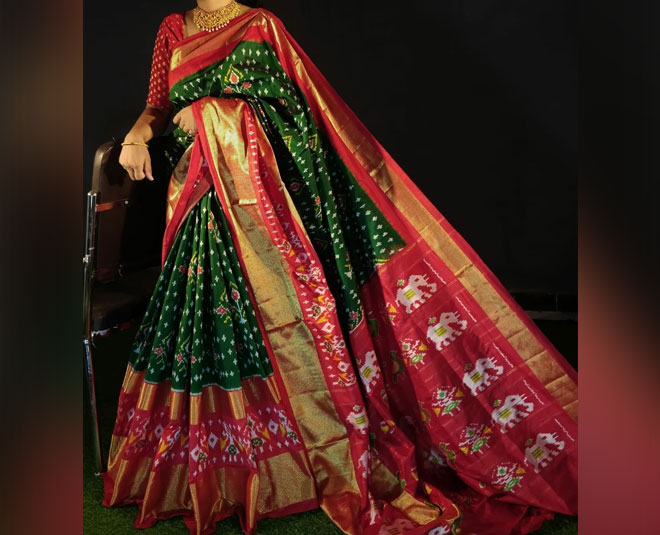 Styling is the aspect that makes your outfit flourish in all the tones. Looking at Aishwarya Rai Bachchan, you may want to add the touch of a sindoor to your outfit.
It is believed that sindoor consisting of mercury was used in the olden days to stimulate the reproductive organs to boost fertility. It also keeps the blood pressure and stress under control, ancient belief suggests.
Hairstyle For The Event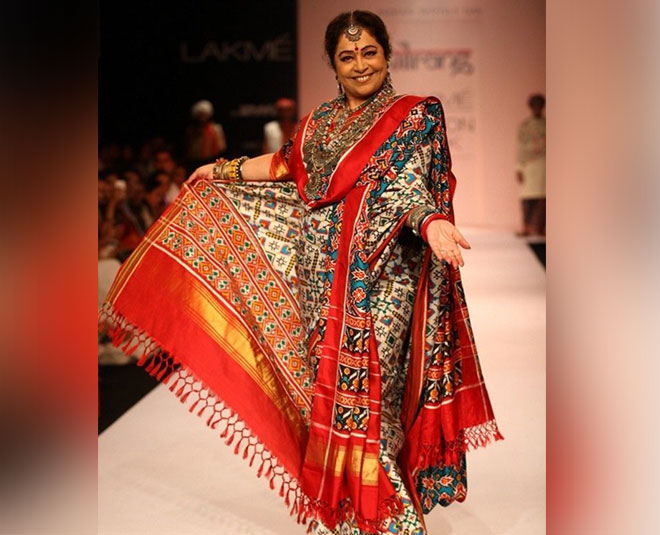 While wearing a Pochampally Saree, you can style your hair in multiple ways.
You can choose to go for an open hairstyle or a bun. Your bun can either be a loosely tied one or a sleek one like Deepika Padukone's classic hairstyle.
Adding flowers to your hairstyle is a plus. It will give a girly view of your features, making it look beautiful.
Read More-Choose Saree According To Your Body Type
Oxidized Jewellery Or Temple?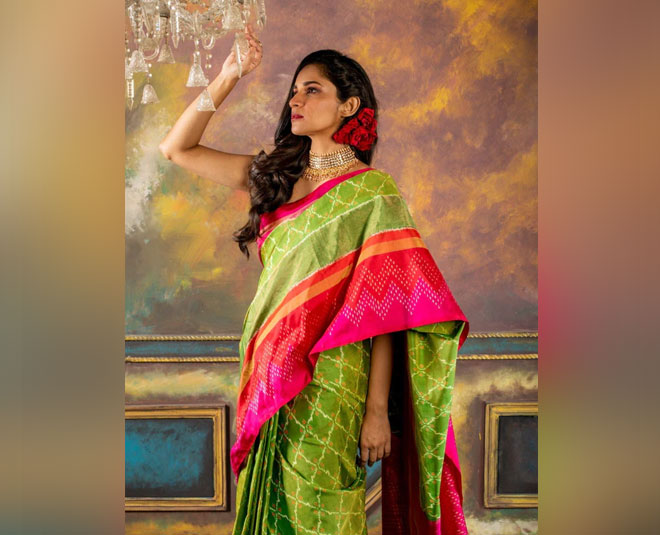 Jewellery has been a plus one to every outfit. Jewellery has been an asset for many years now. With many trending styles available today, oxidized jewellery has become a rather popular choice for many. You can throw in a touch of silver jewellery to match your look.
If you don't have a liking for the oxidized, you can always run to temple jewellery to be your way around with these sarees. Temple jewellery has been a favourite for Bollywood and gives an ancient, heirloom look to your outfit!
Have more questions? Connect with us over our official Instagram account and drop us a comment. Stay tuned to HerZindagi for more tips and tricks!