How To Style Heirloom Jewellery
Styling your heirloom jewellery is a great way to stay connected to your heritage and roots.
In 2022, a lot of brides want to flaunt their heritage and roots and for the same, they are turning towards jewellery and outfits that have been passed down through generations.
Styling your heirloom jewellery on your wedding day is a great way to reuse and honour it. The age-old jewels add the perfect amount of vintage and royalty that is required on the big day for the bride and groom.
If you're one for sustainability and want to use your heirloom jewels to a maximum capacity, then there are ample ways of using them with your modern or minimal outfits.
In fact, many Bollywood actresses are also using their heirloom jewellery to accentuate their look, especially their bridal look. It has been a tradition in some families to wear heirloom jewellery on the big day but more than tradition, it has now become a fashion statement for many girls.
In my opinion, it is actually great to use your heirloom jewellery as the designs in the past were exquisite and this jewellery will surely be different from everyone else, adding the much needed regal touch to your ensemble.
There are several ways to style heirloom jewellery with your outfits. Here are some of the ways suggested byMeha Bhargava, Founder & CEO, Styl.Inc (Style Expert).
Statement
It is not always important to style the whole set. Just pick the pieces that are most attractive according to you and also, complement your attire. Make sure that these pieces are the centre of the attraction of your whole and they simply steal the show, making you the star of the event.
You can borrow your grandmother's statement pieces and style them one thing at a time. You can ditch the necklace but style the earrings with the bracelet for a more modern look or you can ditch the other pieces and use the choker for a flattering look. Just make sure that the pieces complement your outfit and are in combination with your personal style.
You should not worry about going over the top or being minimal as jewellery is something that no one has figured out and anything can work. You just need to style it in the right way.
Don't Miss:How To Look Tall In Ethnic Wear Without Heels
Minimal In Day To Day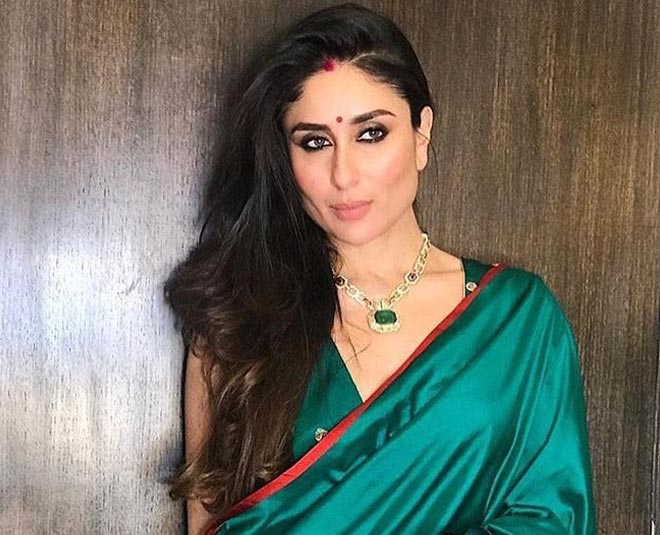 We have usually seen women carrying heirloom jewellery on their wedding day and if not as a bride, then as a married woman with heavy traditional outfits but it is not actually necessary. We do understand that most heirloom pieces are crafted in a way that they can only be paired up with heavy Indian outfits during a wedding or a special event but if you use your creativity, then it can be simpler to style them.
Aforementioned, you need not to pick a whole set to style with your outfit, you can just choose some statement pieces and in this case, you can go for lighter pieces. There are a couple of things that you can certainly use on the day-to-day, one such thing could be gold hoops or a dainty pearl necklace.
This will not only give you a chance to embrace your roots but also, give you a chance to flaunt your unique style in the middle of people with similar fashion quotient.
Don't Miss:Shubh Vivah: Summer Wedding Trends 2022
Experiment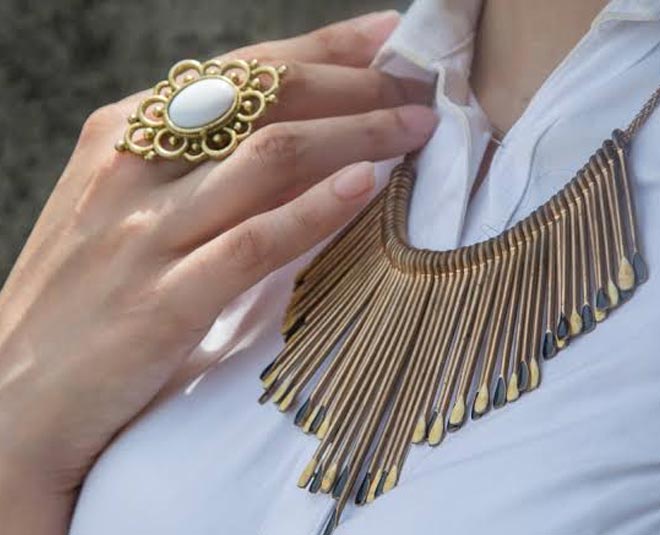 We can understand that the old jewellery pieces might look out of fashion but it is not mandatory to style your age-old jewels in age-old ways, experiment with the ways you can play with them. Amp up a choker necklace into a matha patti by simply adding some hairpins to it. Give the jewellery your own personal twist by styling it in the right way.
For more such stories, stay tuned to HerZindagi!