Maxi dresses are stunning and most importantly versatile. Depending on the design, you can sport them to parties, wedding ceremonies, and casual outings. However, many short girls feel skeptical about investing in one. We know you too want to wear them, but there's a lot that goes on your mind. To make anything look amazing on your frame, there is always something extra that we need to focus on, the same goes for the maxi dresses. Just by minding a few design patterns, you will be making jaws drop. Wondering how? Let's find out!
Pick One Solid Colour
Dark hues always help to make the body look elongated in comparison to what it already is. It is because dark colours act as a great distraction to the eyes to focus on any other feature. The idea behind picking one colour is that it gives uniformity. Without finding any blockage, your eyes will automatically get the idea of a longer body. Besides black, you can try grey, brown, or hunter greens.
Don't Miss: Janhvi Kapoor's Blue Bandhani Kurta Is Just What You Need To Brighten Up A Dull Day
Flaunt In Wrap Maxi Dresses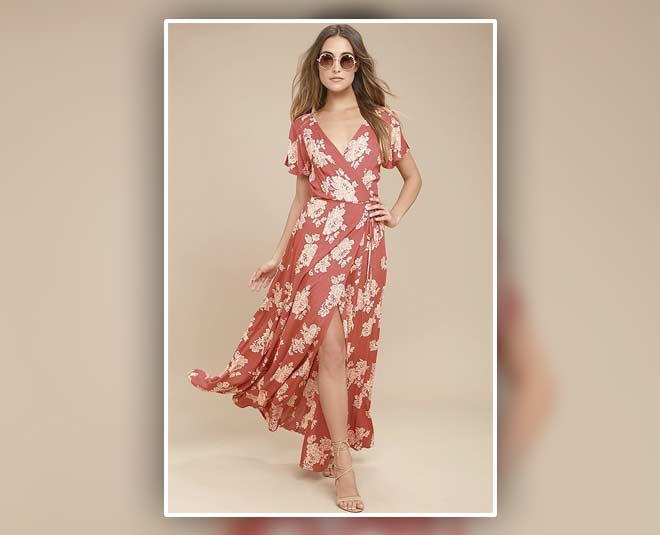 While you're trying to look taller in a maxi dress, don't forget your plus points are your curves and you need to flaunt them. A wrap dress helps in the best way to let your curvy body speak for you. A wrap maxi dress can be regarded as one of the most comfortable dresses ever! Pair it with long charm necklaces, hoop earrings, gorgeous jutis and you will be ready to catch eyeballs!
Pick The Right Cut
When it comes to maxi dress, you can totally play around with its length and that's where the asymmetrical maxi dress comes. These are ideal long dresses for short girls, as they make you look tall and curvy at the same time. However, you will have to mind the fabric. Anything too thick may not look that appealing. Go for silk, georgette, satin types of fabric. If there are ruffles on the skirt, keep the upper body simple. You don't want to add too many elements in one attire.
The Right Length Is The Key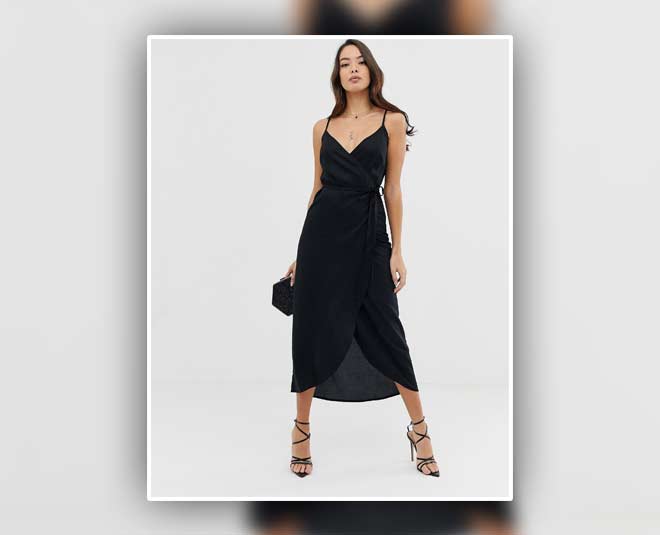 There are different types of lengths available for maxi dresses, contrary to popular belief. If you're short or petite, floor-length dresses will always work best for you in comparison to the ankle-length ones, as shown in the picture. If you don't wear an outfit that touches your ankles, you're likely to give an illusion of a shorter person, no matter whether or not you're wearing heels.
Don't Miss: 7 Types Of Headbands Which Will Give Some Twist To Your Basic Hairstyle
Pick Your Shoes Smartly
When your outfit is covering more than half of your body, you definitely don't want to cover up more part with bulky footwear, unless it is not an asymmetrical maxi dress. The ideal pick will be to keep the feet open and airy. While some people may tell you to wear pumps with maxi dresses, the perfect companion actually will be a pair of heeled strappy sandals.
If you liked this article, do comment on our Facebook page. Stay tuned to HerZindagi to read more such stories.