When it comes to hair accessories, people usually shy away, terming them as childish or silly. Well, if paired well with the right kind of outfit, hair accessories can instantly amp up your look. Headbands are one category of accessories which has abundance in terms of variety. Right from fabric to glitter to toothed to velvet, headbands come in every possible type and design.
Here are seven types of headband types which you can pair up with your outfit-
Velvet Headband
Velvet is one fabric which looks good as any hair accessory (Recreate Sonam's Trendy Hairstyles), be it scrunchies or headbands. The fabric is not only durable but also super-stretchy. Usually, people complain of their headbands slipping off, but you won't face any such problem with this, and velvet holds the hair at one place. Velvet adds a bit of grace and elegance to the outfit, which makes it a perfect match for any kind of outfit.
Don't Miss: Karisma Kapoor's House In Mumbai Is Artistic, Classy! Treat Your Eyes To These Inside Pics
Bowknot Headband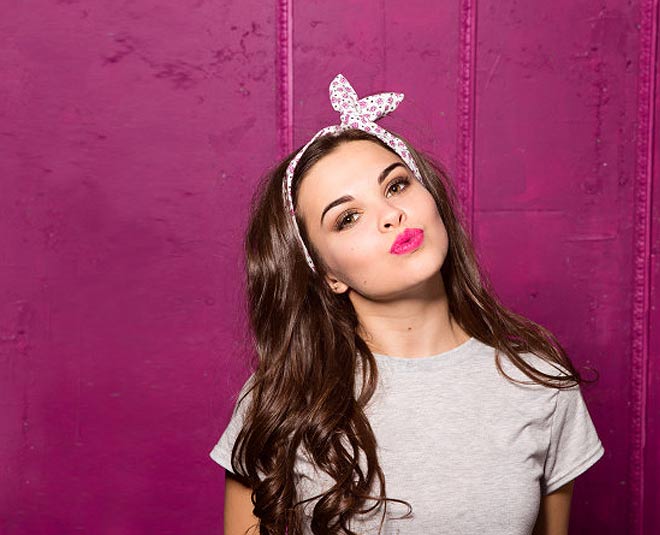 These headbands have gained a lot of popularity in the past year. With a bow or a knot on the top, these headbands look super cute and can be worn with any kind of outfit. They have a retro vibe and were famous back in the 70s and 80s. Bowknot headbands will not only keep the hair out of your face but will also become your go-to hair accessory.
Embellished Headband
This type of headband usually has a black metal frame and some embellishment on one side. The purpose of wearing embellished headbands is to include jewellery in hair accessories. They might have beads, stones, crystals, shimmery pieces or any other type of embellishment studded on them.
Don't Miss: How To Make Saunf Or Fennel Oil And Use It For Hair Growth
This statement accessory when worn with a basic dress or outfit can instantly help in updating your look. Avoid wearing embellished headbands with heavy dresses or jewellery.
Toothed Headband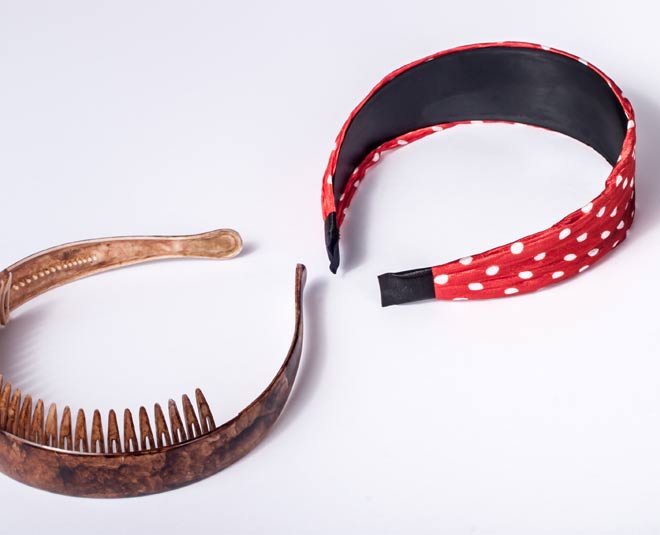 Toothed headbands are the best option if you want something which will hold your hair back firmly. They either come with plastic teeth or in a metal frame. When worn on the head, these headbands divide the hair equally and gives a pretty wavy look to the front part.
Scarf Headband
Scarf headbands go around your head and tied at the back of your neck. When tied at the back, it leaves a bit of the fabric hanging which can either be left as it is or made as a knot. They ideally come in silk fabric and are very comfortable and stylish. They give a boho-vibe to your look and can make you look different from usual.
Floral Headband
If you are a fan of floral accessories, then this floral headband must be included in your collection. Floral headbands are usually labelled as tacky and extravagant. That is not usually the case, as they look lovely on both girls and women. These headbands might not be worn every day but can be the perfect accessory for occasions and events.
Glitter Headband
We all need a little bit of bling once in a while, right? Well. If you are someone who loves glittery and shimmery accessories, then glitter headbands are ideal for you. They will help in adding some shine to your basic or block-coloured outfits. These sequin laden headbands are perfect for your parties, night outs or get-togethers.
For more such fashion-related articles, stay tuned to HerZindagi.com