When it comes to necklaces, we keep the most embellished one for ethnic wear and don a simple choker or simple chain to enhance the beauty of the neck on western garments. Between all this, we probably give no emphasis on what can be sported at home. What if we tell you this jewellery trend will fit all your aesthetics, whether that's a simple t-shirt or bold black dress. We are talking about charm necklaces. We started seeing the trend of these exquisite pieces bubble somewhere around last year, and as we are in the middle of 2020, the charm necklace movement only continued to gain followers. So, here we are with a few tips to help you style these babies like a pro!
Charm Necklace As Choker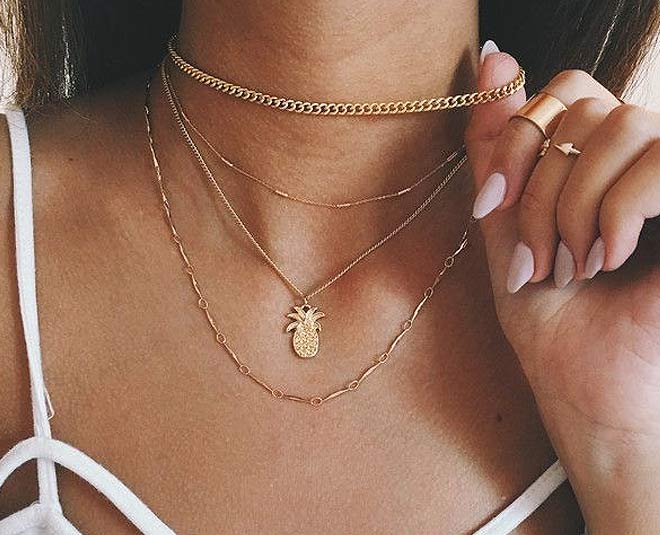 The craze of choker can never fade away. It has been one of the most trending jewelleries from the past few years. They come in almost every style, such as boho-inspired, edgy, the one with pearls, pendant, and then there is the latest one, wearing charm necklaces as a choker. If you're a fan of a mishmash look, this style is ideal for you. Pair the choker with other long necklaces. However, if you want to keep it sober, don't shy away from wearing just a single piece. This style is creative and stunning, something that will make everyone envious around you.
Colourful Charm Necklaces With Denim Jacket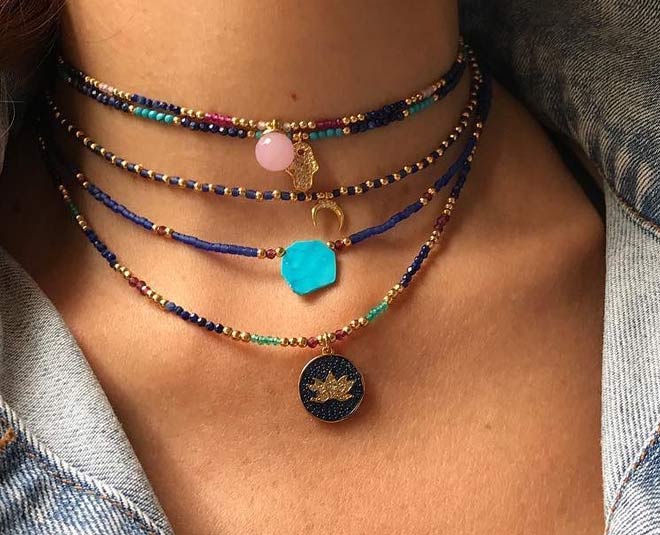 Be it fashionistas, celebrities, or a person, who is least bothered about the latest fashion, everyone owns a denim jacket. Just because it is a great go-to garment, doesn't mean you should not make attempts to ooze the oomph in it. Clubbing charm necklaces with denim jacket gives it a subtle feminine touch. Especially, the pieces with pendants look gorgeous with this ensemble. However, if you are more into edgier looks, pair the jacket with boho-inspired pieces.
Don't Miss: Store Your Gemstone Jewellery The Right Way During Monsoon Season
Elevate White Shirt Look With Charm Necklace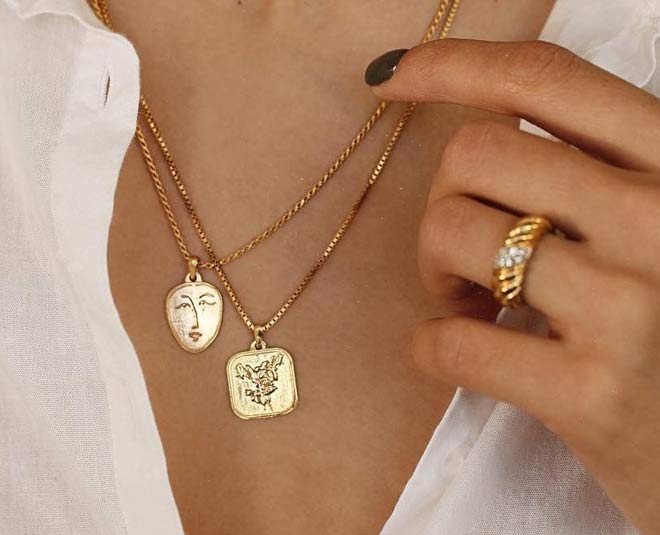 We have seen sheer shirts and neon styles trending this year so far and we love them, but often we need something a little simpler that will without a doubt make us stand out. Wearing a white shirt with blazers and pencil skirts will always remain classic. However, now is the time to add a little more drama! Pair your shirt with beautiful charm necklaces and give your simple appearance subtle yet uber-chic makeover.
Don't Miss: Cool Tips To Layer Your Fine Jewellery In A Fun Way!
Coordinate Rings With Charm Necklace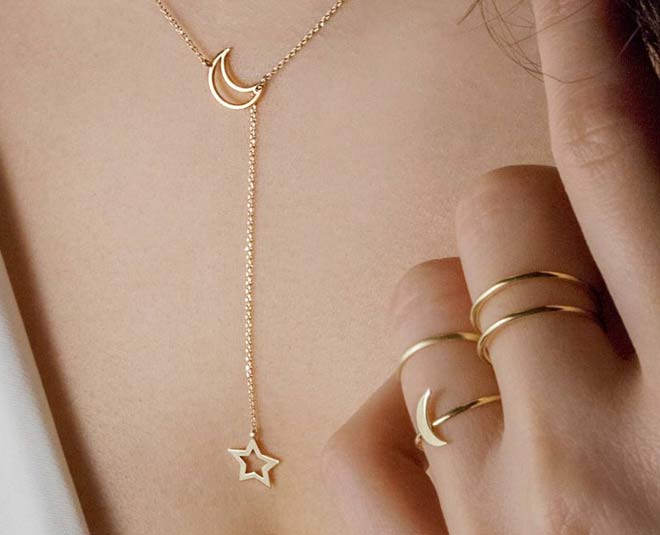 Are you not into collecting the most trendy outfits, but believes in making a statement with accessories? You must invest in the matching necklaces and rings. Carrying these charm pieces together will make you look chic and stylish. A lot of celebrities and fashion influencers have been captured acing this style in 2020. So, an avid jewellery lover like you should also update your collection as soon as possible!
Pilled Up Charm Necklace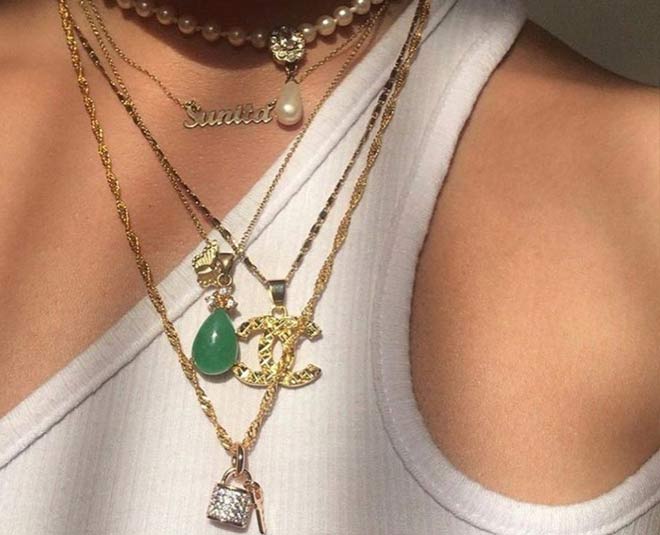 From Deepika Padukone to Anushka Sharma, most of the celebs have been high on this trend. Pairing dainty inspirational pendants along with elegant rose gold chains has made everyone obsessing over it. Whether you adore sparkling silver or gleaming gold, piling up different types of charm necklaces together will up the ante on any outfit and create a marvellous aesthetic. Also, the tricky vintage pieces that are actually new but look like they have been inspired by history, create an amazing style with other charm pieces.
If you liked this article, do comment on our Facebook page. Stay tuned to HerZindagi to read articles on trending fashion!