Bra is a necessity for every female since the start of their teenage years or since the time they have hit puberty. However, it can get annoying at times when you are wearing a really cute top but your bra strap keeps peaking. This can ruin your whole look.
Adjusting it every few minutes can be really irritating, therefore, we are here with some simple and effective ways to hide your bra strap.
Paper Clip
You can use a paperclip to hold your bra straps together from the back while you are wearing a racerback tank top and don't want your bra straps to be showing from the sides. Just clip the back of the straps together and you are good to go.
The straps will stay in place because of this simple hack and will instantly become invisible giving you a cute look. If you don't have a paper clip, then you can also use a safety pin.
Bra Clip Or Bra Strap Holders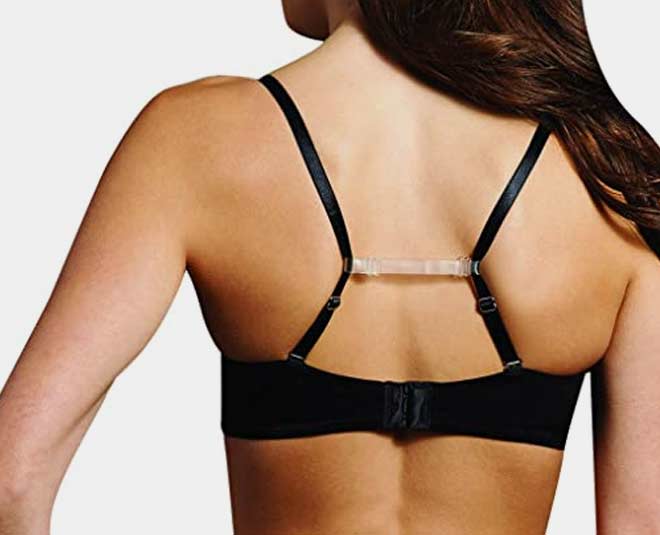 Bra clips are actually very similar to paper clips and serve the same purpose of holding together the straps at the back while wearing a racerback tank top. Bra strap holders also serve the same purpose. You just need to attack these to the back of your straps and adjust it according to your need.
However, these things are safer than a paperclip and eliminate the risk of stabbing you while in use. Also, they are designed specifically for this purpose, therefore, are more supportive.
Sew In Cups
If you have a backless or strapless dress, then there is absolutely no hack to make your bra strap invisible. However, there is a way if you are willing to destroy a bra that you own. You can cup up the cups and sew them into your dress using a thread and a needle. This will give you the shape and support of a bra without actually using one and worrying about the peaking straps.
Converter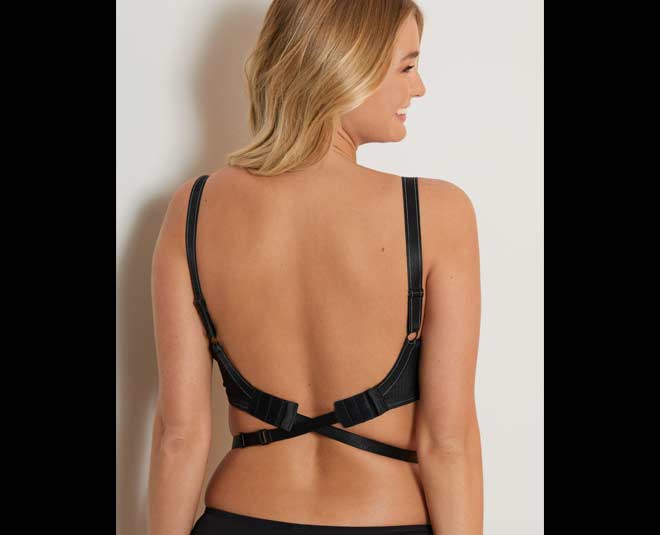 If you want to wear a dress with a low back, then a bra strap converter is a great investment. You can attach this item to the bra that you already have and this will pull down the back strap of your bra and fasten it securely in the front. This way the back of your bra will not be visible in a dress with a low back.
Don't Miss: Met Gala 2021: Have A Look At All the Striking Appearances At The Red Carpet
Clear Straps
Most bras come with coloured or nude straps which can be visible from under your dress. However, if you want to hide your straps and all the other hacks make you feel uncomfortable, then you can always get clear straps. This will get attached to any bra and will give you the much needed support without making you worry about the visible bra straps (tips to get rid of bra strap tan marks).
Don't Miss: Bra: The Feminist Game Changer
Sew A Strap Holder
If your sleeveless dress has thick straps, then you can easily hide your bra straps. All you need to do is sew a small strip of cloth from one side and a tich button on the other side. And sew the other part of the tick button on the holder.
This way you can secure your straps in the holder and keep them in place without worrying about the visible straps.
For more such stories, stay tuned to herZindagi!