We like it or not, brassieres happen to be a significant part of our lives. They support and carry the weight of our breasts, keeping them from sagging, and in some cases, giving excruciating back pain. But, carrying a bra is no child's play. Not only they make you feel squeezed up in your own body but are also very sneaky.
While a visible bra strap is not a big deal, you don't want a piece of clothing to ruin your entire look. Hence, there are different kinds of bras that are meant for various designer tops. To avoid all those clumsy moments and wardrobe malfunctions here is your ultimate guide to wearing the right kind of bra under different tops. Check it out!
T-Shirt Bra For T-Shirts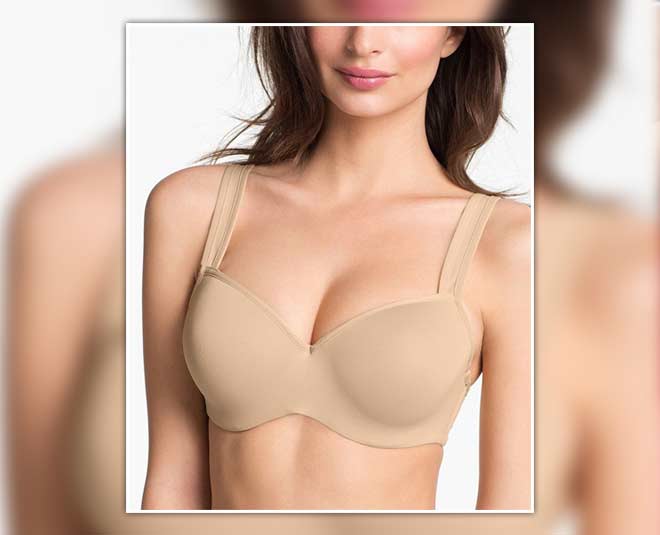 As the name suggests, a t-shirt bra is meant to donned under a t-shirt. These are simple lingerie that can be sported under clothes with small necks. These are also super comfortable, as they give enough room for the breasts to breathe. Go for cotton bras that come with a little net detailing. This will make your bra breezier to last during the hot summer days. You must have nude, black and white t-shirt bras, as they suit most coloured and monochrome clothing.
Bralette For Shirts
A bralette is a type of bra which give more coverage in comparison to a normal t-shirt bra. They don't come with back hooks, instead, a bralette is more like a crop top with net detailing. These are perfect to be donned under a shirt, as they give a more fitted and firmer look. Create a contrast by pairing pastel bralette with white shirts. Or, make statement in a black shirt and club it with solid hues, such as royal blue, sea green, maroon, etc.
Strapless Bra For Halter, Strap, Off Shoulder Top & Camisole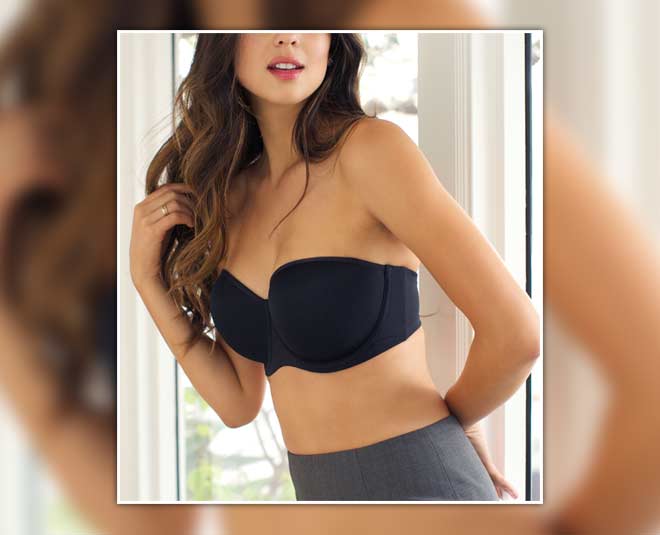 The strapless bra is a must-have in your wardrobe. We know, they are not so comfortable to wear, but they give you a cleaner look. These can go with various designer tops, the list includes halter top, strap top, off shoulder and also a camisole. If you don't want to keep fixing your strap every two minutes, it is best to sport something that needs no fixing. However, be very particular about the size of the strapless bra, while investing in one.
Adhesive Bra For Backless Top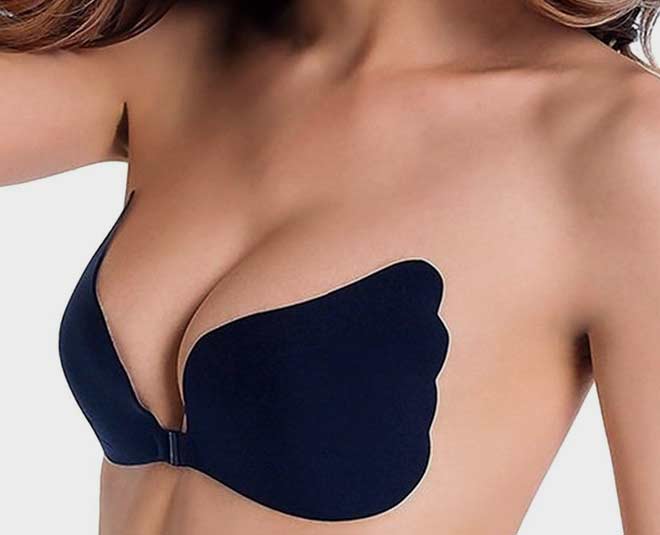 The wedding season is just around the corner and most of us will be dazzling in backless blouses and cholis. You will need a very supportive bra to wear under such clothing, that will somehow not ruin your look. We say you reach out for an adhesive bra. They are super easy to use and leave no room for wardrobe malfunctions. Invest in a good quality nude piece that can go with all of your backless tops.
Don't Miss: Non-Padded Bras Are Great For Our Well-Being, Here's How
Plunge Bra For Deep V-Neck Top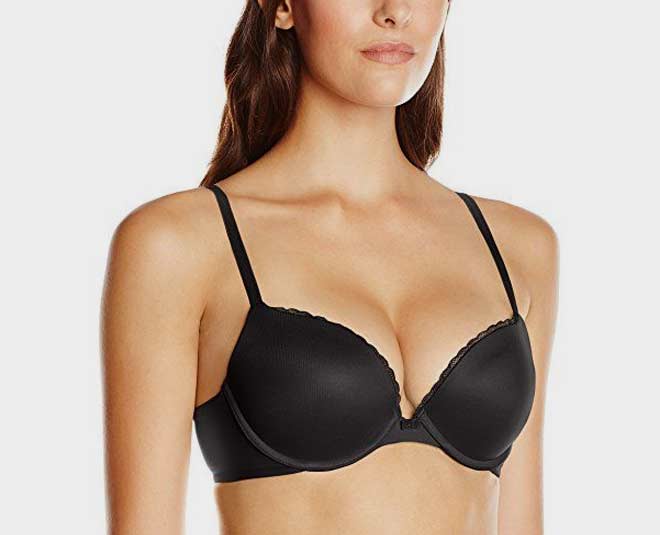 If you're petite, you know the significance of having a stunning V-neck top. They make you look taller and slimmer instantly. However, the constant struggle remains to pair a perfect bra with it that don't keep sneaking out from here and there. Try donning it over a plunging bra that comes with a deeper neckline. They won't show, no matter if you are wearing a deep V-neck outfit or a wrap dress.
Don't Miss: 6 Bra Accessories That Can Make Your Life Easy & Comfortable
Do let us know if these tips helped you improve your dress sense by commenting on our Facebook page. Stay tuned to HerZindagi for more such stories.