If we have to name one good thing that happened amid the lockdown due to the novel coronavirus, it has to be ditching our bras. However, as things are going back to normal, the offices are opening and people have started going out as well. This means that the bra is soon going to be part of our daily lives. So, ladies will have to bear 8 to 9 hours of shoulder pain, back pain, and all of that yet again. Other than this, when you have to wear a backless or a plunging neckline top, nothing frustrates more than a bra at that moment. To deal with all of these situations, we have five simple tips that will make things easy for you, such as:
Invest In Attire With Built-In Support
Mostly you will see in glamorous gowns and heavily beaded designer suits, that they come with built-in support. But, if you dig a little deeper, you can also find a few corset tops that come with bra caps installed in it. These are comfortable. However, you will have to be extremely cautious while buying these, as the cups of the built-in bra might not be the correct size for you. The best thing to do is, buy a top that has your size cups, even if the rest of the blouse is bigger and then later, get it fixed by a tailor.
Stitch Bra Cups Into Your Tops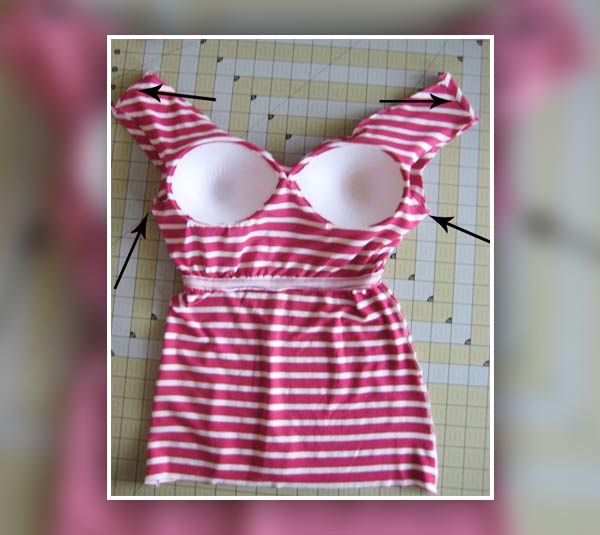 You can skip all this drama, and can simply sew bra in your dress all by yourself. It is super easy and utterly convenient. The key is to find attires that you mostly wear to the office. Transform them, to make your life easy and breezy. All you need to do is, wear that top, and mark where the bra should be placed. Then, take your old bras, remove their cups, and stitch it to the dress. If you don't have old bras, then you can also buy custom sew-in cups and place them using the same method on your dress.
Don't Miss: Sarees From Parineeti Chopra's Closet You Should Invest In This Wedding Season
Tape Your Bust
Nowadays, there are many body tapes available in the market. While some are for sensitive skin, with less or natural adhesive, others come in a variety of colours and textures. All these help to support your breast without actually irritating the skin and showing from the inside of the dress. There are also special medical grade tapes, it is for people who can't wear a bra due to medical conditions, and hence, they use these. Medical tapes can be removed with the help of warm water. This trick you can also try with all other tapes to further protect your skin. Simply tape your bust vertically, while going up to the shoulder to maintain the shape of the breast. However, if you're wearing an off-shoulder dress, you can tape the bust vertically too.
Don't Miss: Five Things That Happens Once You Stop Wearing Bra
Body Shapers
Wearing a body shaper can solve two problems at one time. First, it will enhance your frame in the best way possible and second, it will help you to wear anything and everything without a bra. There are a couple of things you will need to check before buying shapewear. Not all full-body shapers provide coverage for the bust area. Also, if you want to have multi-purpose shapewear, your best option is to go with a strapless one. You can add straps to that and can take it off whenever you want.
Stick-On Silicone Bras
Those who just want to avoid a bra due to excruciating back and shoulder pain, you can try stick-on silicone bras. These are very easily available in all sizes and various colours, at retail and online shops. Don't worry about them harming your skin, a good quality silicon bra comes with natural adhesive, and soft padding, which is not likely to damage the upper layer of your body. These cups are reusable and washable too.
If you liked this article, do comment on our Facebook page. Stay tuned to HerZindagi to read more such articles.