Remember how much we loved travelling via train? The satisfaction of just sitting by the window and looking outside at mother nature in motion. Oh, what a bliss! Then we all grew up, two days long train journeys converted into a few hours of flight. From wanting to travel via train endlessly as children to hoping for the flight to land as soon as possible, we all grew up.
No matter how busy we are or how quick we have to get to certain location, there are few places in India that are so beautiful that only a train journey can do justice to those landscapes. Here are a few places where it is most recommended to take train routes only!
Jaisalmer-Jodhpur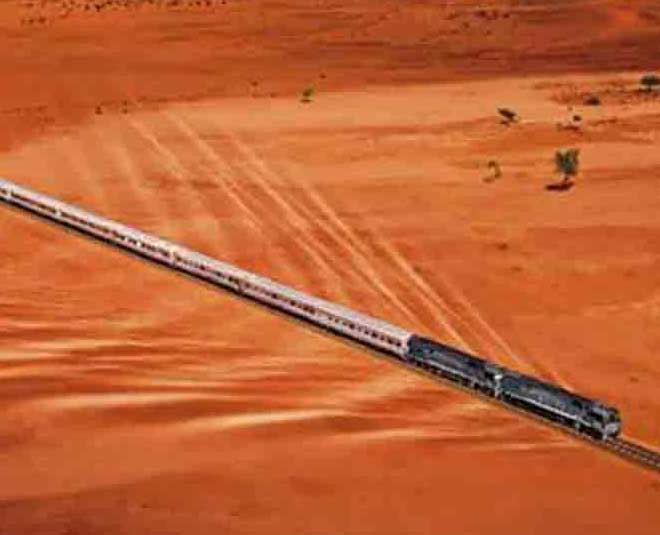 Image Credit: onmanorama
If you are on a trip to Rajasthan then do take a train from Jaisalmer to reach Jodhpur. The train is Delhi Jaisalmer Express and this particular route of six hours is referred to as the 'Desert Queen'. The view offers you sand dunes, camels, yellow soil. This train route will feel nothing short of a desert safari.
Pathankot-Jogindar Nagar
This route taken by the Kangra Valley Railway is one of the least known routes. It was built in 1929 and goes through mountains, terrains and forests. This train route offers a view of the Dhauladhar mountain range and that view is beyond words. The snow-capped mountain, trees, heavy fog all combine to give the most breath-taking view ever!
Hubli-Madgaon
Image Credit: letsgogoa
Whether you are planning a trip or not you absolutely must take this route called the Vasco da Gama Route at least once. This train runs parallel to the Dudhsagar Falls, offering its passengers a view that is almost unrealistic. The waterfalls gushing in full force, as white as milk right in front of you as you sit on your train seat and enjoy the most mesmerizing view. This route will leave you in awe.
Don't Miss- Are You Into Travel Adventures? Checkout These Offbeat High Altitude Places
Mandapam- Rameshwaram
This route is extremely thrilling as the train passes over the Palk Strait which is the second largest bridge in India. The train runs above the blue ocean water giving you a sense of tranquility like never before. Though the journey is of an hour, you will be so lost in its beauty that time will fly faster than it ever has!
Sakleshpur-Subramanya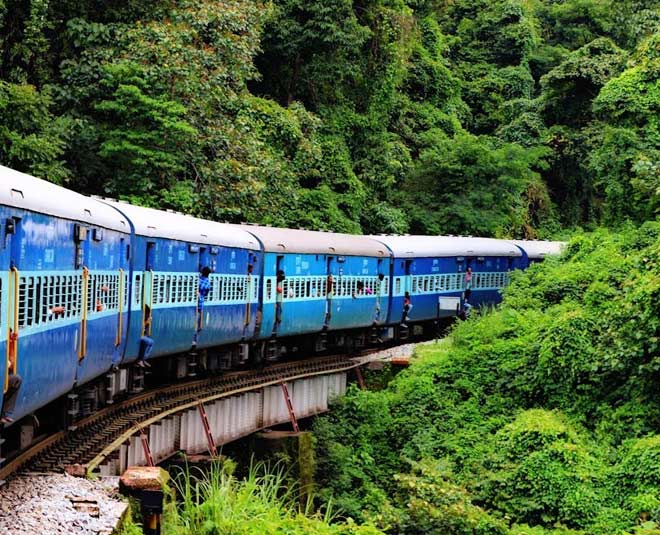 Image Credit: i.ytimg
This rail route is an entire package of natural eye candies. Lush green forests, hilly regions, beautiful rocks, coffee estates, waterfalls, mountains, bridges, you name it, this route has it. Travelling via train on this route is going to make an experience of a lifetime. The constant drizzling just adds to the enjoyment of this journey!
Don't Miss-10 Amazing Unexplored Historical Place In India
No matter how outdated railways get, the sightseeing that they offer cannot be matched by any other transport. Stay tuned to Her Zindagi for more such content!