There is always an insatiable urge for extraordinary experiences that push you out of your comfort zone. India, our homeland is an embodiment of culture and diversity. It has everything one needs to experience. Be it the wonderful snowfall and glaciers of the Himalayas or the forests and valleys of the south. The thrill is one sure thing you can obtain from visiting adventurous places in India. Fancy trekking? Hiking? Majestic views? We have several destinations that are suitable to your fitness level, age and interest.
Here are some cool places suggested by Padmini Dedhia, Co-founder at Triya Zikhara, where you can go trekking and head for the mountains.
Bhaderwah, Kashmir – ALT 1613 Meter
An escape from the scorching heat is your own mini Kashmir. A run-away spot in Jammu in the foothills of the Himalayas, this has become the hot favorite for the travellers due to its stunning meadows, snow-covered peaks, glistening streams and abundant flora and fauna. For intensive trekking and hiking, Jai valley is what you need. You can explore places nearby such as Chinta valley, Seoj meadow and Padri which are a photographer's dream and an artist's pallet.
Gaj Pass – ALT 4140 meter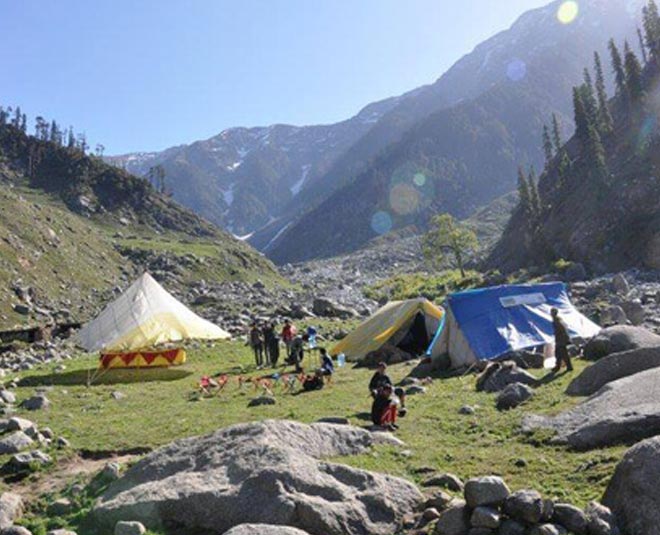 For the brave-hearted Gaj is your destination, near Kangra valley of Himachal Pradesh. This is where you find nature's glory with snowy mountains, roaring sound of rivers, dense forests to lead you through the exquisite Dhauladhar mountain ranges along the beautiful glacial routes to spectacular views.
Lambhari – ALT 3600 meter
A fairytale comes alive in the enchanted town of Lambhari, this one's for trekking enthusiasts. Lambhari stands like a guard of the Himalayas. The trek leads you through Deodar trees giving you a breathtaking view of the G.H.N.P. En route you will come across the holy Seraul Lake and ancient fort amidst the mountain ridges. It is the abode of the most powerful deities.
Pindari – ALT 3660 meter
A beautiful glacier trek in the Kumaon is Pindari, located in the Bageshwar district of Uttarakhand. Trek to Pindari is a mild adventurous experience within the capacity of amateur trekkers. This is perfect for those who prefer to explore the most pristine peaks of the Himalayas.
Pakhwa Top – ALT 11600 meter
Situated on the ridge between the Saryu and Pindar valleys in Kumaon Himalayas. This trek offers the best of both valleys with spectacular, panoramic views of Himalayan Peaks. This trek serves as an opportunity to bond with family and gain confidence in navigating the four corners of this journey. The train passes through green valleys, forests and solitary hamlet providing a variety of sights to behold.
Bagini Glacier – ALT 14816 meter
One of the most scenic one in Garhwal Himalayas, under the shadow of Mt. Dunagiri. This trek offers raw and natural views of mighty Dunagiri, Changa Banga and Kalanka peaks. An extraordinary and unforgettable sight.
Tirthan Valley- ALT 1600 meter
A complete off-beat holiday destination in the Himachal besides the river Tirthan. Tirthan valley is a Gateway to "Great Himalayan National Park." This is a perfect destination for family bonding or enhancing friendship in the idyllic background of cloud kissed mountains, hidden waterfalls, and uncharted terrain creating an ethereal ambiance for one to enjoy and rejoice. Lush green valleys, virgin waterfalls, natural springs, wildflowers will not let you go back. This is a suitable place for bird watching, staying in rustic homes and enjoying the homely stays amidst the varied landscape.
Stay tuned to HerZindagi for more such travel ideas.