ORS Day is celebrated every year on July 29th to mark the importance of Oral Rehydration Salts (ORS) as a cost-effective method of treating dehydration. ORS is generally given to those who are suffering from diarrhoea, as it causes a severe fluid loss in the body. This day also highlights the necessity of using ORS, to prevent diarrhoea cases from getting severe. The disease usually lasts several days and can squeeze out all your body salts and fluids. This is why patients are frequently given the solution to compensate for the lost water in their body. According to WHO, diarrhoea is the second leading cause of death in children under the age of five years. It is the third leading cause of childhood deaths in India and accounts for 13% of annual deaths of kids below 5. If treated in time, this disease can easily be prevented.
Benefits Of ORS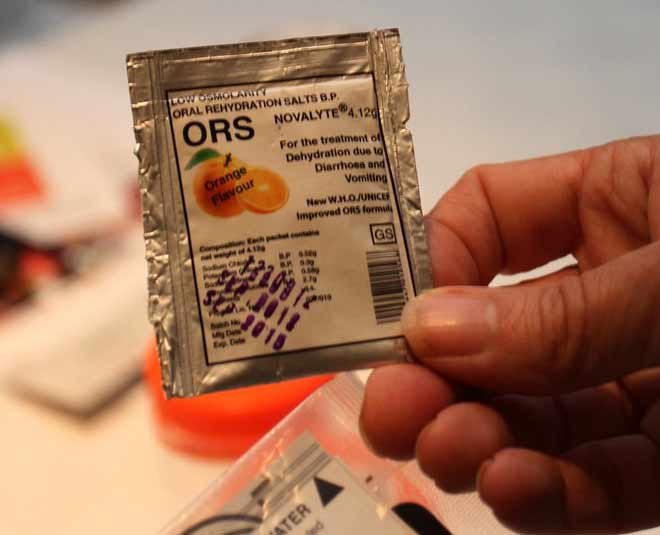 Image Courtesy: Flickr
It can safely be given to anyone suffering from diarrhoea, vomiting and dengue. These conditions rapidly reduce your body's essential salts and can cause severe dehydration.
ORS basically acts as a fluid replacement and helps in replenishing the lost water content in the body. The combination of electrolytes and sugar stimulates your gut and reverses the dangers of dehydration. In cases of acute diarrhoea and fluid loss, a combination of ORS and zinc is given. It can be given to children, adults and elders alike, as it doesn't have any side effects on the body. Make sure you consult your doctor once, if you wish to continue taking ORS for more than 1-2 days.
Don't Miss: How To Make Sure You Drink Right Amount Of Water?
How To Use ORS?
You can either buy a ready made ORS solution, powdered packet or just prepare it at home.
All you need to do is empty the ORS sachet in a container filled with filtered water. Usually ORS sachets indicate the amount of water they need to be prepared with. It is ideally prepared with one litre of water and can be consumed in little quantities every hour. Make sure you prepare your ORS solution in clean and filtered water only.
You can store the ORS by covering it with a lid but make sure you do not keep it for more than 24 hours. If required, prepare a fresh batch of ORS for the next day. You must keep in mind that ORS is only prepared in water and should not be given with juice, milk or soft drink.
Don't Miss: Which Utensil Is Best For Drinking Water?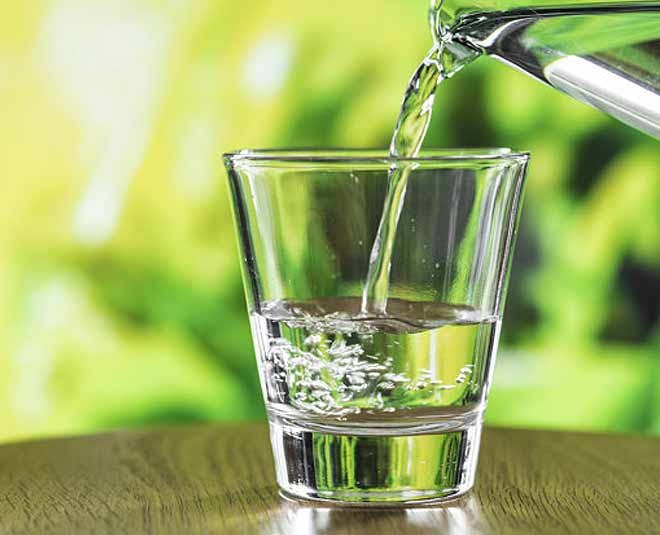 How To Make ORS At Home?
If readymade ORS sachets are not available, then the solution can be easily made at home. It will require the most basic kitchen ingredients, which are readily available.
Ingredients required: One litre water, salt, sugar and a spoon.
Directions to prepare ORS:
Step 1- Fill your jug or container with one litre of water.
Step 2- Now add six teaspoons of sugar in it.
Step 3- Next, add half teaspoon of salt and give the mixture a nice stir.
Step 4- Mix well to ensure that both sugar and salt have been dissolved completely.
You can increase or decrease the quantity of ingredients according to the quantity of water you are using. Usually, it is recommended that you prepare the solution at once and drink it in batches throughout the day.
For more such information and stories, stay tuned to HerZindagi.com