Bayali is a small settlement near a village located amidst the Rajaji national park in the state of Uttrakhand. The place is phenomenal. Period. It is definitely one of the most serene and peaceful destinations I have been to. The village is totally uncommercialised and untouched. No signs of pollution or chaos anywhere close. All you can experience is closeness to the extremely resplendent surroundings and the singing silence. I came to know of this place through a friend of mine whose family is originally from this village called Tallabhadans, where Bayali is set up.
The Trip Began With Umpteen Excitement
Me, along with my two other spirited friends, we embarked on a journey to the unknown and the thrill was super consuming. It was such an amazing feeling to be travelling together a very very long time that we almost booked our tickets just a few hours before boarding the train. We were travelling from New Delhi Railway Station to Haridwar and it took us almost 5 hours to reach there. We knew that we will eventually get tired after the long train travel, so we have booked a decent hotel beforehand. We reached Haridwar and immediately headed towards the hotel as we were both, hungry and tired. Finally, we got a good sleep that night and we slept as if we were deprived of sleep for months.
Transfer From Haridwar To Bayali
As Bayali is a comparatively very small place you won't find a great deal to sign in to with taxi drivers or services. But, in case you have no other option, make sure to pre-book the taxi for transfer from Haridwar to Bayali. We started off the next morning with a filling and complimentary breakfast from the hotel and then, we were picked by one of my friend's uncle, who happens to be travelling to and fro from Haridwar to Bayali every day. The drive was very intriguing as it took us through the densest parts of the Rajaji National park and after two hours, we finally reached with more zeal and passion to explore a new place. While on the way, the uncle told us many stories of his encounters with Leopards, tigers, elephants, and pythons and we knew that every word he was saying, was true.
Finally In Bayali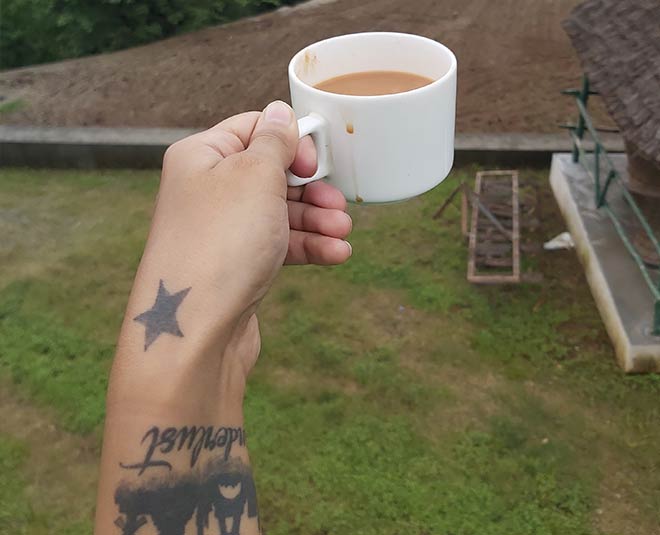 We were lastly in the destination we were just imagining to be paradise and the moment we step out of the car, we were actually in paradise. Like I said earlier, I had never seen such a beautiful place. After settling down our stuff we had our lunch and then we rested for some time. Later in the evening, we enjoyed some great tasting tea. And post dinner we headed for a walk down in the dark jungle. No, I am not kidding. We went downhill up to a place known as Leopard land, with the urge to spot a leopard looking for his prey.
Animal Spotting And Star Gazing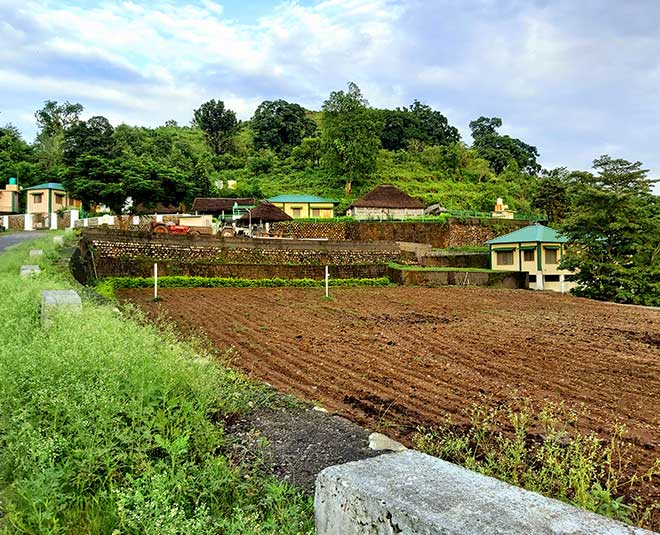 But unfortunately, we couldn't spot any animals on the entire trip but we definitely saw some we had never seen, we saw a chunk of the milky way. It was as if we were in outer space. The entire sky was lit up with thousands of stars and planet systems and surely a camera or a picture could never have done justice to the spectacular scene that night, so we just sat down on the porch outside our rooms and gazed the stars for about an hour or so.
Don't miss: Uttarakhand Lifts Travel Restrictions, Book A Homestay At These Offbeat Places
The Enthralling Jungle Safari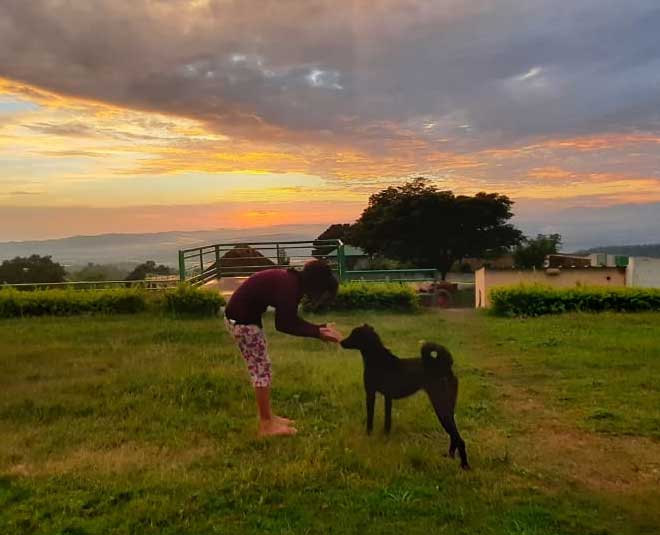 A very famous deity in the Garhwal region, Mata Vindhyavasini's temple was our destination for the day. To reach the temple we had to cross the entire jungle all over again, but this time in a safari jeep. Trust me when I say it was one of the most adventurous things to do. The Rajaji is a reserved area and houses more wild animals than we can think and crossing that jungle on a safari jeep. That's an experience.
Don't miss: My Mesmerising Road Trip To Dehradun Mussoorie
Our Last Day In Bayali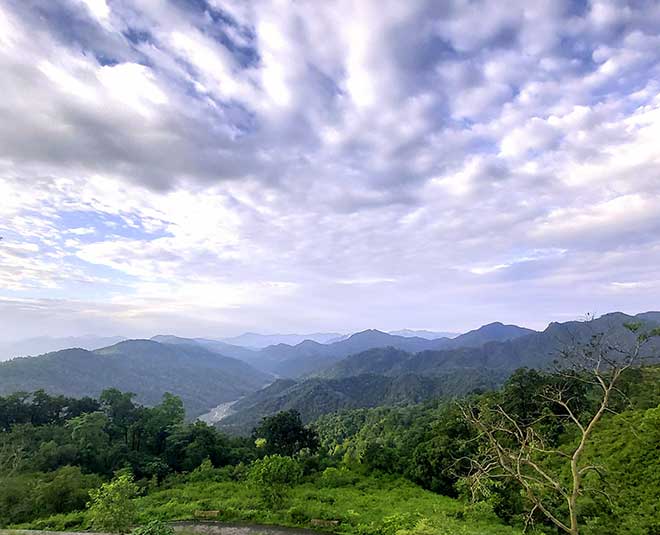 We almost stayed in Bayali for a week, went to the nearby village, took a bath under the water-fall, ate superorganic and pure food straight from the farm, and went for a daily walk and stargazing trips downhill up to the leopard land. Our last day in Bayali was a little too overwhelming, we had spent an entire week in that place, and not for a moment, did we miss our homes. There was almost no connectivity anywhere but we didn't want to go on social media. On the last day, we all woke up at 6 am and saw the sunrise from the hilltop. The sun rays, slowly becoming brighter and so were the valleys. It was breathtaking and inexplainable. It was as if we were in an alternate reality. It was superlatively captivating and awe-inspiring. And so, I would suggest you to take a break and check out this simple and untouched place, Bayali.
Stay tuned to Her Zindagi for more articles like this.