Bayali is a small settlement near a village located amidst the Rajaji national park in the state of Uttarakhand. The place is phenomenal. It is definitely one of the most serene and peaceful destinations to visit in Uttarakhand.
The village is totally uncommercialised and untouched. No signs of pollution or chaos anywhere close. All you can experience is closeness to the extremely resplendent surroundings and the singing silence that are bound to enthrall you and blow your mind away. Bayali is located in a village called Tallabhadans, which is a small but very beautiful village full of kind and welcoming people. So, take a look at everything you need to know about Bayali.
How To Reach Bayali In Times Of The Pandemic
If you are looking forward to going to Bayali in the times of the pandemic, then don't worry we will help you out. It is just very liberating to be travelling after so many months of lockdown so hold your excitement as your destination is going to be super rewarding. These are the only times when you will find train tickets easily to almost every place, thanks to the pandemic. But while travelling by train, you must be precautious and must follow the social distancing norms and you will be safe, as a lot of people are not travelling these days, so trains are mostly empty. Book your tickets to Haridwar and will take around 5 hours to reach there from the New Delhi Railway station. After reaching Haridwar, look for a suitable accommodation to spend your night there. Take a bath to ensure cleanliness and safety and then have some food and rest for the night.
Transfer From Haridwar To Bayali
Image Courtesy: Instagram
As Bayali is a comparatively very small place you won't find a great deal to sign in to with taxi drivers or transportation services. But, in case you have no other option, make sure to pre-book the taxi for transfer from Haridwar to Bayali. Although it will take a few efforts but you will surely find a deal to seal. So, start your day with a healthy and filling breakfast that will charge you to travel for the next 2-3 hours. The drive to Bayali is very intriguing as it takes you through the densest parts of the Rajaji National park which is full of wild animals such as leopards, tigers, elephants, and pythons and a lot more. You may also get to encounter one of these animals on the way up to the hills. The drivers who drive through these roads are extremely trained and used to such happenings and that is why they will also tell you stories of their adventures while you travel with them, which will keep you entertained and interested in the trip.
Finally In Bayali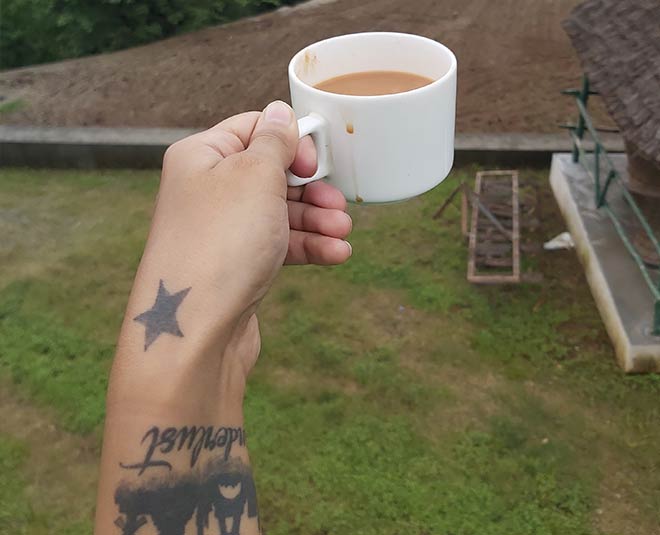 Image Courtesy: Instagram
Finally, when you reach the destination, you realise that all the risk was worth taking for a place as beautiful as this. It is paradise and it feels as if you're standing on a chunk of heaven. And, I had never seen such a mesmerising place myself. After coming back to your senses you can book a stay in one of the few resorts built here. The stays are warm, cosy and comfortable and offer freshly cooked food every time you dine, plus, the meals are affordable. Next, you can go ahead and unpack, don't forget to take your woollens as you will be needing them in the evening. Settle down, have food and rest for some time. Later in the evening, you can enjoy some tea or maybe some snacks and head out on a stroll across the picturesque location. Post dinner, you might want to go check out the night sky or go a little downhill with your group up to the Leopard land, to spot a leopard searching for its prey. No need to panic if you spot one as the leopards and tigers here are scared themselves, and run away to avoid any human interaction.
Animal Spotting And Star Gazing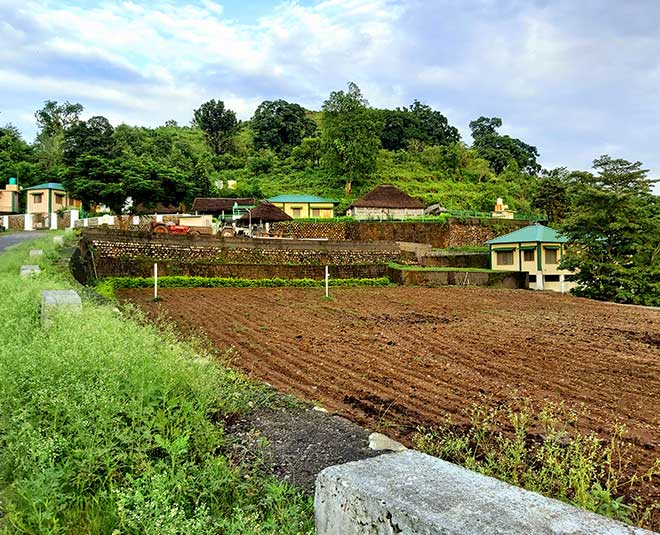 Image Courtesy: Instagram
Don't feel sad if weren't able to spot a leopard in the night as there will a lot of chances for you to spot one on this trip. Instead, if you look at the night sky, you will notice something even more exciting, millions of stars twinkling brightly in the milkyway. For a moment you might feel as if you are in outer space. The entire sky is adorned with innumerable stars and planets and surely a camera or a picture could never do justice to the spectacular scene in Bayali at night. So, sit down on the porch outside your room and gaze the shining stars, that light up your world every night.
Don't miss: Uttarakhand Lifts Travel Restrictions, Book A Homestay At These Offbeat Places
Jungle Safari While Visiting Maa Vindhyavasini Temple
A very famous deity in the Garhwal region, Mata Vindhyavasini's temple can be your destination for the next day. To reach the temple, you have to book a jeep service that will give you a ride through the dense rajaji forest once again, but this time in a safari jeep. This is way more thrilling and cool and is definitely one of the most adventurous things to do. After the jungle safari, you will reach the Mata Vidhyavasini temple, you can offer the goddess some fruits and flowers available outside the temple. Then you will have to climb a few steep steps to reach the top where the actual temple is built. Worship the goddess and then return through the same route and it will be evening by the time you reach Bayali. So, destress with a cup of tea and go click pictures, or read books and rest for the latter part of the day.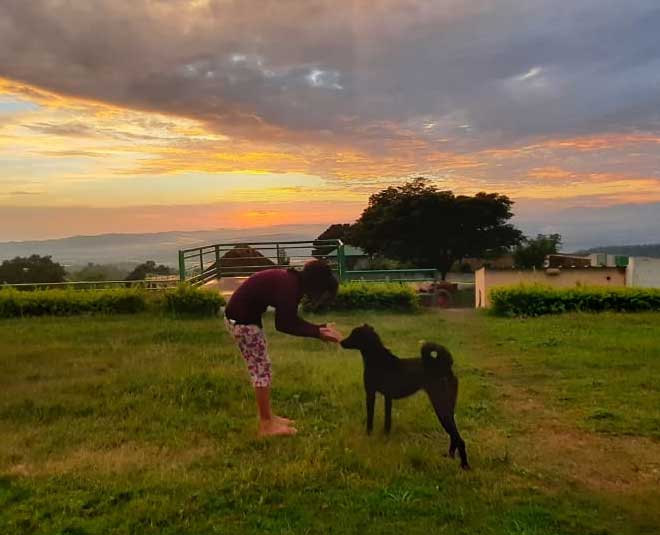 Image Courtesy: Instagram
Don't miss: Are The Mountains Calling You? Take A Road Trip To Dehradun Mussoorie
The Last Day In Bayali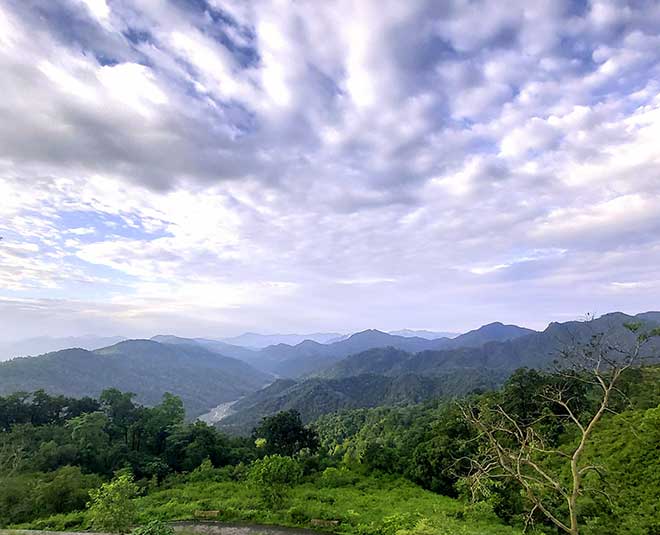 Image Courtesy: Instagram
Bayali is the perfect paradise for people seeking peace, on the last day, you can visit the nearby village, or the water-fall, and can eat superorganic and pure food straight from the farm. A few days in the mountains can also bring you back to perfect shape as you will have to walk up or downhill to get even the basic items. To make sure your last day in Bayali is memorable, climb to the top of the hill, by asking the locals for directions and capture the sunset from there. It is an unmatchable experience to see the sun setting over a backdrop of Dehradun, Rishikesh and Haridwar valleys and since no other place can offer you a similar view, you will remember this place and your experience her for life. This place is beautiful beyond praise like in an imaginative alternate reality. It is also a superlatively captivating and awe-inspiring destination and so, we would suggest you take a break and check out this untouched place, that will give you an experience of a lifetime.
Stay tuned to Her Zindagi for more articles like this.