If your heart fills with excitement and thrill after thinking of going to the mountains. Well, then we are here to guide you listen to your calling and escape to the mountains. The joy of going on a road trip gives all of us a different high. So let's embark on a journey to the mountains on a bike, and take a roadtrip to Dehradun Mussoorie. It is a beautiful ride from the noisy roads of the city to the silent roads of this valley.
I got the chance to go a roadtrip to Dehradun Mussoorie it was also the first time ever I was going to Mussoorie and Dehradun so that added to my excitement and joy. Travel has emerged as a therapy not only for me, but for almost everyone. Here are some insights from the Dehradun – Mussoorie road trip, take a look.
The Distance And The Beginning Of The Trip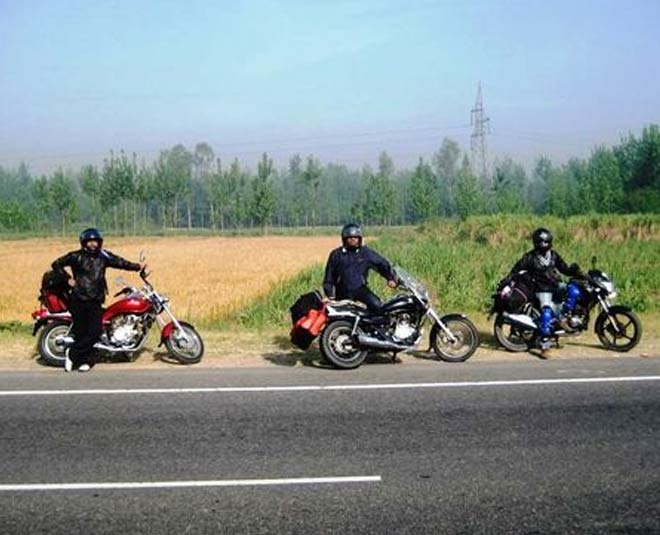 Image Courtesy: Pinterest
The distance from Delhi to Dehradun is around 256 kilometres and to Mussoorie, it is 290 kilometres. And, it takes usually 5 -6 hours to reach Dehradun from Delhi and then another 1.5 – 2 hours to reach Mussoorie from there. It is best to start your road trip in the early morning time at around 4-5 AM as there is less traffic on the roads, and it is always safer to travel in the morning. If you happen to travel at night, you must be very careful, for one, it the pandemic time and for two, there are a lot of trucks on the Meerut Highway during the night time. So, at night the maps will take you through a different route that is known as Upper Ganga Canal Road, which is also considered to be one of India's most dangerous roads. The canal road is bordered by a dark forest on one side and canal on the other. The forest has a few species of wild animals but they don't usually show up on the roads. Further, this road is a stretch of 63 kilometres and is very spooky and creepy. So, it is advisable to travel in broad daylight.
In Between Stops And Food Spots
After covering the 63 km stretch, you will finally come out of the Upper Ganga Canal road and from here you will start finding a lot of eateries on both sides of the road. So, take a halt and stop at a food joint around, have some tea and snacks or even a proper meal and then start off again. Except for the canal road, everything else is perfectly set. From numerous popular food joints to dhabas and restaurants offering great food and place to rest. Some even have rooms to support your night stay plans. But the best plan is to rest at Dehradun as it is going to be your first checkpoint.
After Reaching Dehradun
Image Courtesy: Pinterest
Just before you reach Dehradun, you will come across a very thrilling and dark tunnel located just before the mountain line starts, then you will have to ride through the beautiful hilly road and on the way, you might also spot a few harmless animals. But after finally making it to your first checkpoint, you will be super proud and happy about the same. As most of us usually travel on a small budget, so, it is better to make online bookings beforehand, this way you can avail discounts using coupons and you can choose the location you want to stay in. Dehradun is full of hotels and stays where you can rest for the night while enjoying deluxe rooms and superior living. So straight after reaching Dehradun you can check in to your hotel and rest nicely.
Don't miss: Head To These Affordable Heritage Hotels In Himachal Pradesh To Soak In The Culture
Leaving For Mussoorie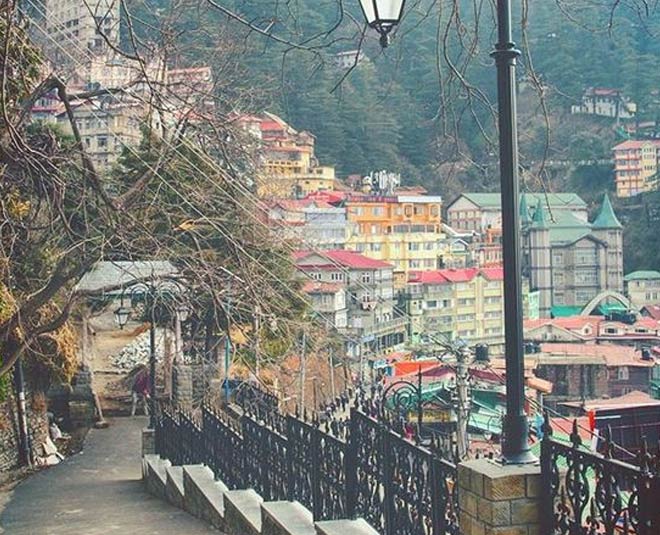 Image Courtesy: Pinterest
The next morning, when you wake up after a sound sleep, you will feel very relaxed. You can then, take a filling and healthy breakfast and leave for exploring Dehradun on wheels. First, you can check out the Rober's cave then head to Shikar falls and finally, calm yourself inside out at the Mindrolling monastery. Then go ahead and have lunch at one of the hippie cafes in Dehradun and then turn your bike towards the Mussoorie road. Visit the Lambi Dehar Mines that will fall on the same route. Since Dehar mines are said to be a haunted place, it would really be thrilling to check it out for yourself. And afterwards, keep on the Mussoorie road and you will reach Mussoorie within 2 hours easily. The roads around here are surrounded by scenic views and it is a blissful experience to ride through them. As the soft, pleasant air rubs over the face, everything starts falling into place.
Mussoorie - The Queen Of Hill Stations
Mussoorie is a very sweet hill town and after coming here you will actually feel your efforts were worth the while. It is a small rustic town also known as the Queen of hills. It is surrounded by majestic mountains of the Garhwal region and offers an amazing view of the valley. After reaching Mussoorie, look for an affordable hotel or book one online. Then rest for a while and to freshen up in the evening, head to the mall road and have something to eat. Look around and see if you want to buy something from the vibrant market of Mussoorie. Mussoorie is known for its woollen and wooden items so you can pick some woollen items and wooden items from here and call it a day. The next day, explore Mussoorie and visit the Kempty falls, George Everest etc. and then maybe head back to home. This is how you can make your weekends happy and your life worth living by going on a road trip to Dehradun Mussoorie.
Don't miss: Uttarakhand Lifts Travel Restrictions, Book A Homestay At These Offbeat Places
Stay tuned to Her Zindagi for more articles like this.