There is no other food item as delicious and soothing as curd. Found almost in every Indian household, this dairy product is made by bacterial fermentation of milk. The purpose is to convert lactose in the milk into lactic acid. There are several benefits of eating curd, such as boosting immunity, improving heart health, digestion, and much more. But, if the curd turns sour, most people don't take time in tossing it into the trash bin. The curd becomes sour because, the bacteria continue to multiply and produce more lactic acid inside the milk. That's why one should always keep curd in a cool place. But, that doesn't mean you need to throw away the sour curd, as you can make several different items using it, such as:
Kadhi
We north Indians love our kadhi and that's why it is one of the staple foods of people residing in Delhi, and states surrounding the national capital. One of the key ingredients used to make kadhi is sour curd. If you have it, all you need is:
Ingredients
2 cup sour curd
1 cup gram flour (besan)
1 tablespoon cooking oil
½ tablespoon turmeric
1 teaspoon cumin seeds
1 tablespoon red chilli
2 green chillies
3-4 curry leaves
1 pinch asafoetida
1 teaspoon mustard seeds
salt to taste
Recipe
Take a bowl, add curd, gram flour, turmeric, and red chilli powder. Mix a bit and add water.
Place a wok on the stove, pour the mixture in it. Stir and let it boil.
In another small pan, add oil, cumin seeds, curry leaves, green chillies, asafoetida, dry red chilli, mustard seeds and sauté till they splutter.
Pour the mixture in kadhi and let it cook for another 3-5 minutes.
Masala Buttermilk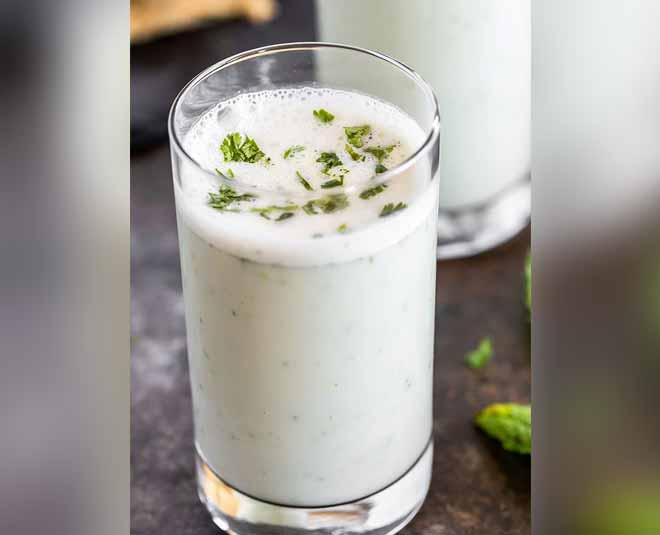 Buttermilk is wholesome and a very tasty drink that people from all over the country love to have throughout summers. It maintains body temperature, improves digestion, and also provides strength to the bones.
Ingredients
1 cup sour yogurt

2 cups cold water
1 finely chopped green chili
½ teaspoon cumin powder
½ teaspoon black salt
½ teaspoon salt
½ teaspoon chaat masala
Recipe
Take a bowl, add curd and water. Mix well until the curd dilutes and becomes thin.
Then add salt, chaat masala, cumin powder, black salt, and green chilli.
Mix wee and pour into serving glasses.
Rava Dosa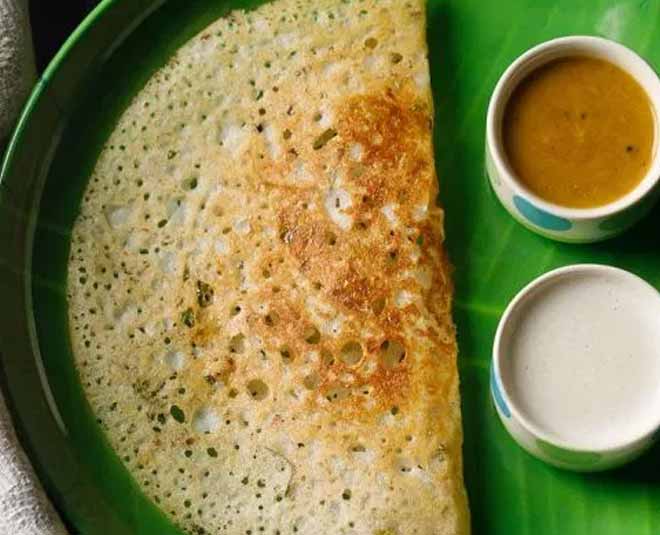 Easy-to-make, this south Indian dish has become one of the favourite meal and breakfast options of the people of India. While it can also be made from urad dal, the one prepared using rava (sooji) takes less time.
Don't Miss: Five Quick Recipes That You Can Make Using Over Cooked Rice
Ingredients
1 ½ cup sooji
½ cup sour curd
1 finely chopped green chilli
Salt to taste
1 tablespoon cooking oil
Recipe
Take a bowl, add sooji and curd. Mix well and add ¼ cup of water.
Let the batter bit for 20 minutes.
Place a tawa on the stove, grease it with oil.
Put one scoop of batter on the tawa and spread it evenly.
Once the dosa is golden brown, turn and cook another side for just a minute.
Dough For Bhatura
Chola Bhatura recipe is delicious and is loved by north Indians. While chola is commonly prepared in most households, most people find preparing bhatura dough a bit tricky. Try this recipe.
Ingredients
1 cup all-purpose flour
1 tablespoon rava
1 teaspoon salt
½ cup sour curd
2 teaspoon oil
1 teaspoon baking soda
Recipe
In a bowl, add all-purpose flour (maida), rava, salt, and baking soda.
Mix all well add oil, curd and start kneading the dough.
Keep punching the dough well for at least 5 minutes.
Lastly, grease the dough with oil and cover with a moist cloth. Let it rest.
Dahi Aloo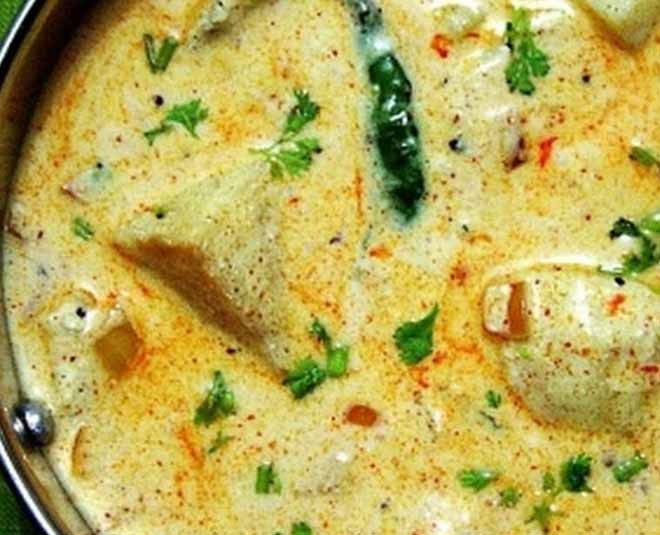 If you don't feel like eating a spicy curry dish, try dahi aloo. It has the same yum flavour, but won't feel that in taste.
Ingredients
4 chopped boiled potatoes
1 cup sour curd
2 tablespoons gram flour
½ teaspoon asafoetida
1 teaspoon cumin seeds
1 finely chopped onion
½ tablespoon ginger-garlic paste
1 finely chopped green chilli
1 teaspoon red chilli powder
½ teaspoon coriander powder
½ turmeric powder
Salt to taste
2 tablespoons cooking oil
Recipe
In a bowl, add curd, besan, ¼ cup of water. Mix all together.
Place a wok on the stove, add oil, cumin seeds, and hing. Then add finely chopped onion and sauté till the onions soften.
Add ginger-garlic paste, green chilies and toss them all together for a couple of minutes.
Add red chilli powder, coriander powder, and turmeric and sauté the masala well.
Add potatoes to the masala and mix again until the potatoes are well-coated.
Pour curd, besan mixture, add salt and let it cook. Close the lid to allow the curry to simmer for 5 minutes.
If you liked this article, do comment on our Facebook page. Stay tuned to HerZindagi to read more such articles.