Be it a commoner like you and me or a celebrity who has access to some of the best dishes in the world, comfort food is something we all have in common. Some of us at indulge in hot khichdi, some prefer dal chawal and here is what Deepika Padukone revealed that she resorts to. Not a salad, not a kadhi chawal, here is what she loves.
Deepika Padukone is a bust entity whose diary is full of travel trips due to work. Even though she can have the best of pasta and pizzas and seafood, Deepika digs a South Indian dish as her comfort food.
Taking to her Instagram, the actress shared a video while getting her makeup done for a shoot. She said: "I think my favourite go-to comfort food is just homemade South Indian food." Then she shared clips of rasam rice.
View this post on Instagram
The comment section went abuzz with Parineeti Chopra and Ananya Pandat chiming in: "Pizzzaaaaaa" and ""Ur house South Indian food is my comfort food also.. yum to another level."
In an interview to Hindustan Times, Deepika had once shared that she loves Delhi's chaat a lot and also the street food of Mumbai. However, she also added that she is happy "having stuff like quinoa, sushi and even vegetable juices."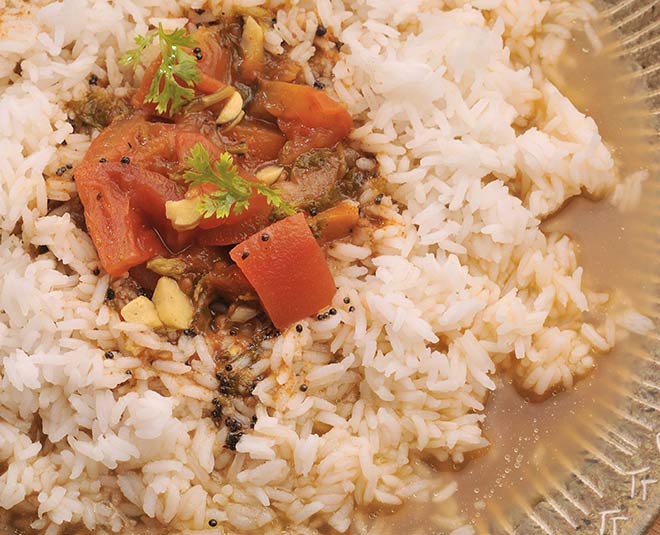 Last year in an Instagram Ask Me Anything session, she was asked to name the one food item that she could eat for the rest of her life to which she replied: "Rasam with white rice and mango pickle."
Rasam Rice Benefits
This lethal combination is well known to be ideal for treating cold, flu and even weight loss. It has many health benefits as it has seasonal vegetables and spices. Prepared using tomatoes, chilli, pepper, garlic, hing, mustard and curry leaves, here is what this dish can do for you.
Constipation
Considering we are talking about the actress who worked in "Piku" which is all about the bowel movement, rasam, her comfort dish, has tamarind which works likes an elixir for those feeling constipated. Rasam rice has Rich dietary fibre which provides bulk for your stool.
Cold & Flu
If you often face constipation then have a bowl of this dish. It helps in clearing your respiratory tract and the curry leaves in it work on the flu symptoms. The pepper, turmeric and other spices are excellent for treating flu and often give to patients in hospitals as it full of nutrients and vitamins.
Don't Miss: Make Priyanka Chopra's Weight Maintaining Dish Nachni Or Ragi Roti Using This Recipe
Diet Food
If you have embarked the weight loss journey then add rasam rice to your list. This comfort dish helps in removing toxins as it makes you sweat, add to your urine and speeds up the metabolism of your body. The presence of tamarind makes sure you get antioxidants and vitamin C which also works on your skin health.
So make yourself some rasam rice, relax and enjoy it hot.
Stay tuned to HerZindagi for more on celeb food indulgences and more.