Chitkul- the last village of India, is indeed one of the most divine destinations that peace-seeking travellers must surely check out. It is located in the Kinnaur district of Himachal, on the right bank of the Baspa river and the Indo-Tibet border. The village is home to a total number of 882 people (2010) and thus it is also hailed as the place with the cleanest air in India based on research by IIT Delhi.
So, if you are tired and looking for a perfect place to relax and unwind, then Chitkul is where you should be heading to. Here is a proper travel guide that will help you while planning your trip to this exquisite village.
How To Reach Chitkul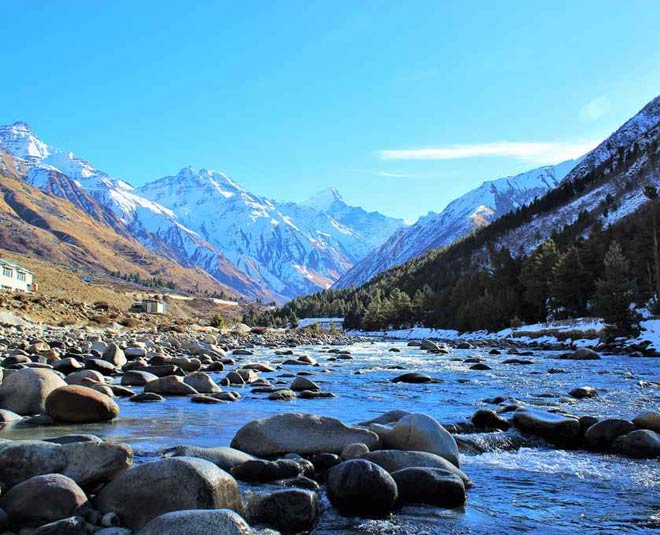 Reaching Chitkul can be a challenging journey but the destination is definitely worth all the trouble. The best place to start your journey is the capital, Delhi and the distance between Chitkul and Delhi is approximately 587km. Travellers can visit here by bus, train or even airways.
You can take a bus from Delhi to Shimla and Shimla to Chitkul is one option. The other option is to take a bus from Delhi to Chandigarh, and then Chandigarh to Karcham and then from Karcham, go straight to Chitkul by a local bus.
Travelling to Chitkul by train is another way to reach this super beautiful place. Since Shimla(offbeat places near Shimla) is the nearest railway station, you can take a train to Shimla, get down here, and take a bus or hire/share a cab to reach Chitkul.
Further, for reaching Chitkul via airways, the nearest airport is that of Shimla's and you can take a bus, cab to cover the 243km distance to Chitkul from there. However, nowadays people also take stops and travel by their own conveyance. But for this, you need to make sure your driving skills are swift and impeccableto be able to drive through the sharp turns of the roads of Himachal.
Where To Stay In Chitkul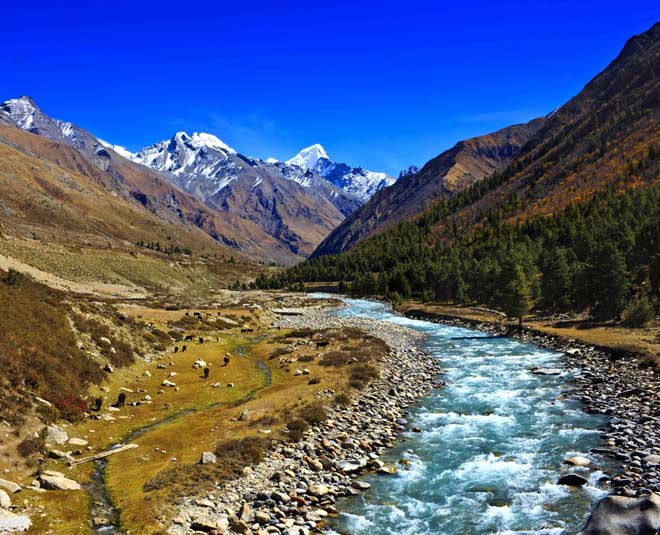 Even though the last village of India is not highly commercialised, you can find some really decent and hospitable hotels around this place.
Some of the best-reviewed hotels and stays in Chitkul(as per google) are:
Osiya Shambhu Lodge
Hotel Kalpa Deshang
The Monk by LivingStone
Zostel Homes
The Wanderer's Nest
Sattva Pine Resort
Echor-The Alpine Crest
These places will offer you a warm and cosy stay in the village and you can book them both online or offline.
Things To Do In Chitkul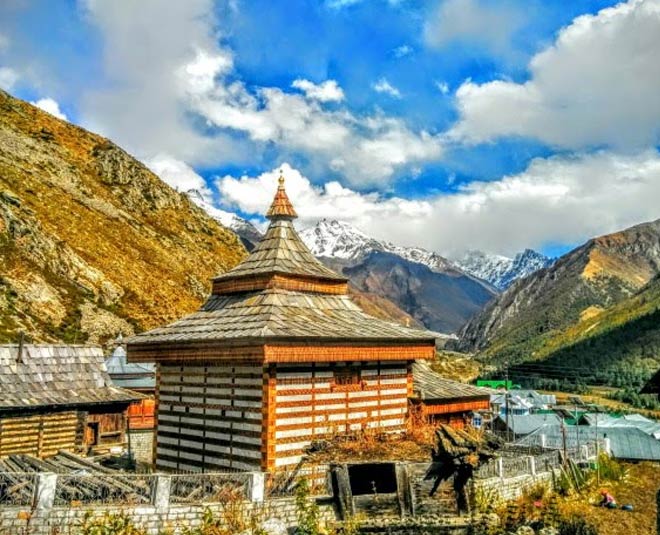 Chitkul is a small village in the mountains, but it has a lot to serve on your plate. The simplicity of the people, the picturesque views, and the modesty of the culture of this place, all add up to make you feel as if you have set your feet in heaven. Travellers who come here love to do the following things and perhaps you can try them too:
Visit the Mathi Devi temple
Take up the Charang Chitkul pass trek
Explore the Tibetan Buddhist culture in the Kagyupa temple
Stroll through the beautiful Chitkul monastery(best monasteries in India) and let the peace enter your soul
Sit and relax by the glimmering Baspa river while watching the sunset
Check out the Tibetan wood carving center
Try adventure sports activities like rock climbing
Visit the Kamru fort to tap into the historic Himachali culture
And lastly, do visit the famous Akhri dhaba located in the village
Best Time To Visit, Ideal Stay Time & Average Trip Budget
Now that you know a lot about your next travel destination, here is how you can actually get the best out of this trip:
Just make sure to visit this place at the right time to be able to carry out everything you have planned. Because in winters the village experiences a lot of snowfall and the temperatures become extremely difficult to survive.
So, the best time for tourists to visit this place is between May to September. This is when the climate displays its best colours and the temperatures are also mild.
Further, the ideal stay time here can range from 3 days to 7 days and the average trip cost is around Rs.6,500 - Rs.8,000 per person.
So, all in all, Chitkul is the most resplendent and budget-friendly place for all travellers. Visit this mesmerising Himachali village with friends, family or alone to score an experience of a lifetime.
Don't miss: Here Are Some Unexplored Villages From Around The Country
Get your bags packing and embark on a journey to the last village of India right away! Stay tuned to Her Zindagi for more such travel guides and tips.