If you have ever been to Chandni Chowk, one of the oldest markets in India, you know it has its own rustic vibe that feels different from any part of Delhi. It is popular for several things, such as for traditional perfumes, wholesale spice market, wedding shopping, ancient Havelis and of course, the Paranthe Wali Gali. But do you know there are several other restaurants and eateries in the market that are extremely popular for serving authentic Indian delicacies? We are not just talking about popular non-vegetarian food hubs like Nazeer or Karim, instead, we have curated a list of eight restaurants that are great for both vegetarians and non-vegetarians.
Lalu Kababee
Are you an ardent fan of Mughlai dishes? If yes, then you must spend time at Lalu's eating their kebabs and tikkas. They are reasonable and to die for. Situated near Jama Masjid, the shop is always packed with food lovers!
Natraj Dahi Bhalle
Natraj can be regarded as one of the most known street food shops in Chandni Chowk. Standing tall from around 80 years, the popular dahi bhalle of this shop garners visitors from all the corner of the city. If you haven't tried Delhi's dahi bhalle yet, this is the place you want to begin with!
Jung Bahadur Kachori Wale
Many think that most of the restaurants in Chandni Chowk are just for non-vegetarians. Busting this myth, we present you another food hub for both vegetarians and non-vegetarians. You will find Jung Bahadur Kachori Wale in the Paranthe Wali Gali. However, if you want to have a taste of his scrumptious kachoris, you will have to reach his shop on time, as it is first-come, first-serve. And he sells out his food really fast!
Don't Miss: Whip Up A Bowl Of Chicken Ghee Roast With This Recipe, For A Lazeez Lunch
Haaji Sharbati Nihari Wale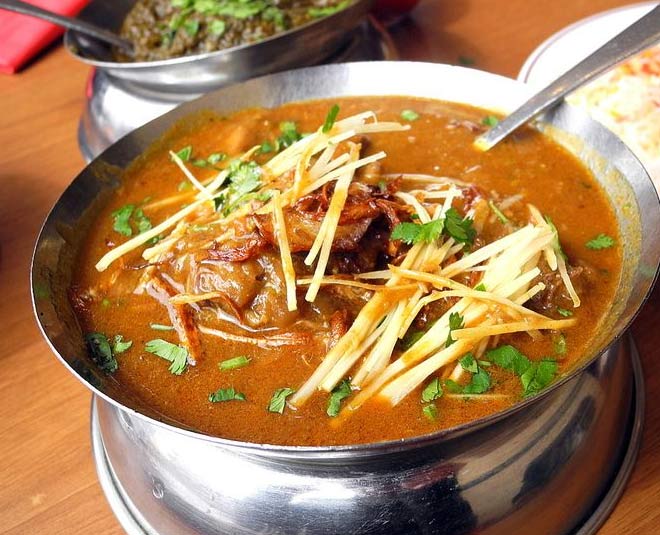 For those who are not aware of Nihari, it is a stew that is still consumed during breakfast in many Indian households. The dish that involves slow-cooking of meat traditionally was consumed along with Khameeri Roti. Haaji Sharbati Nihari Wale is an authentic shop that serves this dish in the most reasonable cost. If you are into experimenting with different types of food, do visit Haaji Sharbati Nihari Wale.
Amritsari Lassi Wala
We Indians love our lassis! There is hardly anything that feels as refreshing as lassi when the sun sucks the life out of us. The Amritsari Lassi Wala is popular for offering delicious and very creamy lassi and probably is the reason for this shop been around for so long.
Don't Miss: Check Out These Top Five Seafood Restaurants From Around The World
Kuremal Mohan Lal Kulfi Wale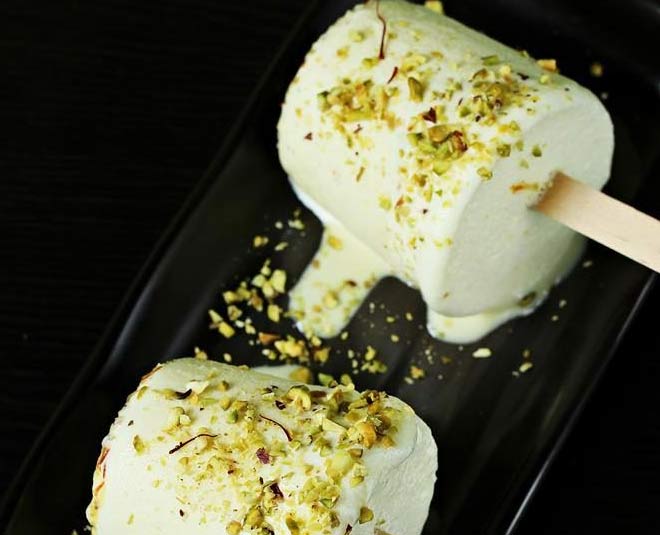 No matter if it is summers or winters, the love for sweet, mouth-watering kulfi (3 unique kulfis recipes ) never fades away. To satisfy your taste buds after consuming spicy food, visit Kuremal Mohan Lal Kulfi Wale. It might take some time for you to decide what you want to eat, given the large variety. But, whatever you pick, you will end up loving it!
Qureshi Kebab Corner
If you ask around for Qureshi Kebab Corner, they might tell you it's called Guddu Bhai ki Dukaan in Chandni Chowk, as the shop has garnered much love from the locals. Known for its rich variety of kebabs, you must try Qureshi's popular Sultan kebabs and its chicken korma (chicken coconut milk curry recipe) with rumali roti.
If you liked this article, do comment on our Facebook page. Stay tuned to HerZindagi to read more such stories.
Picture Courtesy: Pinterest